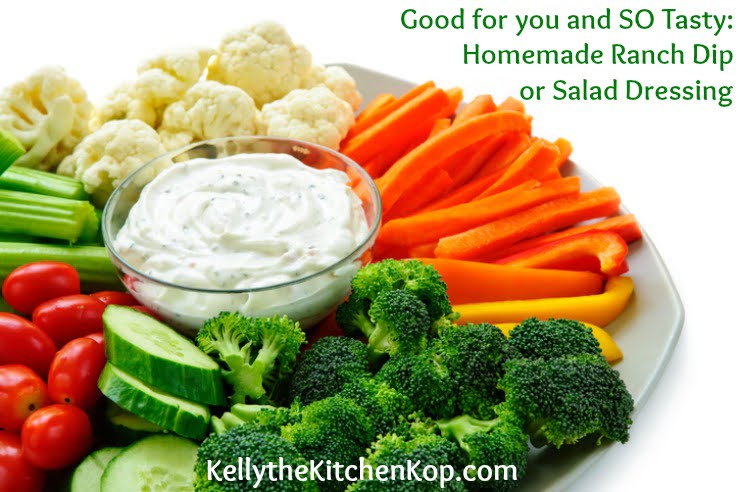 After playing around with it, finally this homemade ranch dressing recipe tastes great, and it's much more delicious than the organic powdered ranch dressing packet that I used to use before I knew better.  It even tastes the same or better than "Hidden Valley Ranch", which is all we used to eat around here.  It's a bonus when healthy real food can taste the way our twisted palates expect from our days of eating the disgusting junk food.  (I also wanted my 5-minute homemade mayo to taste "as good as Hellmans", and that tastes so much better too, thankfully, since the ingredients in that store-bought stuff are just gross!)
Homemade Ranch Dressing Recipe
Yield 1 1/4 cup
Instructions
Mix all the ingredients together well.  If it's too thick for salad dressing, add a little milk.  If it's too thin for a ranch veggie dip, add a little more sour cream, and then more herbs and spices as needed when you taste-test to get it just right.
Did you make a real food recipe?
I want to see it! Tag @KitchenKop on Instagram and hashtag it #KitchenKopRecipes OR share anything you know I'll love by tagging @KitchenKop and hashtag #KitchenKop -- see you over there!
More you might like: