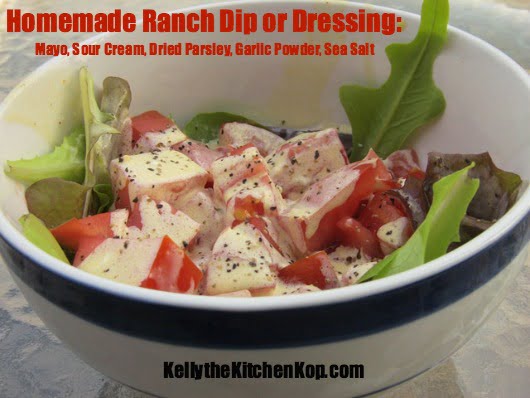 After playing around with it, finally this homemade ranch dressing recipe tastes great, and it's much more delicious than the organic powdered ranch dressing packet that I've used in the past. It even tastes like "Hidden Valley Ranch" which is all we used to eat around here.  It's a bonus when healthy real food can taste the way our twisted palates expect from our days of eating junk.
Homemade Ranch Dressing Recipe
Ingredients: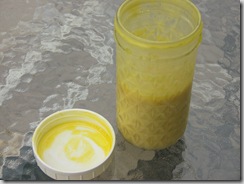 Instructions:
Mix together well.  If it's too thick for salad dressing, add a little milk.  If it's too thin for a ranch veggie dip, add a little more sour cream, and more herbs/spices as needed when you taste-test to get it just right.
Let me know what you think!  I'm so excited about how this turned out, I'm still working up the ambition to try my sourdough bread again!  (Update:  here's a sourdough step-by-step recipe!)
More you might like: