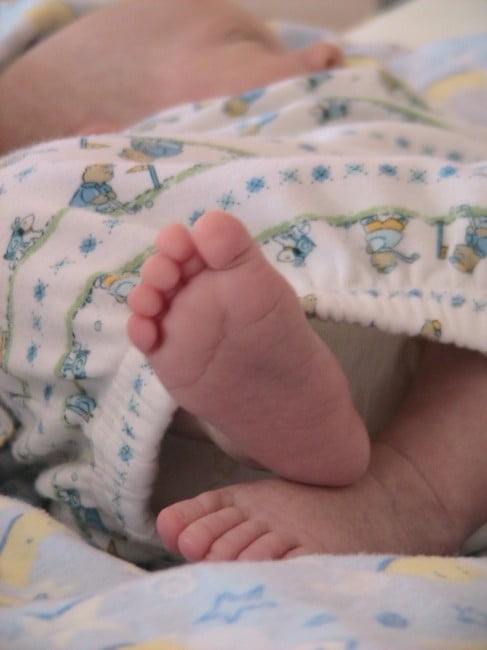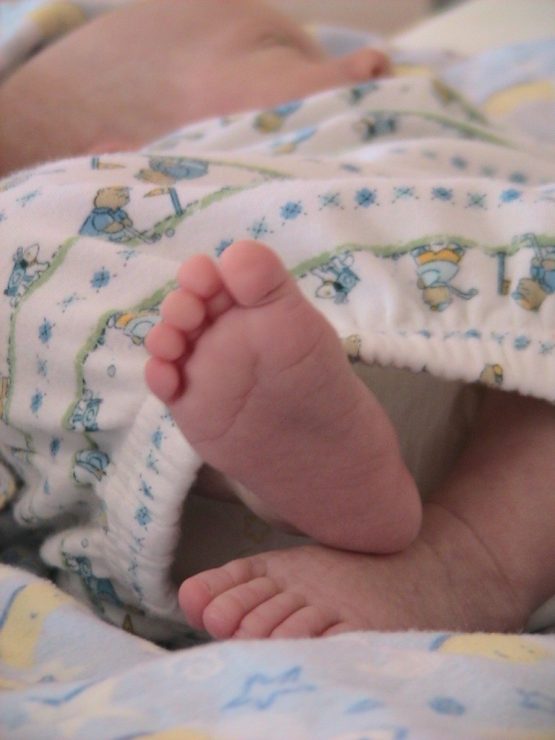 You can see all my posts here about immunization choices, but until now I haven't taken the time to write a more comprehensive post on our specific and individual vaccine decisions when our youngest was born.  That might be what has taken me so long, because this really has to be an individual choice, and only after you have done extensive research on your own into every one of the vaccination safety issues.  As I've often said here on the blog, there is too much I still don't know about all of this. Please don't just blindly follow the path we've taken.  I hope this motivates you to do further research.
First I want to say…
I believe that most doctors are kind people who truly want us to be well, including our own family doctor, who is a really great guy and I can talk about all of this with him, even though we strongly disagree.  Many just haven't heard about or haven't been trained on the rest of the story — no one can be informed and up on everything.  (Other docs, however, are not so great, and won't even have a discussion with you about this, they'll just drop you as a patient if you don't get every shot right on their schedule.)
Keep in mind that I'm not suggesting in this post or any of my posts that you ignore your doctor's medical advice by any means.  I just hope that you don't blindly follow whatever protocol they say is necessary.  Question and research everything.  You'd be surprised to know how few people actually do this.
Why Question Vaccinations and look into Vaccination Safety Issues at all??
Before our youngest child was born, I never questioned the vaccine schedule that came from our doctor's office.  With our first three we blindly let them give whatever shots they said the kids were due for at their well-baby visits.  This makes me really sad now, but we just didn't know — look at this comparison below, how did I not know this?!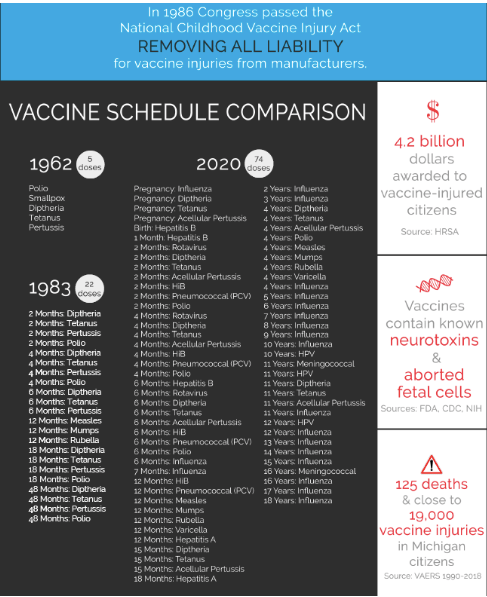 Then I went through what I call my "food conversion" when our third child was two.  So by the time I was pregnant for our fourth a year or so later, I was well into the whole foods diet and natural lifestyle, and began to question everything (all you Mama Bears out there know exactly what I'm talking about).  Of course this led to the issue of vaccine decisions.
Researching and making decisions about vaccinations proved to be very time-consuming and difficult. 
Over the course of several months, I'd bounce things off Kent and 'talk out a different side of my mouth' every other day.  I read books and websites like crazy.  I asked good friends what they knew and I went to our doctor for advice.  I made sure Kent and I both looked at this together, knowing that the ramifications no matter which way we went could be huge.
Many things I learned about vaccination safety issues made me really squirm, and here are the top issues that led to our decisions:
DID VACCINES STOP THE SPREAD OF COMMUNICABLE DISEASES?  I realize immunizations originally came about for valiant reasons, but read an excerpt from this article:  "Much of the success attributed to vaccination programs may actually have been due to improvement in public health related to water quality and sanitation, less crowded living conditions, better nutrition, and higher standards of living. Typically the incidence of a disease was clearly declining before the vaccine for that disease was introduced. In England the incidence of polio had decreased by 82% before the polio vaccine was introduced in 1956."  Also, the charts at this post clearly show that communicable diseases were on a steep decline prior to vaccines.  I had no idea!
AUTISM RISKS?  Of course a big issue that comes to mind is the Autism question. It has been strongly linked to immunizations, mostly due to the mercury/Thimerosal content, which is a preservative.  Of course there are others who argue just as hard that there is no link, but even the government admitted a link between vaccines and autism:  "Furthermore, in 2003, the U.S. House of Representatives' Government Reform Committee, after a 3.5-year investigation, concluded that Thimerosal caused the autism epidemic and that the FDA and health authorities were guilty of "institutional malfeasance" in covering it up." This is such a heartbreaking and burdensome disease for families to deal with.  Can you imagine if one day your child just stops making eye contact with you and then they're never the same?  Thankfully there has been enough of an uproar that MOST immunizations no longer have mercury in them, but you have to ask to be sure.  Sadly, though, they've just replaced the mercury with other risky preservatives.  (Expect weird looks when you ask about the mercury — it's shocking that hardly anyone even ASKS.  The nurses at my office said, "Well I don't know, nobody asks that, I'll have to go check the insert!"  That's when I found out even more not to trust the drug companies <– the nurses were shocked too at what they saw when they looked!  Read the whole story at that link.)

This doesn't just happen.  Watch this heart-wrenching TRUE story:  One Day from Hell — Unbelievable Video of Vaccine Injured Michigan Triplets.  These parents trusted their doctor.  🙁
Another thought that my friend, Michele, shared recently: "Autism doesn't develop when kids are teens or in adulthood.  It isn't spread through the air like a virus.  There's some common denominator as to why only young children get it."
Here's a quote on Vaccines & Autism that makes a lot of sense, from Dr. Natasha Campbell-McBride, author of the GAPS Diet: "Vaccinations have been designed for children with healthy immune systems. We have a growing population of children who do not possess healthy immune systems. They are not fit to be vaccinated. In a child with a compromised immune system, vaccinations cause damage to that immune system, putting the child closer to disaster. In some children they provide the last straw that breaks the camel's back. In my clinic, about 15 percent of the children started their autistic symptoms after MMR vaccinations and about the same number started after DPT vaccinations. But the majority of parents see no connection… Despite having no vaccinations, some children are still autistic. So vaccinations are not the cause of autism. They just bring the child closer to the problem."
From another Mom:  A letter of apology to the child I vaccinated. (<–I see that link no longer works, censorship is real…)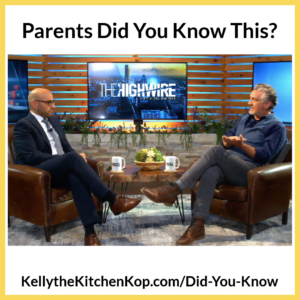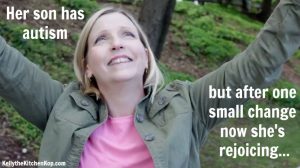 A CANCER LINK? One piece of this that especially intrigued me was when I read that perhaps the increase in childhood cancers (and other diseases) could be related to immunizations. Yes, I know, everything is linked to cancer.  And I know without a doubt that genetic, nutritional, and environmental aspects play into this, too, obviously, but it's not that far-fetched to believe there could be a connection in some cases. We used to GET childhood diseases like chicken pox and mumps.  We'd build up natural immunities and complications were RARE, these illnesses were just part of childhood.  Our immune systems would kick in and become stronger for whatever it needed to fight next. Now we immunize our kids against everything and wonder why many are getting sick.  (We know personally many children who have had childhood cancers.  It seems much more prevalent these days, doesn't it?)  We need to concentrate on strengthening our immune systems and let our kids play in dirt like most of us did when we grew up.  We didn't have antibacterial sanitizers squirted at us wherever we turned.  Fevers didn't freak us out like they do now.  We're causing wimpy immune systems.  I asked our family doctor if he didn't think there could be a link between the increase in childhood cancers, possibly due to the overload of shots, because don't our immune systems NEED to fight off some things in order to strengthen them? He said getting the vaccine is like getting the disease, because the way immunizations work is that a small amount of the disease is injected into us so our immune systems kick in to build antibodies against that disease, as if we actually contracted it for real. I replied with, "That can't be all there is to it! (I love my doc, he puts up with all my questions and we have great conversations.) How can it be that getting a shot directly into our bloodstream (with all sorts of questionable additives and even human DNA from aborted babies) can be the same as getting the disease naturally?"  Obviously we don't want to contract a disease that kills us, naturally or not, but for most people these diseases aren't even serious.  Look at how measles was viewed just a few years ago, it was no big deal, "just the measles" (the Donna Reed Show, the Flintstones, the Brady Bunch):
If that video ever gets censored, you could try watching it here, but I was having trouble getting it to play.  (Did you see my post from the other day, Why All the Anger? Arizona Cardiologist Responds to Critics Regarding Measles Vaccine.)  Chicken pox and mumps and measles were as common in kids back then just as a cold or flu is now. We were sick a few days, our immune systems fought it off, and we got better. Rarely did anyone die from those illnesses.  Yes, some did, but some die from stubbing their toe and getting an infection, too, there are always risks in life. But by taking away ALL illnesses, what are the ramifications? The natural way MUST be better, whether it's been studied or proven one way or the other, it's just common sense!  ***Recently I've also REALLY wondered about the increase in autoimmune diseases.  You guys, doesn't it just make sense that this could be caused by the way we are tinkering with our immune systems by injecting people willy-nilly ("free flu shots at Walgreens today!") with foreign bits of diseases, preservatives, and unknown chemical additives?!!!
TRUST: Another issue for me was blindly following what the drug companies push onto the doctors, who are then pressured by them and the health department to push onto us. (Again, be sure to read my rant about our last trip to the doctor's office and how I learned even more not to trust the drug companies.  That made it so obvious to me, you won't believe what happened there.) I remember when our first child was born in 1992, and Hepatitis B was still an optional shot. My doctor said these exact words, "I see that as unnecessary for him because neither you nor your husband are high risk. You don't have multiple sex partners and you don't use drugs." However, it wasn't long before I was traipsing him back in to get those shots because a few years later it became a required series of shots in order for him to go to school. At the time I didn't think much of it, oh what a blind sheep I was, until years later when I looked back and realized what a coup that was for the drug maker of that shot. If they can get the CDC to call a new shot "mandatory", they're instantly super rich.  I can't even imagine the money those drug companies put into lobbying to get that very thing to happen.  Another recent example is the push for the immunization, Gardasil, for pre-teen girls.  (Read that link for more info on why our daughter won't get it.)  Although they would have you believe differently, not EVERY teenage girl is having sex and therefore at risk for cervical cancer. There are very real risks associated with this shot so it can't be given with the idea that, "It can't hurt"!  As I said above, you have to question everything.  Just this week a new scary story came out:  GlaxoSmithKline Recalls H1N1/swine flu Vaccine in Canada Over 'Life-Threatening' Allergy Risk.  We never know what next "problem" will be found with this or that vaccine and they have to pull it off the market.  Read a quote from this article:  "Vaccines have not been subjected to thorough studies. There has never been a single long-term study comparing the health and welfare of vaccinated to unvaccinated children."  More on trust:  Can We Trust Our Doctor and the CDC? (You'll be shocked at how I found the answer).  One more:  Doctor Tearfully Apologizes to Parents (and Says NO to Vaccinating the Elderly and Vaccinating Newborns).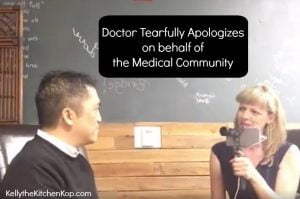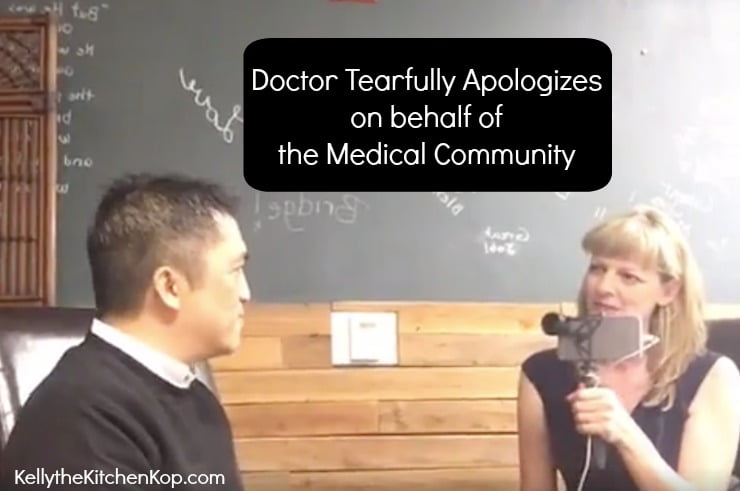 FETAL CELLS:  No matter where you are on the abortion issue, this little known fact about vaccines may make you as sad as it does me, and it was a major factor in our decision.
MSG IN VACCINES: From an MSG site: "According to the manufacturer, Varivax–Merck chicken pox vaccine (Varicella Virus Live), contains L-monosodium glutamate and hydrolyzed gelatin both of which contain processed free glutamic acid (MSG) which causes brain lesions in young laboratory animals, and causes endocrine disturbances like OBESITY and REPRODUCTIVE disorders later in life.  It would appear that most, if not all, live virus vaccines contain MSG."  (Read why else MSG is scary.)
Even worse is that there is so much GLYPHOSATE in our food supply now (a scary herbicide that is found everywhere), this opens up the gut and brain barrier to allow the glutamate, aluminum, mercury, and other toxic components from the vaccine into our bloodstream! (Search online for "glyphosate dangers" and you'll learn more than you want to.)
Watch this video that explains more:
Dr. Stephanie Seneff also explains why she thinks aluminum is even more of an issue than mercury now because we have so many more aluminum-containing vaccines than we used to.  She explains the link between vaccines and health problems later in life such as cervical cancer, Alzheimers, autoimmune disease, sleep disorders, and more. None of these are easily tied to vaccinations because they were given so many years earlier…
Now this has been censored off Youtube too, why don't they want us to know the truth?!!!  This MAY be the video and you could try watching on Bitchute, but I couldn't get it to play there.
What freaks you out about vaccine safety issues?
Please share what factors helped you decide one way or another.
If you do decide to still get the shots, be sure to do this first:
What You MUST Do Before Mandatory Vaccinations
HOURS OF RESEARCH into Vaccination Safety Issues!
Similar to other longer posts I've written, these two took me literally dozens of hours to write and I hope you find it helpful in making your own decisions.  If they have been helpful to you, please shop at Amazon though this link for whatever you normally would or shop for your food and supplements here and buy my Real Food or Rookies book!  🙂  Thank you!
More you might like: