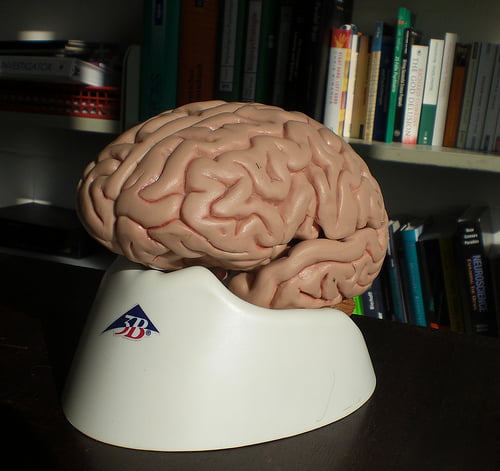 How much does it concern you when you read about this or that latest study?  Does it really affect how you eat, what drugs you might consider taking, or which procedures you would or wouldn't agree to?
Who cares what the "studies" show?
I suppose we need to pay some attention to the research on the various subjects that have been studied, often with our tax dollars, but this gets tricky for the average person.  Not only because you can almost always find two completely opposing views on the same topic, but also because the results will always depend on who paid for the study.  Not to mention that one minute something is labeled a health food and the next minute it could kill you!  I just don't believe that even the most well-done study could ever show us ALL the important pieces of the puzzle.  God's creation is too vast and complex to wrap our minds around it all.  One thing we know for sure is that His way, the most natural way, is always best.  (Some call this "Mother Nature".)
Does that mean that everything man-made is "bad"?
Not always, but the times I especially think about this is when there are two opposing views or two products to choose from and there just doesn't seem to be a clear answer. (We all come across those dilemmas now and then.) That's when I ask myself, "What's more natural? Which is closer to the way God made it?"
It's "proven" to cause premature death!
What if there was a study done and everyone in the world agreed that it was well-done, reliable and trustworthy, all variables the same, etc., and it told us that without a doubt, having sex caused premature death.  Would you believe them?  I know that sounds dumb, but what if over time they got every major news station, newspaper and magazine to run ads supporting the theory. Then they got huge government grants to study it more and they found similar results.  Would you believe them then? What if then people went from disbelief, to thinking, "Maybe it's true…", to thinking, "Well, whether or not it's true, I'm not stopping".  Eventually some people had the willpower to stop completely, but others couldn't or wouldn't, and then felt guilty or weak because they couldn't quit no matter how valiantly they tried.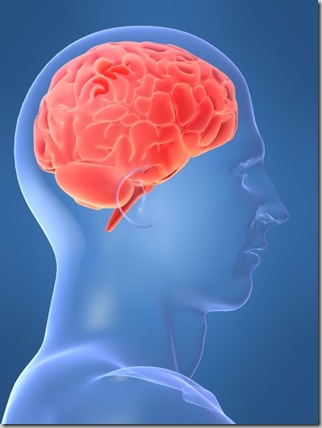 We can't forget to use our brain
This is how we begin to believe crazy things , it has happened over and over again. (Think:  whole milk, butter, eggs…  Have you seen this:  The Biggest Myth in Medical History?)
What makes sense?
Another example is the topic of breastfeeding. For a while there (when I was a baby), docs were telling Moms that bottle-feeding was better for their babies. Even if chemists could exactly match formula to breast milk, (everyone knows it can't be done), so that even the best scientists in the world thought it looked to be exact, it only makes sense that breast milk is better in many hidden ways that only God knows, because He created it perfectly.
Again, these questions are what I try to ask myself to get to the TRUTH:  1. What makes sense?  2. What did our ancestors do?  3. How did God create it?  4. What is most natural?
Saturated fats got a bad rap
As mentioned above with milk, eggs, butter, etc., it's the same as the issue of saturated fats. For centuries people have been eating beef and drinking milk from the cows on their farms, eating eggs from their own chickens, and making their own real butter. Then "science" began to tell us that eating beef increases mortality rates (see links below), or that we should drink skim milk and eat only egg whites because it's better for our heart. Have you ever heard of a cow that produces skim milk?  Chickens who lay yolk-less eggs?  Are we as a country getting more or less healthy since all this garbage took hold?
Shooting the messenger
If any doctors were to read this, they'd probably decide within moments that I'm a fruitcake.  They'll recall how studies have linked saturated fats to heart disease, and how you "can't argue with science."  But it just doesn't add up. What if the saturated fat that comes to us naturally from healthy animals isn't the problem, what if the cholesterol numbers that freak us out are instead a healing response to whatever is really causing inflammation and disease?  (See The True Cause of Heart Disease.)  Whether it's the overload of omega 6 fats, trans fats or high fructose corn syrup in our diets, insulin overload from too much sugar and processed foods, or whichever dietary evil lurks inside of us from the junk we eat. We're "shooting the messenger" when we worry so much about what our cholesterol levels are and try so valiantly to cut out the saturated fats (and then wonder why we don't feel good), instead of addressing the real problem.
Besides, we've since learned how flawed all those saturated fat studies were anyway.  Watch these entertaining videos at this movie review post for more on that.
Look at the studies, but use your brain too…

I'm not saying all studies are terrible or that we shouldn't take them into consideration, I even quote a few on this site now and then, but I'm just saying that they shouldn't make us forget to use our brain and blindly follow whatever they say.  Talk to your doctor, but don't blindly follow his advice, either.  Don't believe what you hear, don't believe what you read online — here or anywhere.  Research, educate yourself, and get all sides of the story before following anyone's advice.
High expectations force scientists to be liars – by Dr. Howard Brody
Have you heard of the Framingham heart study?  It is referred to often in the medical world (my doc just brought it up to me when I was there last for a check up), but wait 'til you read in that link from Dr. Eades about the surprising findings.
How do you find the truth when it comes to health & nutrition topics?
Have you been to the Kitchen Kop Shop lately?
Another good post from Dr. Eades about Meat and Mortality.  Read a quote:
"The point of this post is that you shouldn't get wound up about a study that gets reported throughout the media because there are more than likely other studies that are just as well done and just as important showing exactly the opposite findings that the press chooses to ignore.  You're not seeing the science as it is, you're seeing the science as the press wants you to see it, which, typically, is the way that confirms the bias of members of the press.
As a journalist friend of ours once remarked:  what is news?  News is whatever the reporter decides it is.  In my opinion, they decided wrongly in this case."