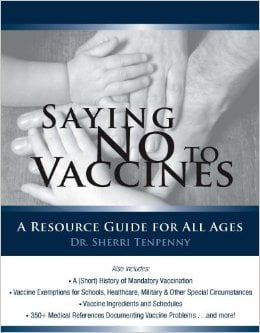 Are flu shots mandatory at your workplace?
Mandatory vaccinations are a clear infringement on our rights as Americans, but they are a testament to the power of the Rx Mafia for sure.   Today you'll learn about two brilliant ways for how to get out of mandatory flu shots.
First, if you need more ammunition when debating with your boss, your doctor, or your friends and family, see these past posts on the topic: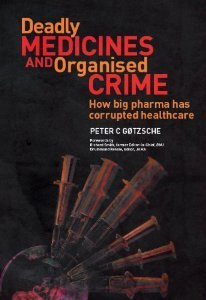 Here Are the Two Brilliant Workarounds:
If you feel stuck and don't know how to preserve your job but yet avoid the toxins in flu shots, here are two great ideas from a reader in the comments at the post, Why One Man is Choosing the Mask:
I've been following the flu shot scandal for quite a few years and have never been forced to receive the vaccine–until this year.  I just started my first job as a new nurse and this year the flu shot is required at my hospital.  I am considering trying to get an exemption approved to wear the mask, but as a brand new nurse and new employee I am worried this will add too much stress to my already difficult time adjusting to a new position.  I have come across 2 other options that I wanted to share in case they might help anyone else.  

1.  My physician, a naturopath, provides flu shots at his clinic and he offered to give me an extremely dilute one (less than 1 drop of vaccine in a saline syringe) so that he can legally sign the paper saying he gave me the shot.  

2.  Also, I have a friend who went to a drug store pharmacy when the pharmacist wasn't there, paid for the shot but did not receive it, then submitted the receipt to her workplace.  I am pondering what to do this year.  I want to take a stand but don't feel good about causing too many waves right now.  If nothing else, I want to protect myself quietly.  Does anyone have any other alternatives to share? 
Desperate times require desperate solutions, right?
Jill (the original guest-author of that post) commented with some great points:
It is a sad day indeed, when we must be so darn creative in order to protect our health, but all the same, these are pretty brilliant ideas. As far as ethical dilemmas go, this makes me think about all the people who illegally housed Jews during WWII in Europe, and those who falsified IDs, food rationing books, etc…. to protect people from the tyranny of a government completely out of control at the time.  When the government oversteps its bounds of authority (literally into people's bloodstreams) I don't see it as wrong to refuse to submit, or to use whatever means necessary to protect ourselves.  It is as if a type of war has been declared, not by healthcare workers themselves, but against them.  On the flip side, if a person, against their conscience, will, and better judgement, submits to getting a flu shot and is seriously injured by it, the people behind these tyrannical mandates become guilty of even more wrong, and the one who violated their conscience becomes complicit in it.  Dicey stuff.  

(Note:  if you can't get out of it, read Protection before forced vaccination!)
Cristina commented with another approach, one that is brilliant in a different way:
While it sounds incredibly tempting to be able to get out of wearing a mask this flu season by presenting a receipt for the flu vaccine from the local drugstore (a brilliant idea by the way!), I choose the mask. To me, it is a statement.  I will not have my civil rights violated.  I will not be told what I can and cannot do with my body.  Recently, as my hospital gears up for the mandatory vaccine, I've had three co-workers approach me and ask the reasons that I chose not to get the vaccine last year.  Was I getting it this year?  They wanted to know why I thought it was bad for my health and then they began to share their concerns at having to get the vaccine themselves again this year.  In addition to this, two others have said they will be joining me in wearing the mask this season.  

Solidarity!  

In choosing to wear the mask, I hope to let everyone know that there are other options, though they may be unpopular and thus prove a more difficult road to travel, they will not be alone if they choose this route.  I completely understand anyone else's decision to get the vaccine or present the receipt for it.  We all must assess our situations and act in our families best interests.
What will you do when faced with the same decision?