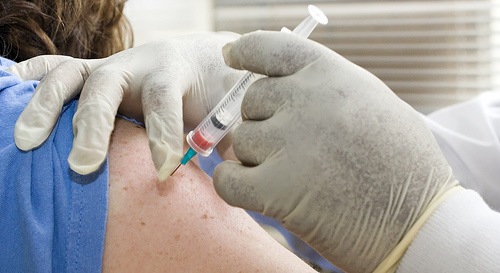 Healthcare Workers: How to Avoid the Flu Shot and Not Get Fired
With the flu vaccine controversy still going strong on whether or not health care workers can be forced to get a flu shot, I was excited when an opportunity came knocking on a nearby door…  literally!
First, have you seen these previous posts on the topic?
And you may want to check out this DVD:  Vaccines: The Risks, The Benefits, The Choices
So I was at last weekend's Wise Traditions conference in California chatting with some friends when I heard a loud banging noise. I looked over and saw that someone needed to be let into an obviously locked hotel door.
You'll never guess who it was!
Leslie Manookian, filmmaker of the vaccination information movie, The Greater Good. (Watch the trailer at the end of this post.)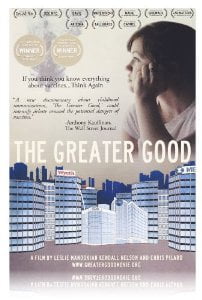 Is that a "God thing" or what?
I've been wracking my brain trying to figure out how to help all of you who have contacted me or commented on the above posts and are struggling with what to do. I wanted to give you some concrete steps to take to stop the madness at your workplaces where you're being forced into medical procedures (flu shots) against your better judgment. Many of you do NOT want to get the flu shot, but employers are threatening loss of employment or making you wear a mask for 6 months of the year if you choose to exercise your right not to comply.
LUDICROUS!
So running into her was just what we needed and she had some super helpful advice for you! This tidbit was especially interesting…
The flu vaccine is actually quite infamous in that it is not known to work. The rate of it actually preventing someone from getting the flu is 1-2.5%. The vast majority of what we call the flu is actually 'non-specific respiratory disease' – something like 90% of what we call the flu isn't flu at all."
Watch the video interview with Leslie Manookian (plays after the ad):
Links and advice mentioned in the video:
Contact your health care (or other) unions and organize!

Previous posts on this topic:
The Greater Good Trailer: