The vaccine mandate madness that has swept state (and even federal) legislatures has millions of parents justifiably spooked and angry. Most of us would agree that such laws are overreaching and dangerous.
In the meantime, while we work together to restore sanity to our once-free country, you need to know that if you or your child absolutely cannot get out of one or more vaccines (or you've done your research and have decided to have them get certain vaccines), there ARE some things you can do to reduce the likelihood of vaccine injury.  See a whole list of ways to protect yourself further below, but first…
Also, see this more recent post:  Don't Shake that Vial! (Strategy for Forced Vaccinations).
Aren't drug companies brilliant?
They pay politicians big bucks and pressure the right people and then BINGO, now their vaccines are mandatory and they're rich!  (Can't believe it?  Read this.)  The new California law says that as of 1/1/16, your child's shots must be up to date if you want them to attend daycare or school:
SB 277, eliminates a parent's right to exempt their children from one, some, or all vaccines, a risk-laden medical procedure. On June 30, 2015, Governor Brown signed SB 277 the most stringent vaccine mandate in the United States into law. In 2016, California parents will be forced to give their children more than 40 doses of 10 federally recommended vaccines. Families that do not comply with the one-size-fits-all vaccine mandate, will lose the option to use licensed daycare facilities, in-home daycare, public or private preschools and even after school care programs. School aged children, not up-to-date on every mandated vaccine, will be required to home school without options for classroom learning. This open-ended vaccinate mandate allows the legislature to add any additional vaccines they deem necessary at anytime. The only exemption available is a medical exemption that doctors deny to 99.99 percent of children under federal guidelines."  (Source)

If I lived in California and wasn't already homeschooling, I'd start now, especially since no one knows what will happen eventually in the other states!
But what happens if you have vaccine safety concerns and there's no way around it?
There are multiple reasons why parents may not want to homeschool, and many mandatory vaccines are being forced on adults anyway, whether it's in their workplace, in their healthcare jobs, or really anywhere.  Then what?
First, you can try to get out of it — check out these posts for help:
So you've tried to get out of mandatory vaccines, but without success…

First, do this:
Get a blood test (titer) to determine if there are antibodies leftover from baby vaccines or prior exposure.
Before you submit to any vaccine(s) you do not want, educate yourself on the exemption laws in your state. Sometimes school officials are uninformed or misrepresent their state's laws. This map of vaccine exemption laws by state is a good place to start.
What You MUST Do Before Mandatory Vaccinations
If you absolutely must get a vaccine (or maybe you are someone who happens to believe vaccines are a good idea — we respect everyone's opinions around here!), there are ways you can prepare your body and give it the best chance possible of coming through it without any adverse effects — this is very important!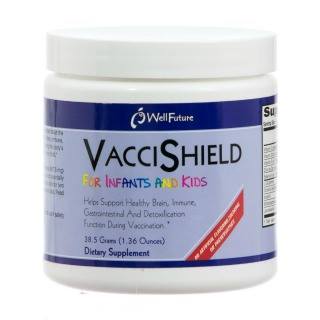 Here is my friend, Jill and her husband, David's story:
Because several of our family members have suffered adverse events related to vaccinations, we steered clear of them for years. Unfortunately, our son dreamed of being a fireman and in our state there were several vaccine requirements for his program. We began to research ways to navigate through one or more vaccines more safely by tapping into the body's innate ability to reduce oxidative stress–ultimately, minimizing the risk of adverse events from vaccination. Our objective was to prevent the immune system from over-reacting while at the same time helping the body get rid of what the vaccine would put into it.

First, we learned that the gut is a first line defense for the body's immune response. Even though the mechanism of entry into the body from the one vaccine he didn't titer well for (a titer blood test exempted him from the others), we felt it wise to have the GI system in tip top shape so that his body would not have to multi-task with an underlying source of inflammation and divert attention away from responding appropriately to a vaccine. So in addition to eating clean, support with various gut-supportive supplements including L-glutamine, probiotics, and several antioxidants was clearly a good action step.

Next, strengthening the body's detoxification system appeared to be critical. Antioxidants including vitamin C and vitamin E, as well as the minerals, Zinc and Selenium repeatedly came up as we researched this topic. L-glutamine also assists with detoxification.

VacciShield actually consolidated most of the supplements we planned on buying for him into one product, which simplified the process and saved a lot of money. It addresses gut health, detoxification, oxidative stress, and healthy immune response.

Take it one week prior and one week after vaccination. Formulated by a naturopathic physician, Vaccishield contains vitamins, minerals, probiotics, and an amino acid to support healthy immune response and aid in detoxification.  (It is designed for infants and children, but Jill contacted the company to inquire about an adult product and was told that until the adult version is available, just double the child dose for adults.)

Our approach was to use VacciShield as a foundation to build upon with other immune supports such as:

Plus non-supplemental supports such as:

Juicing (detox) — Jill is also planning on juicing some celery and parsley for after he gets the shot to help prevent an autoimmune reaction, and then having him take it easy for the rest of the day and the day after to give his body a chance to deal with the toxins without added stress.

Extra

fermented foods (more probiotics) like water kefir/kombucha daily for extra probiotics, plus detox help (kombucha).

Icing the vaccine area beginning immediately after

Timing it to avoid vaccinating during illness

Minimizing additional strains to the body and unnecessary oxidative stress by avoiding strenuous exercise for a few days post vaccine.

Avoiding Tylenol and its active ingredient, acetaminophen, like the plague because it depletes glutathione in the liver, hindering detoxification.  Plus, the alternative way the body is forced to metabolize acetaminophen when the liver is overwhelmed actually forms a more toxic substance and adds to the toxic burden.

Consider finding an herbalist or naturopath with an infrared sauna to help further the detox process.  Infrared saunas stimulate the immune system though, so wait a bit after vaccination before considering that one just in case, since it appears to be important to keep the immune system purring like a kitten, rather than roaring like a lion, if you are concerned about autoimmunity or an exaggerated immune response/allergic reaction.

Apply

 Magnesium oil

and/or a

 Bentonite clay 

poultice to the vaccine site right after vaccination to hopefully help draw out heavy metals, specifically aluminum with this one.

No whey protein or other immune-stimulating substances leading up to the vaccine.

Avoid inflammatory-causing polyunsaturated vegetable oils or junk food, which hopefully you aren't eating anyway!

More helpful supplements:

UPDATE: 

Further research led us to this VAERS data review on PubMed, which revealed that receiving flu and hepatitis B vaccines together places patients at the greatest risk of all vaccines or vaccine combinations for Guillian Barre Syndrome. From the review: "The highest number (n = 632) of GBS cases was observed in subjects receiving influenza vaccine followed by hepatitis B vaccine (n = 94)."

Because our wise son refused this particular vaccine combination he was not admitted into the EMT program after his fire training was completed. He is now working on his prerequisites for chiropractic college instead!
Thanks David & Jill!
As WRONG as it is to be forced into vaccinations that you've researched and found are not right for you or your child, if you're left with no choice, hopefully these measures will help you to protect yourself or your child as best you can and reduce the likelihood of any adverse reactions.
More ideas for how to protect yourself are here:
More about VacciShield: 
VacciShield is a nutritional support supplement for infants and children to use during the vaccination process. As an expectant mother, Dr. Catherine Clinton became concerned about vaccines and wanted an option to support her son during vaccinations.  After extensive nutritional research, VacciShield was designed to help support healthy brain, immune, gastrointestinal and detoxification function during vaccination. Each ingredient in VacciShield was specifically chosen to boost health in the body systems that come under stress during vaccination while at the same time decreasing inflammation. It is a blend of non-dairy probiotics, vitamins, minerals and an amino acid designed to boost health in the two weeks surrounding vaccinations.
NOTE:
This product is not a vaccine alternative nor is it a cure for vaccine side effects. When vaccinating you or your children should first be in the best of health. Many vaccine experts recommend multiple nutritional supplements leading up to, during, and following the vaccination. Millions of people use vitamins and nutritional supplements to boost immunity and overall health in a variety of situations – airplane travel, cold season, high stress times, and any situations that put extra strain on the body's health. In a similar way, VacciShield is an easy to use supplement that will support health around the time of getting any vaccinations.
Again, for adult protection:  Adult dose is double the child dose listed on the package.
More you may have missed: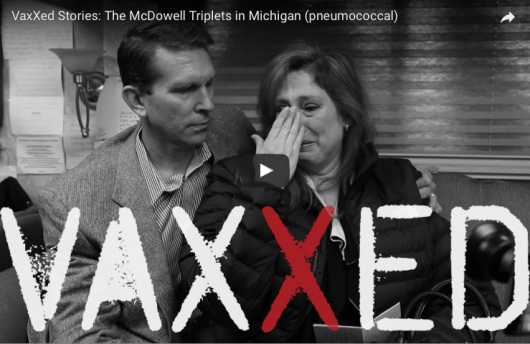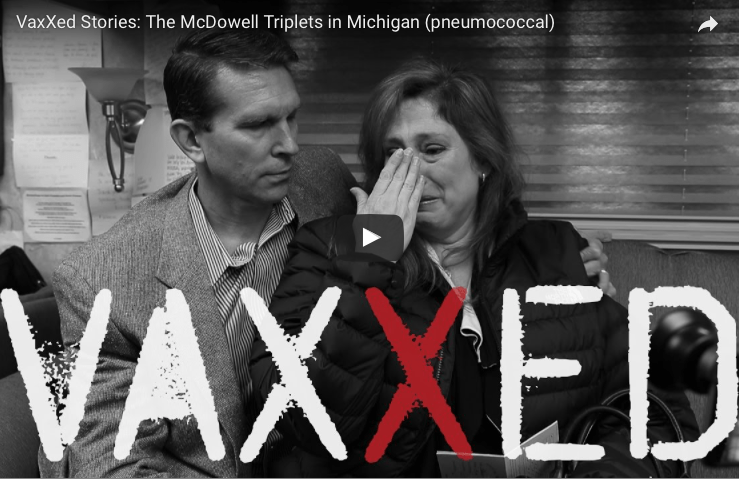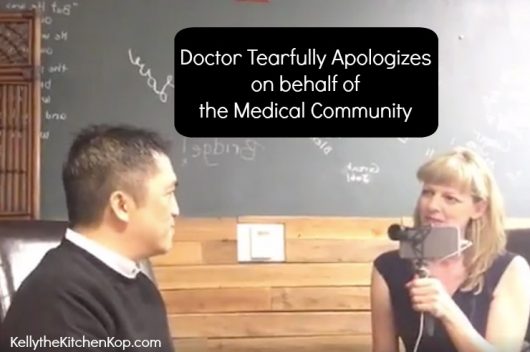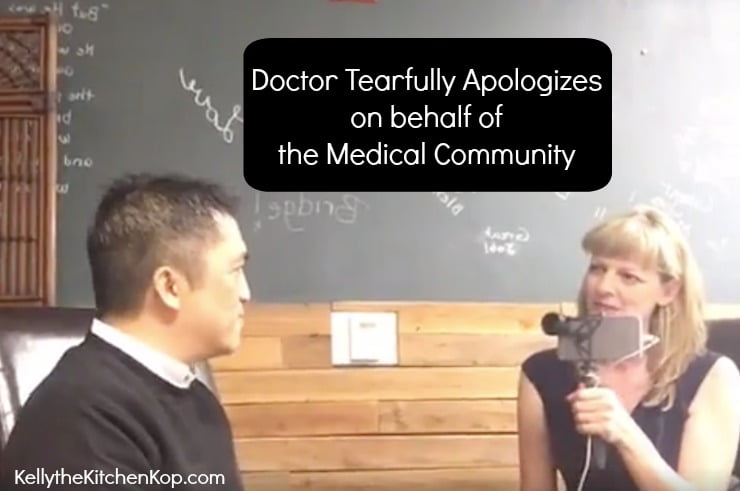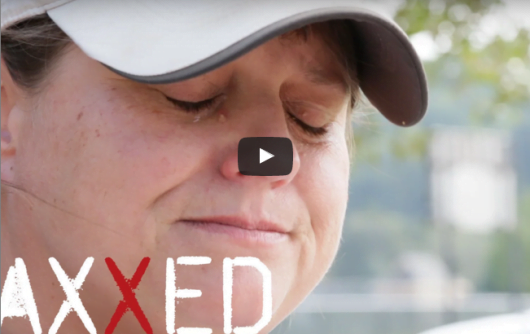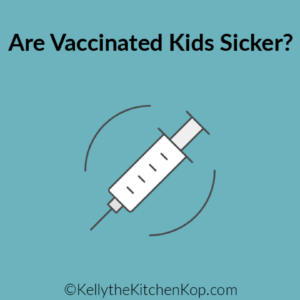 This post was originally paid for by Well Future, but as you know by now, I only promote products I believe in.  🙂