Frugal Healthy Meals
Who doesn't need more ideas for saving money these days?  These tips for serving nourishing frugal meals will help!
When deciding how to budget your money, you may as well spend it on food that will nourish the body you've been given, so that it will carry you happily into old age without going broke on health care costs.  I'd say that's a pretty good way to prioritize your monthly cash flow.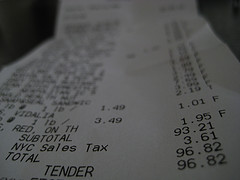 Check out my posts on the topic of eating frugal, healthy meals:
Some frugal main dish meals:
Random money-saving tips:
Photo by writerferris