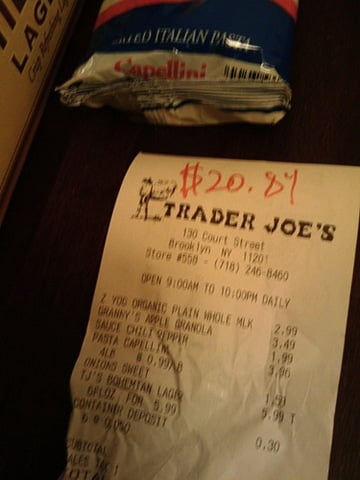 Are you single and broke, but want to eat well?
My niece lives on her own in Seattle and has asked for help in trying to eat less processed junk.  She does eat a lot of eggs (they're good for her, cheap and fast), but usually falls back on pasta and boxed dinners too often.  I suggested she buy a whole chicken since she can get a lot of nourishing meals out of that, or she could use the single serving idea at this Meatloaf recipe, but I need MORE IDEAS from you!!  I hope you'll help.  🙂
Here's what I'd really like:  Meals ideas that are…
Affordable
Relatively low-carb (She'd like to lose weight.)
Nourishing (I explained that in order to lose weight, she needs to feed her body nutrients so it won't hang on to every bit of fat it can in survival mode.)
Complete with LOTS of details because she's in college and hasn't cooked much her whole life.  Please be very specific when suggesting recipes, don't assume anything is obvious.
Thanks for your help everyone!