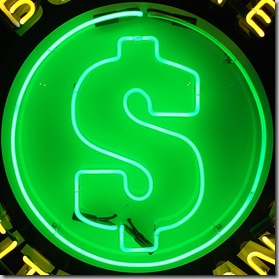 Overwhelmed with the Cost of Real Food?
I'm hoping you'll jump in and help this reader with more ideas for how to afford nutritious foods.  For many, ourselves included, it's more difficult than ever with the current economical situation.
"I am overwhelmed.  I have given my kids (5 of them) only whole milk for several years now, and although my husband and I used to drink reduced fat milk, we eventually switched to whole milk only, more for the sake of convenience, though I am now happy we did.  I make chicken broth at least once a month, and have even made lamb stock once when we had a great deal on lamb.  I buy/cook four chickens at a time, removing breasts and quarters for grilling and using the rest for stock, and I also make broth from our Thanksgiving turkeys (mine and the big family gatherings).  I have made yogurt many times, and am making kefir right now.  I have a friend with wonderful free-range eggs who charges me $2 a dozen.  $2!  Another friend has let us grow organic produce on her land at no charge this summer.  
I spend as little as possible on food, out of necessity.  I have been avoiding soy, HFCS, and all trans fats.  I loathe buying bread and make my own when I can.  I buy very little through a local co-op, but can hardly afford anything that way.  My latest splurge was a case of high quality ketchup, but my good coconut oil is running low.
I am overwhelmed, because of the meat and dairy.  We have the pleasure of living within driving distance to Organic Pastures, and the local CSA actually delivers it, but it is just not a possibility (either driving there or buying the stuff).
I am very thankful for what I've been able to do, but the whole thing with the meat and dairy just breaks my heart.  I already skimp on meat, usually spending $5 or less on meat to feed our larger-than-average family.  I almost wonder if it would be better to "go vegetarian" for a time to save for some real meat, but saving seems an impossibility when every penny is needed (I tried for the co-op and failed, and our only vehicle is dying)!
So, I am just frustrated and I guess needed to vent.  Yesterday I cut fat away from a pork roast and saved it, but is that even worth anything?  I was happy though the other day that I had saved fat from a chicken broth session, because I was able to use it in our gumbo.  But again with the meat and dairy…prices for quality protein seems astronomical to me, when I rarely pay over $1 per pound.
By the way, I read the article about eating well not costing an arm and a leg.  We very, very rarely eat out, and I never buy processed foods unless I find something decent at the discount grocery (I read ingredients very carefully and toss back 90% of what I look at).  Next up on my list of Things I Never Want to Buy Again are crackers.  My family just has to have their saltines in soup.  I don't buy them, but we live with my in-laws, and they do, along with the nasty Oreos.  I want to make some crackers, in between the pickles and bread and homeschooling and various classes that we have. Our biggest regular splurge is take-n-bake pizza, which happens every other week or so.  We also rarely buy cereal."
My reply:
I can feel your frustration and understand it well (everything is so expensive for sure), but first, remember this:  you are doing SO GOOD with what you've got!!
Readers, we need you!
I'm hoping my readers can give you a lot of good suggestions, and also, have you seen these posts all about FRUGAL NOURISHING MEALS?  (Some are listed below, too.)
A couple thoughts that come to mind:
Have you tried checking around to a few different farms and asking if they ever have deals on their meat?  You can explain that you know grass-fed/pastured meats are so much better (and safer), but that you're not always able to afford them.  They may have specials now and then that they'd be willing to let you know about.  The key is saving money any way you can on other foods, so you can afford buying better meat.  (I know, you're doing that already, too, though.)
Weston Price & healthy cultures…
In Weston Price's book (Nutrition & Physical Degeneration) I remember he wrote about healthy cultures that could only afford to eat meat every Sunday, but they'd eat broth when they could throughout the week.  So if you need to make more meatless meals to save money (we do that sometimes, too), just make them as nutrient dense as you can, which it sounds like you know plenty about already!
Most importantly…
Remember that all you can do is all you can do.  (A dumb phrase, but I say it to myself often no matter what it is that I'm feeling overwhelmed about at the time.)  Your story is a great example of someone who is really doing the best they can with what they've got.  All you are doing is more than most people know about let alone put into practice.  Take a deep breath and rest easy knowing that you are a great Mom who is doing a great job feeding your kids!
Readers, please comment with more frugal tips and ideas for saving money on Real Food, and thank you!
Real Food on a Budget – many great ideas from all of you.
See this post about pesticides for a link to the "dirty dozen" – it will tell you which produce is important to buy organic, and which ones are fairly "clean" and you don't need to pay the extra money.