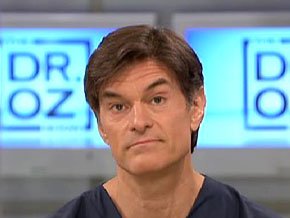 Did you see Dr. Mercola on the Dr. Oz show yesterday?  I didn't see it, but had the displeasure of reading this synopsis on the Dr. Oz website afterward, where Dr. Mercola's views were listed, and then we'd get the "bottom line" from Dr. Oz.  I don't see the Dr. Oz show often, but the last time I watched was when he had Dr. Mercola on talking about the benefits of coconut oil, and Dr. Oz agreed with him!  That was encouraging, but then…THEN check out this whopper from Dr. Oz and his "bottom line" in today's article:
First, you don't want to replace healthy fats like olive oil with coconut oil. Instead, you want to replace unhealthy saturated fats, such as butter.
That's where I had to stop reading. 
Many of the comments previous to that had already made my heart race, literally, but that one was where I GASPED and clicked out.  Yes, I love my olive oil, but don't talk bad about my beloved coconut oil and butter or I'm outta here!  (Hence the title of this post, "The Ignorance of Dr. Oz".)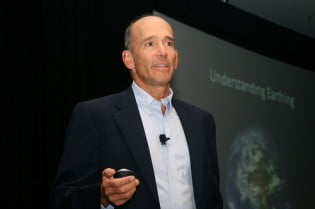 Where I stand on Mercola…
It's not that I'm crazy about 100% of what comes out of Mercola's mouth either, and I told you about the time he really got on my nerves, but I agree with most of what he says, and how refreshing is that these days?  Plus, he was one of the very first people who got my brain thinking outside the box, and realizing that things are often no where near what they might seem.
Dr. Mercola shares what he couldn't say on the show…
So then I watched this video of Dr. Mercola sharing what he wasn't able to say on the show today, and my heart calmed a bit.
In the video I especially respected Dr. Mercola's gracious comments about Dr. Oz:
I have enormous respect and admiration for what Dr. Oz has done, he takes a lot of flack, he really is out there and exposing a large number of people to what I believe to be essential truths.  Like any physician in this process, you don't get there all in one day, it's a journey.  It certainly was true for myself and anyone I know who is centered in natural medicine.
I'd like to add that I'm thankful to Dr. Oz for even having Dr. Mercola on the show at all!
A few more notables about the video:
Around the 3-minute mark he shares how the FDA spend a lot of their resources to go after companies who might make a "health claim" about how FOOD can help us heal, because they fiercely protect the rights for only drug companies to do this.  Sick huh?  "Let food be thy medicine and medicine be thy food."  I have this on the back of my business cards and love that quote.
At the 4-minute mark, he shares some interesting comments on breast cancer screening, how thermography is a great tool (read my post about my first thermogram), and he says, "No woman under 50 should have regular mammograms unless they have serious risk factors.  So it's really a massive scheme and incredibly profitable business revenue stream that exposes women unnecessarily to a highly recommended procedure that has very limited potential to benefit them, and more truly benefits the organizations that are strongly recommending these procedures.  My position was to recommend safe alternatives that don't cause cancers but can actually identify breast lesions far earlier than mammography."  (Read my post, Politically incorrect thoughts on breast cancer.)
At around 45:00 he says something that I think makes great sense:   Take the 50% of carbs that the average American is eating and reduce that to half!  He says we should eat 25% carbs, 20% protein, and the rest of our calories should come from healthy fats, between 50-70% – YES!  He says the key is that it's healthy fat:  "Certainly not trans fats or these cheap omega 6 vegetable oils like soy, corn, canola, that are not only mostly genetically engineered, but change the really important omega 3, omega 6 ratios.  So we should be eating things like avocados, grass fed organic raw butter, eggs, nuts, coconut oil."  (Where to buy quality coconut oil.)
Next he spoke about the flu vaccine controversy.  (Lots of shocking stuff here, but it's after midnight and I'm out of time to add more comments, please let us know what you think if you listen to that section!)  Scroll down at this post for my thoughts on the flu vaccine.
Statins and blood pressure meds:  for both he says that probably less than 1% can benefit from taking these drugs, because instead they need to find what their underlying conditions are that cause these issues.  (He also warns about the dangers of going off BP meds without a health professional to help monitor you.)  Have you seen:  Do Statins Make You Stupid?
He shares interesting thoughts about antidepressants at around 17:45.  Again he talks about how removing sugars and processed foods and grains can help with this when replacing with healthy fats, possibly, he says, because this changes our gut flora and how much seratonin is produced.  He even talks about the gut-brain connection.  (He's had Dr. Natasha Campbell-McBride on his show before and mentions her at the end!  Read my post with her called, What can damage our gut flora.  Also:  20 Natural Tips for Overcoming Depression and Anxiety Naturally.)
Please share what you think about all of this?!  Am I being too negative?
11/2014 UPDATE!!! 
When I mentioned this post on the blog recently, a reader made this comment that I told her I'd share with you, so keep the following in mind nowadays:
"Kelly your article on Dr. Oz is an old one (2012) and although I did agree with you back then, I DO think Dr. Oz has done a "change in the road" with his programs. He is doing more and more REAL FOOD stuff and exposing the government for their bad decisions regarding food. Yes, I think he has a long way to go and his shows aren't detailed enough, but he is getting the word out, slowly, to the masses. Please update so people know what's going on NOW with his programs."
5/2015 UPDATE:
Now he's coming around even more, read this about how he NAILED Monsanto!
photo and another