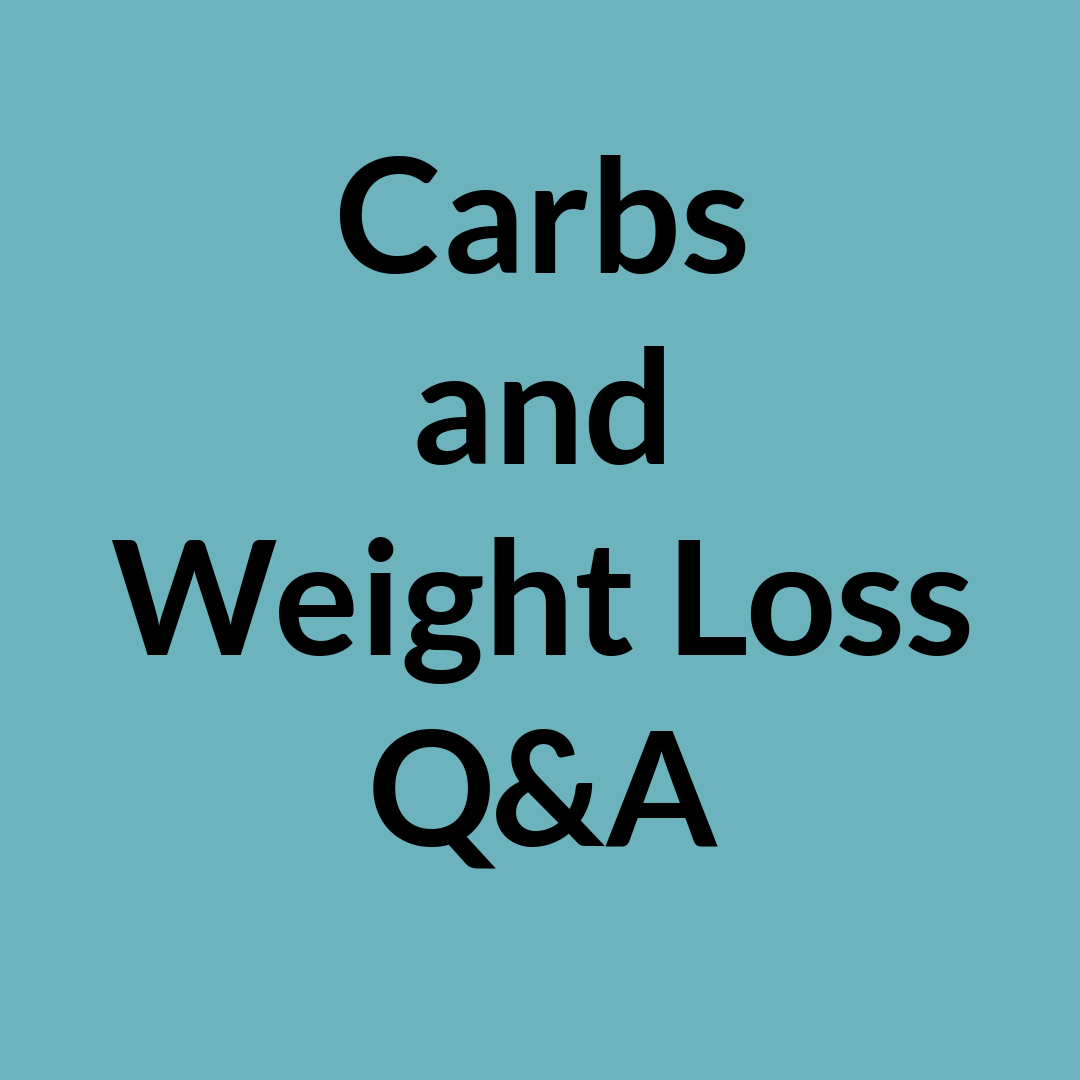 Carbs and Weight Loss
It's no big surprise that, just like everything else, especially everything related to health and dieting, there is a big ol' controversy surrounding cutting carbs for weight loss and lots of confusion, too.
Here are a few of the questions I've been asked…
What IS a carbohydrate anyway?
If you're cutting carbs, which foods should you avoid?
What about fake sweeteners?
Do we even need to eat any carbs?
What if I'm diabetic, I can't cut carbs can I?
Should we ever cut out a whole food group and deprive ourselves?  How natural is that?  Shouldn't we listen to our bodies and give them what they crave?
Isn't eating carbs traditional?
Is low-carb best for everyone?
How do low-carb diets compare to paleo, primal, and gluten-free diets?
Are there other health benefits to cutting carbs and grains or sweets from your diet?
That's a lot of ground to cover, and I'll do my best to answer the questions without this post getting too long, but I hope you'll help me out in the comments.  Correct me where I'm wrong, disagree with me when you feel the need, share your own experience, etc.  This is how we learn, by hashing all of it out together.  And as always, remember, there's a lot I don't know about all of this. I'm still learning, too, so don't blindly follow whatever you read here or anywhere.  Let this post motivate you to research more for yourself.  🙂
1.  What IS a carbohydrate anyway?
Wikipedia says this:  Carbohydrates are the most common source of energy in living things. Proteins and fat are necessary building components for body tissue and cells, and are also a source of energy for most organisms.  Carbohydrates are not essential nutrients in humans: the body can obtain all its energy from protein and fats. (Be sure to see the link to read the follow up to that statement, though.)  Foods high in carbohydrates include breads, pastas, beans, potatoes, bran, rice, and cereals. Most such foods are high in starch."
My scientific understanding of carbs doesn't stretch far, but I do remember a very basic fact from nursing school nutrition class:  all carbs break down to make sugar in your body.  Complex carbs, such as those in whole grains, turn into sugar slower than when you get a direct rush of sugar to your blood stream after eating Simple carbs, such as those in refined breads, pastas, white rice, candy, etc.  The "glycemic index" refers to the how quickly the sugar hits your blood stream and causes the natural insulin response.  Things like fiber and saturated fats help slow down this response.  (Another good reason to eat more butter and other healthy fats!)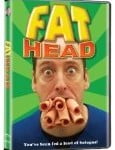 I realize that's a super simplified explanation, so if anyone would like to share more in the comments, feel free.  There's a very good scientific yet simple explanation of all this in the movie, Fat Head.  He shows you how too many carbs can lead to obesity and diabetes, and I apologize to my regular readers who are sick of me posting this clip…
WHY YOU GOT FAT:

2.  If you're cutting carbs, which foods should you avoid?
Carbs are anything with sugar, including natural sugars like those in dairy or fruit, all grains/breads (soaked, sourdough or not), pasta, oats, corn, rice, some veggies, especially starchy ones like carrots and potatoes, and other starchy foods, like beans.  (Did I miss any?)  So if you're doing extreme low-carb, you would avoid all of the above, but you may not feel well.  Listen to your body, you may need to add back in a few good carbs.  (More on that below.)
Notice that if you are eliminating those foods, you are also eliminating soda pop, most fast foods, sugary foods, processed foods, etc., and eating only whole foods. (Foods with only one ingredient.)  That alone will account for the majority of your weight loss and/or improved health!
When I'm really trying to lose weight, I'll do minimal dairy (in the beginning only), no root vegetables (until later), no rice or grains (later I'll add a few back in but I'm getting better about eating only a few of these on normal days, and usually only when properly prepared), hardly any fruits (at first only), a small amount of crispy nuts, a moderate amount of cheese (I've heard that nuts & cheese account for most weight loss plateaus), and LOTS of eggs, butter, meat, and veggies.
Exactly how low carb you want to go depends on a few different things.  If you have a lot of weight to lose, and know that losing a lot all at once will give you good motivation to continue, then really limit carbs for a couple weeks, and at that point add a little back in slowly, watching how you feel, the scales, and your blood sugars if that applies to you.
If you don't have much to lose, and are generally striving to get more healthy overall, then you may want to focus on avoiding grains and sweets.  (You'll still lose this way, especially if you were a big grains and sweets eater, but not as quickly.)
Be sure to see this post with many low-carb food ideas!  (I'll be adding more recipes to that list soon and I'll keep putting the links up there.)
3.  What about fake sweeteners?
I would highly suggest that you avoid artificial sweeteners.  Your body sees them as "real" and you get a similar response to them, only with an extra dose of scary chemicals that you don't need.  Stevia is different though, that one is totally fine if you can do it.  (I don't like it at all.)  Be sure and read my post, Sugars Best to Worst, to learn more about your favorite sweetener.
4.  Do we even need to eat any carbs?
There are varied opinions, but one thing is for sure, we don't need them as much as we're eating them now.  You know that old food pyramid that suggests you eat mostly grains and a tiny bit of fats each day?  That thing needs to be seriously turned upside down.
Watch another video that my regular readers are really probably sick of, but it's just sooo good…
5.  What if I'm diabetic, I can't cut carbs can I?
Here's where I could use your help again, readers.  From all I've read, diabetics can and should be drastically cutting carbs, but they need to do so much more carefully than others, especially if they're on oral diabetic meds or insulin, but exactly how they should do this is what I like you to jump in and clarify for us.  I'm sure many of you have done it successfully and could share your tips.  They obviously should ask their doctor about this, but sadly, most doctors and dietitians will tell them to keep their carbs level and avoid saturated fats!  This is another one of those areas where I need to stress that you do not do this without researching it much more.
6.  Should we ever cut out a whole food group and deprive ourselves?  How natural is that?  Shouldn't we listen to our bodies and give it what they crave?
This is a comment that came in on a post from the other day, and it's a good point.  It sounds like we're being set up to fail, but here's my take on that:  It depends.  If you are overweight, yes, you may need to "deprive" yourself of carbs, for a while anyway, but if you're eating enough healthy fats, then you won't have cravings so bad.  (This seriously works!)  Later, once your body is healthier, you can slowly add back in a few carbs (if you decide that's best for your body), while you watch your weight and your blood sugars carefully, and preferably only the "good carbs".  (Whole milk dairy, fruits and veggies, and maybe a small amount of grains or beans if properly prepared, like sourdough whole grain bread, soaked oats, rice or beans).
At least for a couple weeks I'd suggest really limiting them to give yourself a jump start on the weight loss, and then at the end of this 21-Day Weight Loss and Wellness Adventure we can all evaluate where to go from there.
Many do well long-term on a low-carb diet, though, and just feel better.  For myself and many others, a good long-term goal is to seriously limit the grains and sweets, but continue to eat everything else.  I'm much better at this than I was even a few months ago, but like most people, December was baaaaad, and I want to use the next week or two to get back on track.
Eating this way not only keeps my weight normal without even trying, but it also keeps my hormones level (no PMS symptoms!), and is better overall to prevent any future health problems that are so rampant these days.  (More about the benefits of limiting grains and sugar below.)
Eating low-carb with kids:
If you have kids you know this is tricky to implement with them.  For myself I don't even miss a bun on my burger, or toast with my eggs.  If we're having a meat and veggie stir fry, I'm fine without the pasta, but not them so much.  In the summer this is much more simple with all the fresh fruit and veggies around, but I don't do well with this in the winter around here at all.  I don't feel too bad, though, as long as they're eating good carbs and with plenty of fats.  Maybe this is something you can share your tips about in the comments!
7.  Isn't eating carbs traditional?
While eating carbs is certainly traditional (depending on how many years you go back), here are some points to consider:
Even the good carbs we eat these days are different than the ones our ancestors ate, due to the differences in the crops and especially the differences in the soil quality.
You also need to factor in how many carbs we're eating now, especially in proportion to how active we are compared to even a few decades ago.
The very biggest part of all this is that most people are eating crappy refined carbs (fake sugary drinks, super processed foods, fast food, etc.), and that explains the sad stats showing astronomical increases in how many are obese and sick these days.
8.  Is low-carb best for everyone?
It's important to know your own body…
Some can eat properly prepared grains, and maybe even a few refined carbohydrates once in a while and their weight and health stays just fine.
Others have said that they must keep a certain amount of carbs in their diet or they don't feel well and their adrenal glands suffer.
Still others, and especially those with blood sugar issues, need to be vigilant in watching their carbohydrate consumption even with the good carbs, and not just with grains, but starchy vegetables and sugary fruits throw them off, too.
Everyone is so different, and I wouldn't want to put a blanket statement out there, but I will say that for the vast majority of people, they could severely limit their carbs, especially grains and sweets, and be better off for it.  Yes, some do just fine on grains, but if you have any sort of health issue, you owe it to yourself to at least try giving up grains and sweets.  (More on that below.)
Two kinds of fat: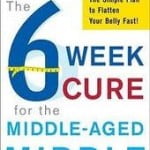 Drs. Mike & Mary Dan Eades explain in their book, The 6-Week Cure for the Middle-Aged Middle: The Simple Plan to Flatten Your Belly Fast!, that there are two types of fat, and while neither are attractive, one is more dangerous to your health than the other.  There's a simple way to see which kind you have around your middle:  measure your waist standing up, then lay down and measure the same area.  If it changes, that means you have the less dangerous fat:  subcutaneous fat.  If it stays the same, you have the more dangerous fat:  Visceral fat, the kind that surrounds your abdominal organs and is associated with heart disease and other health problems, and if you have this kind, you should especially consider a lower-carb diet.
(By the way, along with a low-carb diet, I love how the Drs. Eades recommend getting plenty of saturated fats from red meat, butter, eggs and cream, and how it's good, even essential, for abdominal weight loss, as are coconut and palm oils. They also caution against omega-6 vegetable oils such as corn, safflower and sunflower, and explain how they help pack on the abdominal pounds and should be avoided.  I was hooked for most of this book, until they started recommending Splenda and their protein powder shakes…bummer.  Instead I recommend Real Food protein shakes!)
The Controversy:
A few readers have commented here at various times with their concerns about low-carb diets, and I'm hoping you will all jump into the comments here again so we can get a good discussion going.  I know that one of their concerns is wondering if low-carb can be maintained long term, and I think it definitely can, especially if you're not limiting ALL carbs, but just grains and sweets.  (I know many who eat that way and have for years.)  The other concern is the effect it can have on our adrenal glands, and this is something that I haven't researched and haven't had problems with myself, so I hope they'll elaborate on that more in the comments, too.
All I know for sure is something a reader friend, Anna, says, "There are no carbohydrate deficiency diseases.  NONE."
9.  How do low-carb diets compare to paleo, primal, or gluten-free diets?
To read more on how low-carb compares to a Weston Price type diet or paleo & primal diets, read this guest post from Jeanmarie, who did a great job explaining all that.
Gluten-free diets are different in that they focus on only eliminating the gluten.  Gluten is a type of protein found in grains, but it's not in rice, and obviously not in fruits or vegetables or any of the other carby foods.  Many people with many different health issues are healed simply by eliminating gluten from their diets.  More on that next…
10.  Are there other health benefits to cutting carbs and grains or sweets from your diet?
For this one I'd really like to hear from those of you who have been healed from various ailments by going grain free or grain and sugar free. I know you're out there, because I hear from you all the time.  Those of you who have been healed of migraines, bowel and digestive issues, anxiety and depression, diabetes, allergies, asthma, frequent illnesses, hormonal problems, skin issues, ADHD or learning problems in kids, and the list goes on!
For some just eliminating grains and/or sweets does it (grains are very difficult for our bodies to digest and this can lead to other problems along with a weakened immune system), for others they need to add in cod liver oil (everyone should be taking that anyway), homemade bone broth (it's easy), probiotics, or even do the full-blown GAPS Diet for healing.
If you are ready to feel good again, to lose weight and feel comfortable in your clothes again, to move without pain, to get your sex drive back, to get off those medications, to have the energy to get off the couch, then think about your carb intake and how you may need to adjust!
Related posts: