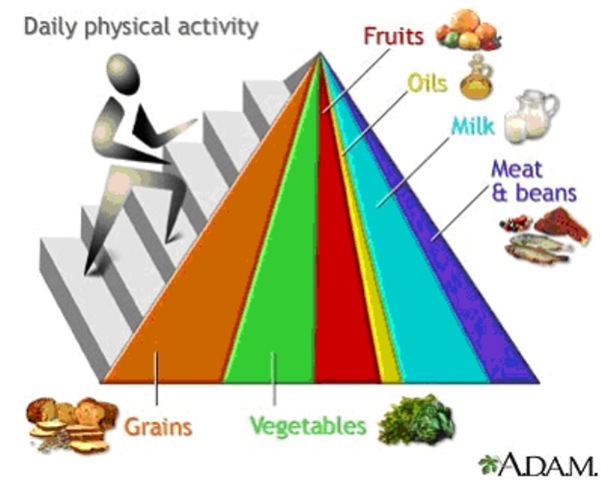 There are actually some good things about the current USDA Food Pyramid:
However…there are a lot of rotten recommendations as well:
Keep in mind that these guidelines dictate what our school kids are taught, what they will eat, what our military are fed, what is served in hospitals, and on an even larger scale, what the food manufacturers will be pumping out of their factories, which will then be advertised like crazy as "good for us"…
Do you remember the previous food pyramid?  The one that looked like this: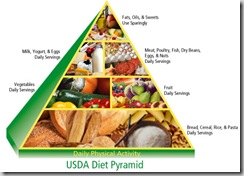 Well I've heard that this should be flipped right upside down, without the sweets part, of course.  Makes sense to me!
Watch this YouTube video with Dr. Michael Eades. He talks with Bill Riley about the problem with the current Food Guidelines.
More you might like:
1st photo, 2nd photo