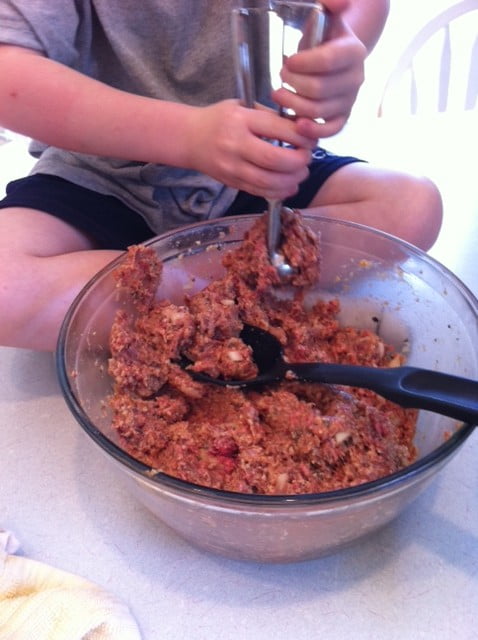 In our current times, when most people are struggling financially, one way to stretch our food budget is to use the more inexpensive cuts of grass-fed meat, such as ground beef.  Recently one of my reader friends, Erin, suggested I turn this topic into a post.  Good idea, Erin!
Ours comes with beef heart!
One note:  the ground beef we buy is a bit more expensive because we get it from our farmer with some beef heart also ground in with it.  There is NO taste difference, believe me, I'd know, and it provides extra nutrients!
First I'll share my favorite ground beef recipes, and then I'm hoping you'll share all of yours in the comments!
(Here's where to find a safe source for grass-fed meat.)
By the way, the picture above is our son helping me make meatballs. 🙂
Your turn, share your favorites!