Today my friend Jill is sharing her famous bacon cheeseburger shepherds pie recipe, which really does taste like a juicy bacon cheeseburger!  It's a nourishing comfort-food type meal that your family will go crazy over.  Here's Jill…
Shepherds pie is my go-to dinner for using up leftover mashed potatoes. It makes preparation so much faster because half the work is already done, but this dish is still yummy enough that it's worth whipping up mashed potatoes just for it.  (Note:  always make extra mashed potatoes when you're having them, so you DO have enough for this meal the next day.)
So the other night I wanted to try something a little different than my usual Shepherds Pie, like Kelly's, which I love, but variety's the very spice of life, right? Besides the leftover mashed potatoes, I had a package of bacon in the fridge, as well as some homemade ketchup that needed to be used up, and also a nice sharp white cheddar cheese. Of course that meant Bacon Cheeseburger Shepherds Pie was in our destiny…
Print
Bacon Cheeseburger Shepherd's Pie
This amount filled my 11 1/2 by 8 1/2 oval baking dish to the very top—I could have used a larger dish.
Ingredients
1 8-ounce package natural bacon (like Applegate), cut into bite sized pieces
1 medium onion, chopped or sliced (think: bacon cheeseburger with sauteed onions, yummmm)
3-4 garlic cloves, minced
Veggies: choose 1 or more from the following: 1/2 to 1 pound sliced mushrooms (if you want a bacon mushroom cheeseburger effect—I would have used mushrooms if I had them), 2 large carrots diced or cut into thin slices, and/or 1 or 2 cups frozen green beans or peas
1 pound ground beef, preferably grass-fed — if you don't have a good local source for safe, pastured meats, here's where I suggest ordering online
8 ounces (1 cup) homemade or organic ketchup (you could substitute part or all with homemade or prepared barbecue sauce)
2 Tablespoons dijon mustard
2-3 cups grated sharp cheddar cheese OR if you really want to get crazy, add to or replace it with 1/2 to 1 cup crumbled blue cheese. Blue cheese would be amazing mixed in with the mashed potatoes too, if you like it.  It's one of those things you usually either love or hate!
3-4 cups mashed potatoes (I mash mine with lots of butter, sour cream, garlic, and salt and pepper.)
Instructions
Preheat oven 375*.  In a large deep pan, fry bacon until crisp and fat is rendered. Remove bacon with a slotted spoon and place in separate bowl, leaving the fat in the pan.  In the bacon fat, saute onions and garlic (and carrots, if using) until onions are translucent and golden.  Add mushrooms, cook till they have released their liquid. Then add green beans or peas if you're using them, cooking and stirring occasionally until they are just done (if you overcook the beans will be soggy). Transfer veggies to a separate large bowl or dish.
Brown the ground beef in your pan until no longer pink, breaking up clumps as you go.  Return veggies to pan, along with 2/3 of the bacon. Stir in ketchup and dijon mustard. Taste and adjust salt and pepper to taste.
Optional: If the veggies released too much liquid and the "sauce" is watery, you can thicken it up by stirring in a slurry of 1-2 Tablespoons organic cornstarch or arrowroot starch dissolved in a little (up to about 1/4 cup) water. Heat and stir until thickened.
Pour saucy ground beef and veggie mixture into your baking dish. Top with cheese. Top cheese layer with mashed potatoes. Finally, sprinkle remaining 1/3 of the bacon on top of the mashed potatoes.  Bake at 375* uncovered for 30-40 minutes, or until everything is bubbly and mashed potatoes are beginning to turn golden.
Did you make a real food recipe?
I want to see it! Tag @KitchenKop on Instagram and hashtag it #KitchenKopRecipes OR share anything you know I'll love by tagging @KitchenKop and hashtag #KitchenKop -- see you over there!
Other posts you might like:
More main dish recipes to check out: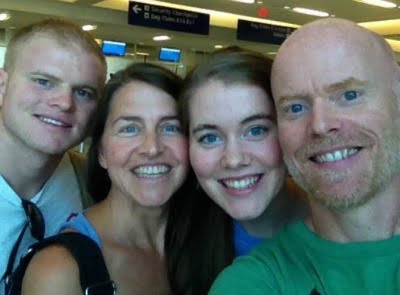 About Jill: My husband and I live in Waco, TX, along with our two awesome young adult kids (AND now in Dallas during the week while my husband attends chiropractic college). I have a small business, selling handmade personal and home care products at our farmer's market and local retail sites. I am also Kelly's blog assistant. 🙂 I am passionate about real food nutrition, natural health, local food, and I love to cook. Fortunately we have access to lots of local food via Waco's fantastic year-round farmer's market, nearby farms, and even a grocery store that sources much of its food locally.