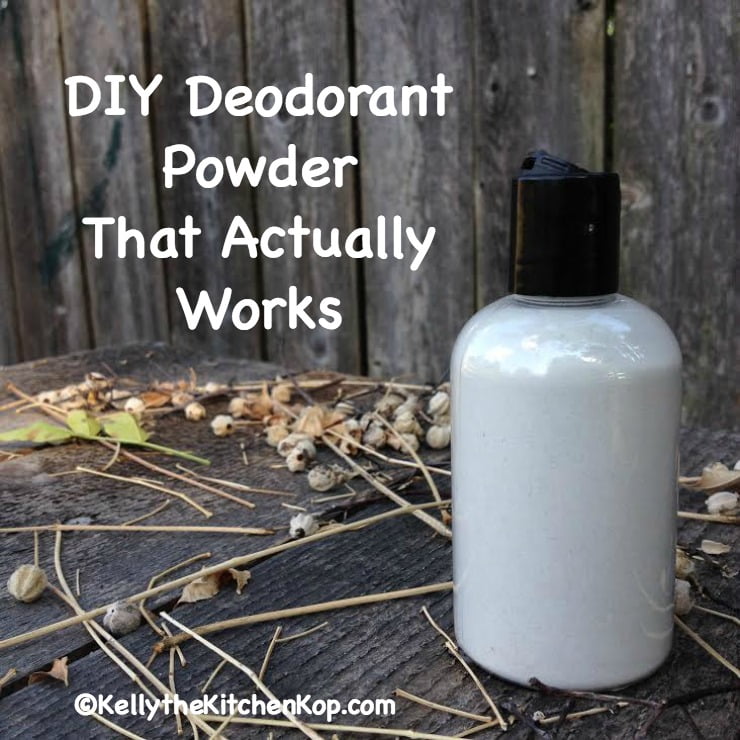 Homemade Deodorant Powder that actually WORKS…
(We've had some hot and sticky Michigan days lately so I thought you might like this recipe!  It's from my dear friend, Jill, who helps around the blog and has written super helpful posts here in the past:  See all of Jill's posts here, including How to Fight Depression and Anxiety Naturally: 20 Helpful Tips for Anxiety, Depression, and Fatigue.  Here's Jill…)
Most of Kelly's readers know about the toxic nature of commercial deodorants and antiperspirants. Not only is the practice of interfering with a natural, detoxifying bodily process (sweating) questionable, but since many substances can absorb through our skin and into our bodies, we need to rethink topical application of substances linked to cancer, alzheimers, and endocrine (hormone) dysfunction. You know, like the ingredients commonly found in over-the-counter antiperspirants and deodorants: aluminum, parabens, Triclosan, propylene glycol, and synthetic fragrances.
But if you've used natural deodorants you also probably know how ineffective most of them are.
This hilarious Portlandia natural deodorant commercial sums it up really well:
The good news is that you really can make your own deodorant that works way better and it's SO much easier than you think!
Also, you may want to check out the scary information that is coming out more and more lately about the dangers of commercial body/baby powders.  Please don't even THINK about using them on your babies!
Just want to buy a good underarm natural, safer deodorant? 
This one is the best I've ever used!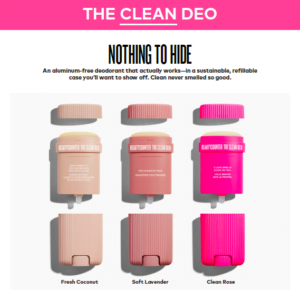 Simple and Effective 2-Ingredient Homemade Deodorant Powder for Underarms:  DIY Recipe
(You can also use it on your feet, though it's not recommended for anywhere else such as near your girlie parts — if you have candida problems/yeast infections it could encourage them because of the alkaline ph.)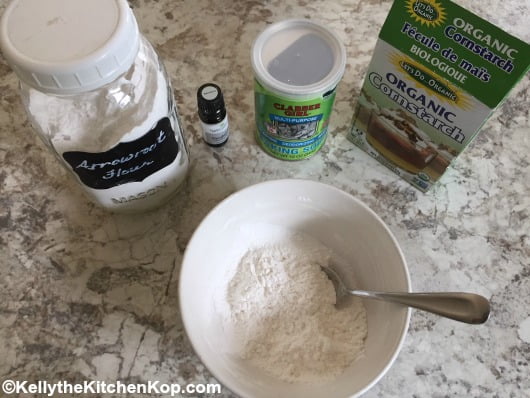 Ingredients:
Organic Cornstarch or Arrowroot Starch: 1 to 2 parts — The starch serves two functions:  1. It absorbs wetness. 2. It dilutes the alkalinity of the baking soda. Straight baking soda is too strong to apply directly to underarms, but it is incredibly effective at preventing odor.
Baking Soda: 1 part — There is a misconception that some brands of baking soda contain aluminum. It is baking powder that you need to watch out for and only buy aluminum-free versions, but baking soda is simply sodium bicarbonate and has never contained aluminum.
Bentonite Clay (optional): 1/2 part. Bentonite is often used for its detox properties, both topically (ie. as a poultice or in a detox bath) and internally (mixed with water and ingested). I honestly don't know how effective it is at detoxing in a deodorant, but since bentonite's magnetic detox properties are activated with moisture, it makes sense that as toxins are released in sweat the bentonite would "grab ahold" of heavy metals and other toxins and prevent reabsorption into the body. I have no proof of this; it's just my theory based on how bentonite behaves.
Essential Oils, optional — See list below for ideas. *
*This is Kelly jumping in here, just sharing the specific recipe that I use and love (pictured above), more as a note to myself than anything, because I LOVE Jill's recipe and use it daily!
I love using it around my bra line to keep things fresh under "the girls" on hot sticky days, lol.  This lasts me about 4-6 months, depending on how hot it is outside…

Instructions:
Stir together starch of choice, baking soda, and optional bentonite clay to combine.  Add a few drops of essential oils if you'd like and break up the clumps (where essential oil is added) with your fingers. If the scent is too strong, add more starch (1 to 2 parts) and baking soda (1 part). It's best to start with less essential oil–you can always add more. Keep in mind some essential oils have much stronger scents than others. The powder deodorant works just as well unscented, so the essential oils are mostly for fragrance/aromatherapy.
To use, shake a small amount of powder deodorant onto your hand and apply to armpits and/or feet. Just a light dusting (about a pinch worth) is all that's needed for all-day odor protection. A repurposed, clean plastic bottle like this one with a disc-style click open lid (normally used for liquids/gels) works surprisingly well as a powder shaker dispenser.
Here's a tip for transferring your deodorant powder from your mixing bowl into a bottle: With your thumb and forefinger, form a ring around the edge of the bottle neck and with your other hand spoon the deodorant powder into the bottle. It helps to set the bottle in a clean bowl first to catch any powder that spills over the edge. I have found that funnels don't work well to transfer powder into bottles.  (Note from Kelly:  using a funnel actually worked great for me — I just pounded the container a few times to help it fall through.)
If you find yourself experiencing skin irritation from this deodorant, try adding more starch to dilute the baking soda even further. Also, applying immediately after shaving could increase the chance of irritation. In my experience though, people who react to homemade solid (stick) or paste deodorants containing baking soda have no problem with a powder version. If for some reason you experience irritation and adding more starch doesn't improve the situation, you can try the recommendations in this post for adjusting your skin's pH. Another advantage to this powder deodorant, besides less chance of irritation, is that it won't stain clothing. Homemade solid deodorants usually consist of baking soda and starch suspended in an oil and wax base, which can leave oil stains on clothing if you apply too much.
* Essential oil options
Use one or choose a combination from one or more categories:
Citrus:
Herbs/flowers:
Woody/earthy:
Alternatively, try a pre-blended synergy from Plant Therapy.  There's even one formulated specifically for its deodorant qualities.
To avoid skin irritation, steer clear of:
"Hot" spice oils like cinnamon, ginger, clove, etc…
Let me know if you have any questions, and if you've tried this before which combinations do you prefer?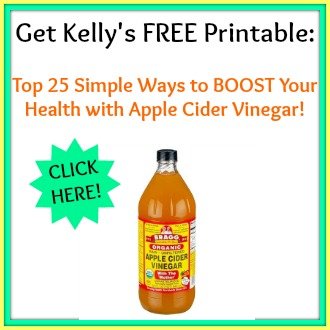 About Jill: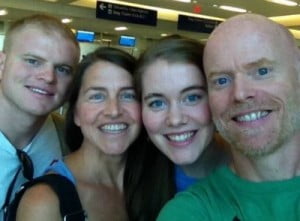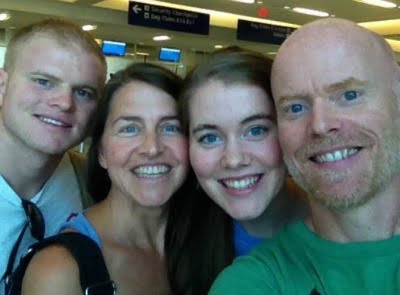 My husband and I live in Waco, Texas, along with our two awesome young adult kids. I have a small business, selling handmade personal and home care products at our farmer's market and local retail sites. I am also Kelly's blog assistant. 🙂 I am passionate about real food nutrition, natural health, local food, and I love to cook. Fortunately we have access to lots of local food via our fantastic farmer's market, nearby farms, and even a grocery store that sources much of its food locally.
More you might like: