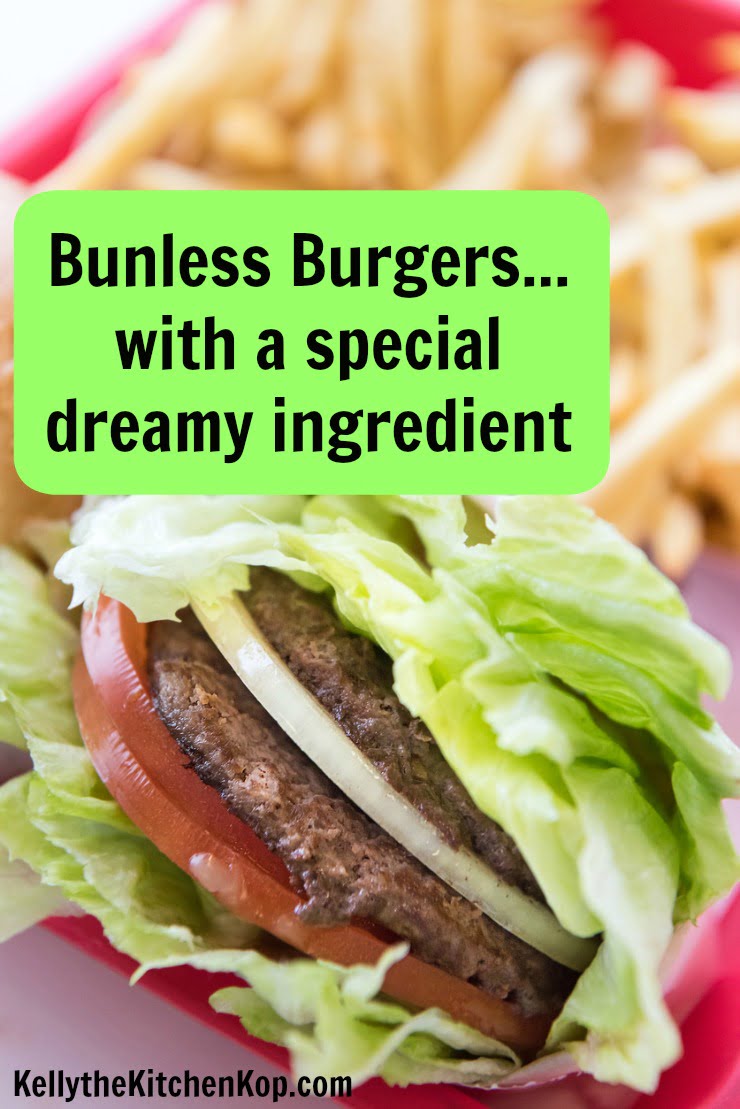 It wasn't that long ago that the thought of a bunless burger sounded as strange as not eating bread on a daily basis.  But now I like eating my burger without a bun (you'll see why when you read this recipe), and bread is a once-in-a-while thing.
It's really got to be worth it now, but only because it's not easy to keep on top of your weight once you hit menopause.  Thankfully we have no health issues around here (if you do, check out this one-month test to find out what could be causing it), so we don't always eat low-carb or paleo or grain-free, or whatever you want to call it.  I just really enjoy trying new grain-free recipes, lately from this cookbook and this one, because it helps us incorporate more delicious veggies and healthy fats into our diet.  🙂
This meal is one of my favorites because it's easy to adapt a regular dinner of burgers on the grill for the whole family to a bunless burger for me without making anything separate.
I didn't know if I should call this post "Grain-free Hamburger" or "Hamburger Salad" or "Bunless Burger Bonanza", which do you like best?  Either way, you'll love these bunless burger ideas for what to put on yours…

Bunless Burger Bonanza
The following is for one big serving.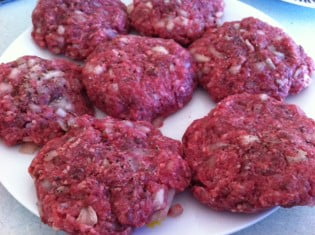 Secret Ingredient:  This truly makes the burger DREAMY…  In the meantime, in a small frying pan sauté a whole chopped onion with 4 T. butter, moving the pieces around often, until onions are nice and golden brown.  (I like them really golden brown.)  This takes less time if your heat is on the medium-high side, but don't leave them or it burns quickly.  (You never want to eat burnt food due to the formation of free-radicals which can cause cancer.)  You could also add a splash of balsamic vinegar to caramelize the onions even more, yum!  ***Even better, try this onion jam recipe!!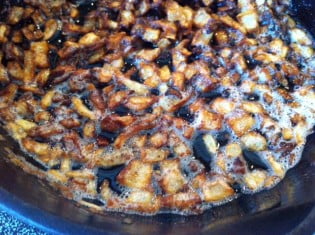 Add the following to a nice-sized salad bowl and toss together: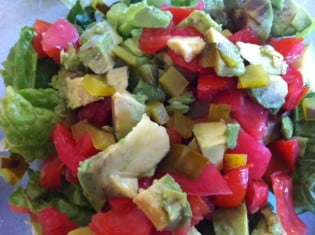 A few handfuls of romaine lettuce, torn.
Your cooked hamburger, cut into bite-sized pieces.
About half of a tomato, cut into bite-sized pieces.
One ripe avocado, chopped.
One dill pickle, chopped.
The browned onions.  This gives it such a yummy crunch!
Shredded cheddar cheese, unless you melted some on top of the burgers.
For condiments add a squirt or two of organic ketchup, a dollop of homemade mayo, and however much mustard you like, then toss together.  Also you could try this Ancho chili mayo or garlic aioli, yum.  🙂
Anything else good that I forgot?
I can't wait to hear if you love this as much as I do!
Meal Planning Help: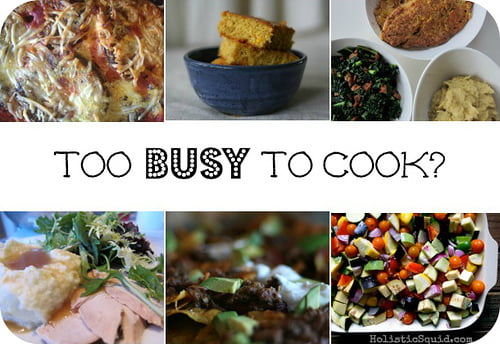 Sick of planning meals and answering the question, "What am I going to feed these people?" No matter what kind of eater you are (traditional, GF, paleo, vegetarian)… Check out these affordable interactive easy-to-use meal plans where the work is done for you.  NOW recipes also available from Nom Nom Paleo, The Paleo Mom, and Wellness Mama all in one spot!  You can read over my review here.