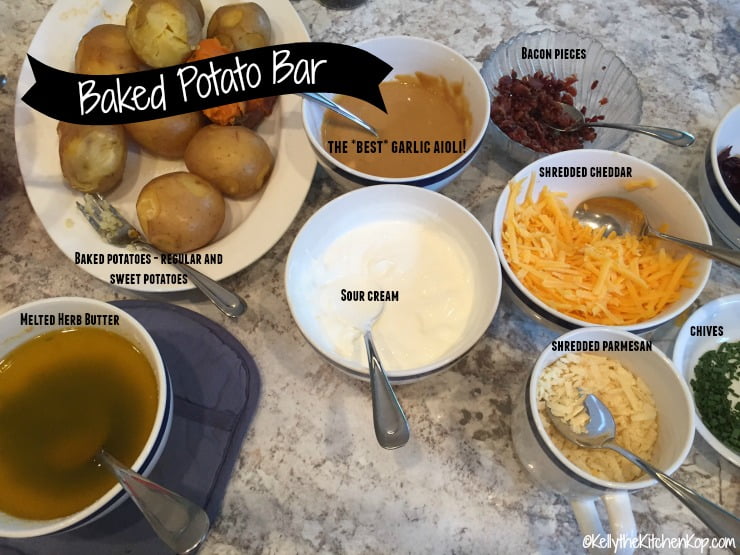 This easy and tasty baked potato bar is the perfect way to please everyone as a delicious side to any main dish you're serving.  
It's a great way to deal with picky kids or to wow your guests along with other baked potato bar options (see more below), because each person can pick just what they like on top of their potatoes.  The garlic aioli is so loaded with flavor it tastes like high-end restaurant fare, and although it's nice enough to serve to guests, we make it anytime for things like…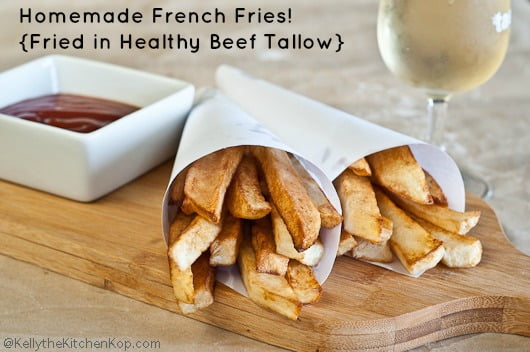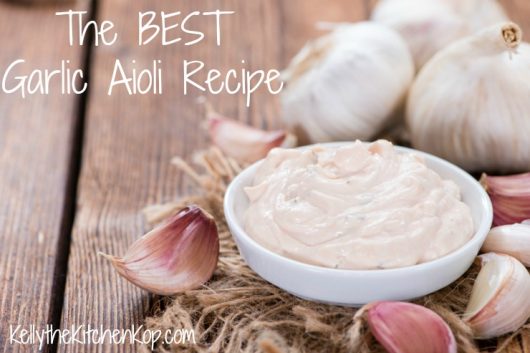 Garlic Aioli Recipe
Ingredients:
Instructions:
Make homemade mayo, but as it's blending drop in the garlic cloves to get the flavor throughout and make sure it's blended in well.  That's it!
A yummy variation (and the reason my mayo in the baked potato bar picture above is a darker color):  Instead of the lemon juice called for in the mayo recipe, use a splash of your favorite balsamic vinegar for a sweet tang to go with the tasty garlic flavor.
More baked potato bar options besides those you see in the photo above:
Note:  Have you tried making baked potatoes in your pressure cooker?  See #12 here for how to do it:  10 Best Ways to Use Your Pressure Cooker!
More posts you might like: