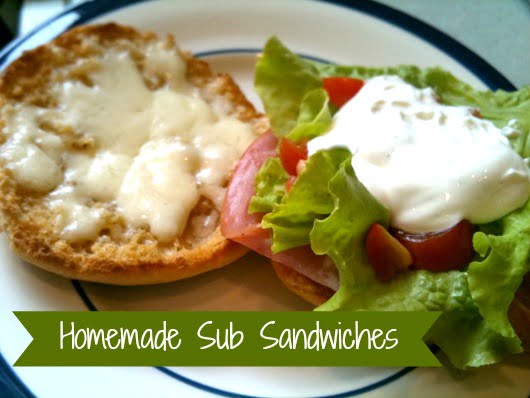 Some local pizza places have been putting out these ads lately for their sub sandwiches that look so good.  All that melted cheese and fresh meat and veggies, mmmmm.  I knew I could make homemade sub sandwiches just as good, if not better, and better for us, here at home.  They were a hit!  Kent and the kids raved like crazy, and we all know how nice that is when we nail it now and then.  Here's how I made them:
Homemade Sub Sandwiches
Make homemade buns (That link is to the recipe for my pizza crust – after the first rise, just roll the dough in your buttered hands into big balls and lay them on a buttered cookie sheet and let them rise well before baking.  Bake 15-20 minutes at 350* 'til golden brown.  You could also shape them so that they come out like hoagie-style buns (wider than a hot dog bun and a nice size for subs).  Scroll down there to find the updated recipe I added later that calls for molasses, only for this I used a bit less molasses and a little more honey.
Mix up some homemade mayo or homemade ranch dressing.
After the buns have cooled a bit, slice them in half (I use a steak knife, but any serrated knife would work).
Spread with soft butter and broil 'til they're a little crispy and just starting to get golden.  Watch them close or they can burn fast.
Use whatever cheese you'd like, I had cheddar and Monterey Jack, so I used some of each.  Broil until melted.  Again, keep a close eye on them.
Make your sandwich with whatever meat you have.  I had some sliced ham from our farmer, you could also use leftover chicken, turkey or roast beef.  (See my post on lunch meats: Are all Dietz and Watson or Boars Head Lunch Meats Natural?)
Add your favorite condiments, tomatoes, lettuce, pickles, cucumber, avocado, or whatever you like.  (Do you like anything on your subs that I forgot?)
Let me know what you think!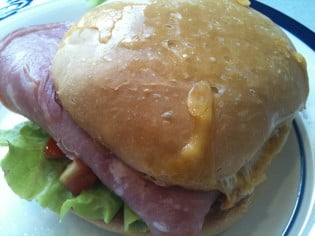 Meal Planning Help!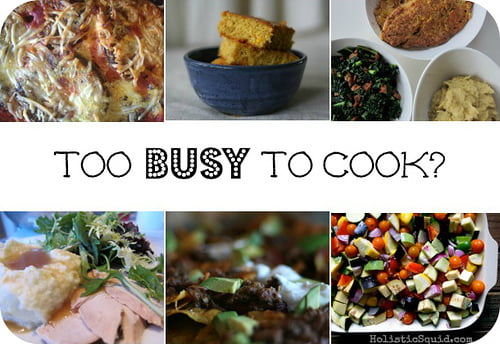 Sick of planning meals and answering the question, "What am I going to feed these people?" No matter what kind of eater you are (traditional, GF, paleo, vegetarian)… Check out these affordable interactive easy-to-use meal plans where the work is done for you.  NOW recipes also available from Nom Nom Paleo, The Paleo Mom, and Wellness Mama all in one spot!  You can read over my review here.