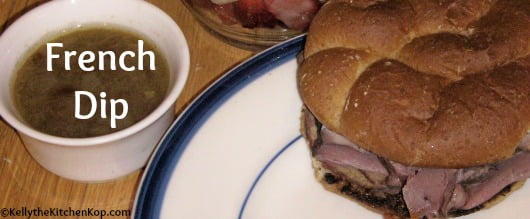 Here's my newest favorite recipe for getting more bone broth into our diets:
FRENCH DIP W/ FRENCH ONION AU JUS
When it's almost done, begin making the sandwiches:
Make your own homemade buns, or if you don't have some ready, do what we did and at least grab some from the store that are 100% whole wheat, and without high fructose corn syrup or trans fats.
We also got some slivered roast beef that has no preservatives or other junk in it, or use your own roast beef
Butter (liberally) the insides of the buns, and heat them in a pan until crispy and golden, arrange your roast beef, then slice in two so they are easy to dip.
Serve the French Onion Soup (a.k.a. au jus for French Dip) in smaller serving bowls for dipping.
Obviously, the kids liked it, because anytime you have a "dipper", the world is a happy place.  Of course we had to have ketchup alongside, too, or our 3 year old may have had a total meltdown.  He also dipped his apple in ketchup and wasn't happy with me when he offered me a bite and I decided to pass.

Meal Planning Help!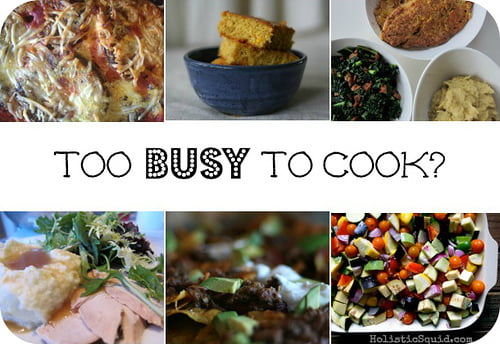 Sick of planning meals and answering the question, "What am I going to feed these people?" No matter what kind of eater you are (traditional, GF, paleo, vegetarian)… Check out these affordable interactive easy-to-use meal plans where the work is done for you.  NOW recipes also available from Nom Nom Paleo, The Paleo Mom, and Wellness Mama all in one spot!  You can read over my review here.