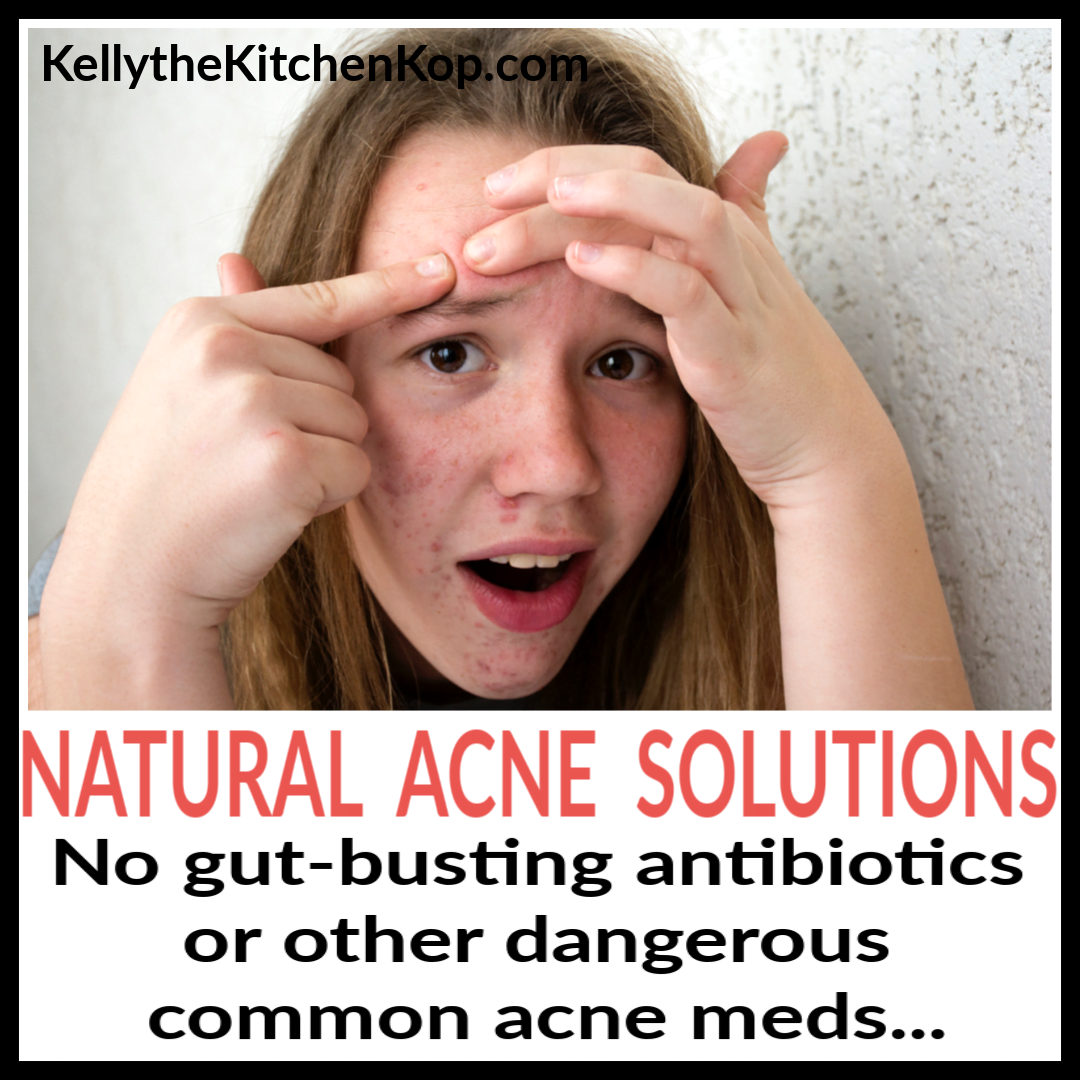 Is Treating Acne with Diet Possible?!
Thank you to Jill, from Real Food Forager, who has written a guest post today on a topic that I know many of you are wondering about.  
First a note from me, Kelly:  
Remember I'm not a doctor or anywhere close, this is just what I would do, after tons of research, if we were dealing with acne here.
Did you know that for acne, docs will put you on any of the following…
Besides the info below from Jill on treating acne with changes in the diet, here's what else I recommend… (Especially for kids who just may not be willing to clean up their diet, as frustrating as that is.)
This acne spot treatment is a MUST for keeping on-hand for random blemishes that show up.  (Any skincare and makeup at that link is SO much safer than what you'll find at the store and much better for you.  Also here's their all-over acne treatment to clear existing blemishes and prevent future breakouts and the matte toner to control excess oil and minimize the appearance of pores.)
Also, check out this post with newer info I just learned about a drug normally used for acne, I found a safer option!
Along with the below diet suggestions, I'd also suggest you get this homeopathic acne combo remedy for more support and healing longterm.  (It's the best price at that link, but if you don't see it there it may be out of stock, if so you can get it here.)  Another homeopathy option for deeper healing, suggested by Joette (my favorite homeopath), is this:  Hepar sulphuris calcareum 200C taken at the same time as Arsenicum album 200C — one dose every other day.  Read more about how to take homeopathic remedies here.
Cod liver oil is an anti-inflammatory, and good to be on daily anyway just for overall health and for anyone who struggles with moodiness or anxiety.  (Get a discount at that link with the code:  KOP.)
Also good topically is this witch hazel, this is good for calming inflammation and soothing sensitive skin.
Be SURE to watch the video here about the importance of this probiotic for healing your gut and clearing up acne — Stop Acne Outbreaks with NO Side Effects:
Note that the dose is one daily, but you may need to slowly work up to 2/day or more for a while until your skin clears.
Here's Jill with more on the best diet to help clear up acne…
Conventional medicine does not address the common-sense knowledge that diet can affect acne, in spite of current published research showing just that.
The usual and customary comment from a medical doctor about acne, is that "…there is no scientific evidence that diet plays a role…"  That answer, coming from a health care professional with "expertise," leads to the inevitable prescription for topical  medicines, or the stronger Accutane or antibiotics.
All of these treatments are dangerous.
Accutane has many side effects including depression, suicidal thoughts, inflammatory bowel disease, birth defects if given to a pregnant woman, to mention just a few. In fact, it is so dangerous to pregnancy and the fetus, there has recently been a new protocol introduced in order to make sure pregnant women do not use the drug. Is it a good idea to give a teenager, whose self esteem may be a bit fragile to begin with (especially if he or she has acne) a drug that may cause depression or suicidal thoughts? The other medical alternative, antibiotics, are just as dangerous. As a clinician, I have met quite a few people who have told me they thought their inflammatory bowel disease (Crohn's/colitis) was caused by the antibiotics they were given for years as a teenager to treat acne. Taking antibiotics kills not only the bad bacteria, but also the good bacteria in the bowel. In taking these medications chronically, the flora in the bowel becomes unbalanced and this opens the door to overgrowth of pathogens including bacteria, fungi, viruses and yeast (Candida), that come with their own host of problems. In my opinion, neither treatment is a good option.
In the Natural Health world, acne is known as "diabetes of the skin". 
Insulin and IGF-1 (insulin-like growth factor) is released when simple sugars and carbohydrates are eaten.  Elevated insulin levels (as in diabetes) lead to an excess of male hormones, which cause pores in the skin to secrete sebum, a greasy substance that attracts acne-promoting bacteria (propionibacterium acne). Additionally, IGF-1 promotes the multiplication of skin cells known as keratinocytes, a process associated with acne. Scientific studies have shown a link between insulin and IGF-1 and acne. Furthermore, it has been found that when IGF-1 is used to treat certain illnesses, this increases male hormones, and this increases the incidence of acne. Clearly, there is a link between levels of insulin, IGF-1 and acne.
A diet high in refined carbohydrates and sugars causes chronically elevated levels of insulin and IGF-1.
Not only is this bad for general health and emotional well being and increases the risk of diabetes, it is bad for the skin. The skin is the largest organ in the body. When the diet is full of junk foods with chemical additives, which most refined carbohydrate products have, the body has to find ways to detoxify and remove the enormous amount of waste products that accumulate. The skin is a major outlet, as it has the greatest surface area. The skin reflects the health of the gut. If the mucous membrane lining of the intestinal tract (the gut) is not completely healthy (as may occur when the diet is full of unnatural chemicals and sugars that feed pathogenic bacteria) there is a greater incidence of many health problems, including acne.
Not surprisingly, acne is a disease of western civilization. 
Studies have shown that the condition is virtually nonexistent in traditional societies, where refined carbohydrates and sugar are rarely eaten. For instance, one study that looked at acne cases in the islanders of Papua New Guinea and the hunter-gatherers of Paraguay, found no cases of acne in either group. The findings, make a strong case for the significant role of environmental factors, such as diet, in the incidence of acne. I'm sure that if Dr. Weston A. Price  (a dentist who traveled the world in the 1930′s studying and documenting traditional cultures and in particular their excellent health and excellent teeth) had been a dermatologist, and had looked at the skin of the traditional cultures he studied, he would have found acne to be non-existent in the cultures that were not exposed to "…the displacing foods of modern commerce…", i.e. all the processed foods available. In those days there were five processed foods; canned vegetables, vegetable oils, condensed milk, refined four and refined sugar. Compare that to what we have today –  go into a supermarket and try to find the real food!
For teens, the solution is to cut back on or cut out entirely, simple refined sugars and carbohydrate/grain products.
This means bakery, cereals and packaged products as well as corn since it is a grain. With the epidemic levels of gluten intolerance and celiac disease in our society today, this solution is much more appropriate for enhancing health than offering dangerous drugs. But the diet should be cleaned up in other ways as well. Adding probiotic foods and probiotic supplements are also indicated to restore the beneficial micro flora to the gut. Moreover, eating the correct fats (and avoiding oxidized vegetable oils and trans fats) is also necessary for this condition. Additionally, gradually switching over to a real foods diet is important if you want to solve this problem through natural methods.
By the way, if you want to know more about the keto diet (which is just a very low-carb/no-grain diet), get 150 yummy keto
recipes in a FREE cookbook, Bacon & Butter
 when you 
click here to sign up for my newsletter
.  (Just pay shipping.)
While changing the diet may be difficult for a teenager, it must be even worse suffering with a face full of acne.
With support from parents, teens can change their eating habits for the better.  Let us know if you've had good success curing acne with diet!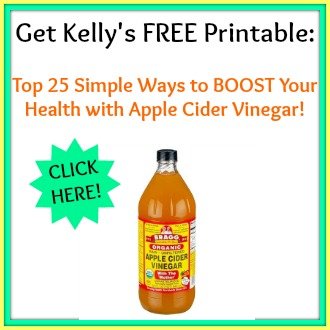 More you might like: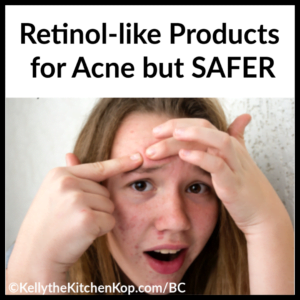 ———————————————-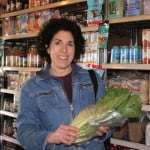 Dr. Jill Tieman is a Clinical Nutritionist and Chiropractor practicing in Suffolk County, New York. She specializes in SCD (Specific Carbohydrate Diet) and GAPS (Gut and Psychology Syndrome). She is also the co-Chapter Leader of the Great South Bay Chapter of the Weston Price Foundation. As a supporter of WAPF, she is enthusiastic about teaching people how to use real, wholesome foods to reinvigorate their health.
At the 2010 WAPF Conference, she heard the social media bloggers' panel and was inspired to use this great platform to spread the word about traditional food. She realized that blogging is an efficient way to reach many people who are interested in improving their health. She created her own real food blog, found at www.realfoodforager.com.