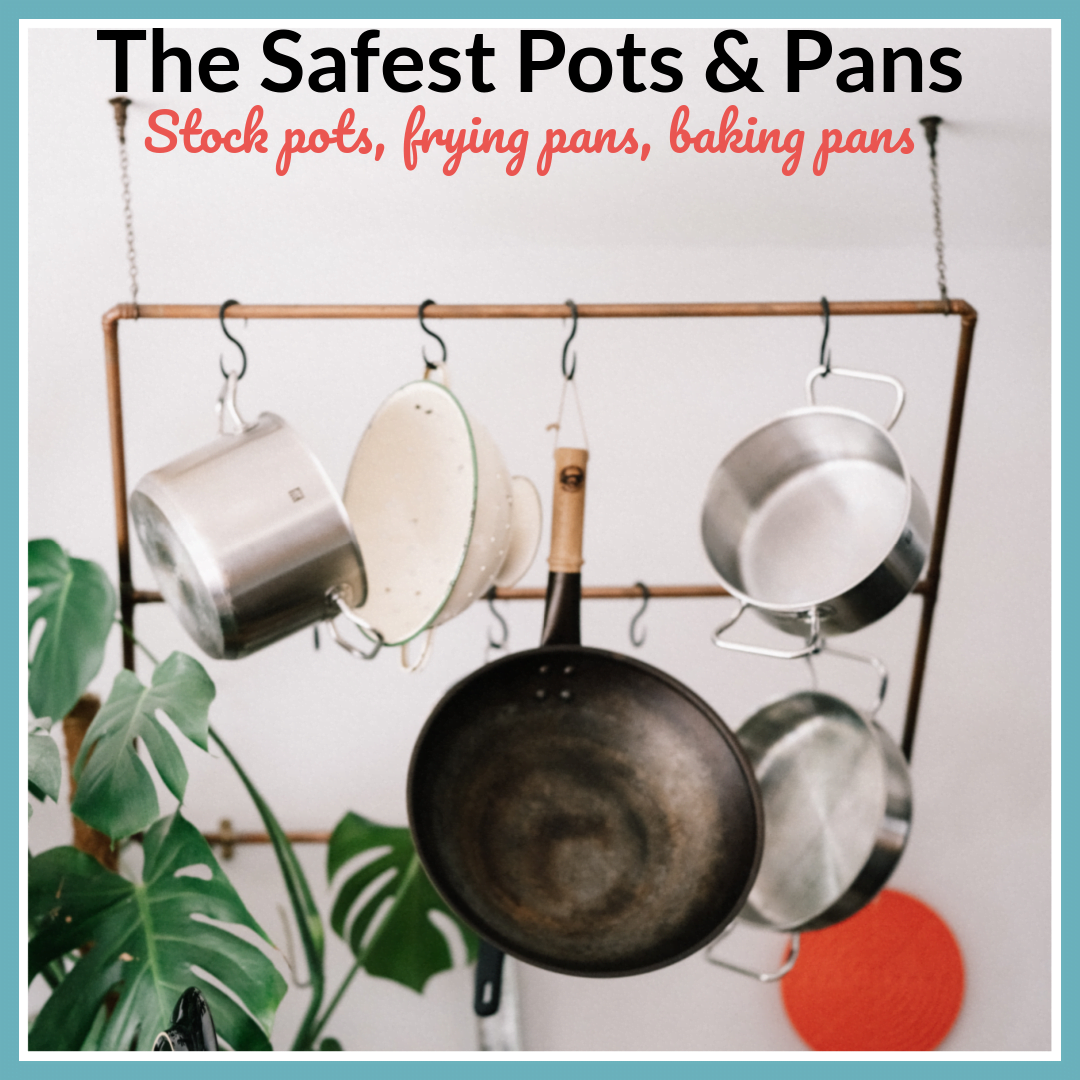 What are the Safest Pots and Pans?
When I first had my "food conversion" I went nuts in my kitchen, and one of the things I did was throw out all my Teflon or aluminum baking pans.  I replaced them with stainless steel and cast iron pans for stovetop, and for baking either glass or stainless–because when looking for the safest pots and pans, that's all I knew about at the time.  But now there are a few more options too!
Safest pots and pans for baking:
These are all affordable and good quality too…
I've had these stainless steel and glass pans for several years now.  They clean up easily and literally show no signs of wear.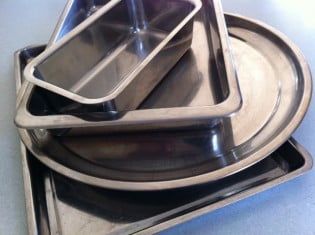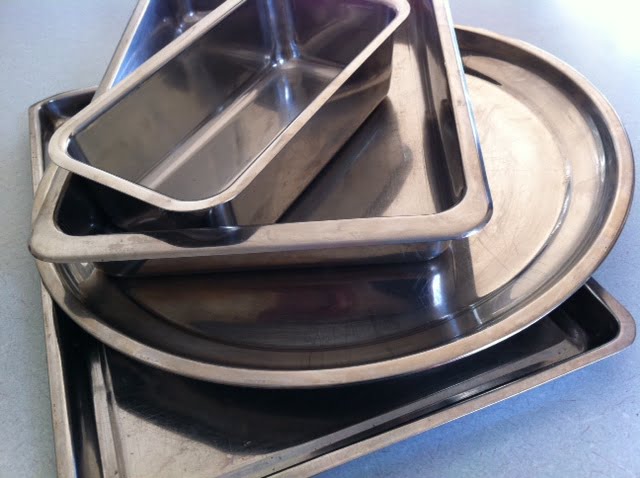 Safest pots and pans for cooking:
Before I tell you what pans I use for stovetop, first I'll tell you what I use when I need something bigger than a pan on the stove:
My very favorite is this huge stainless steel electric pan that I've replaced my nasty Teflon skillet with (read more about it here).  You can get SO much in here at once!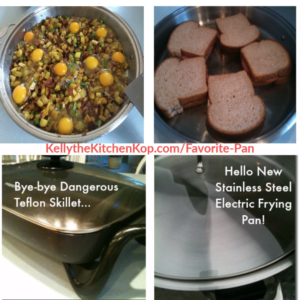 When I'm cooking right on my stovetop though, I'll use either…
Don't forget the slow cooker / crockpot and pressure cooker!
I still use my crockpot at least weekly.
I also often use my multi-use pressure cooker for fast meals or even for slow cooking–because you can saute vegetables first or brown your meat, and then add your other ingredients and set it to go a few hours until it's time to eat.  Yay for not dirtying a bunch of pans!
This is my next "dream-buy":
Kent doesn't think we have room on the deck for this from my "dream list"!  But everyone says that once you have it, you don't even want to use your gas grill much anymore!!!
I hope all of that is helpful, if you have any questions about the safest pots and pans for cooking and baking, just comment below.  
Here are more posts you might like: