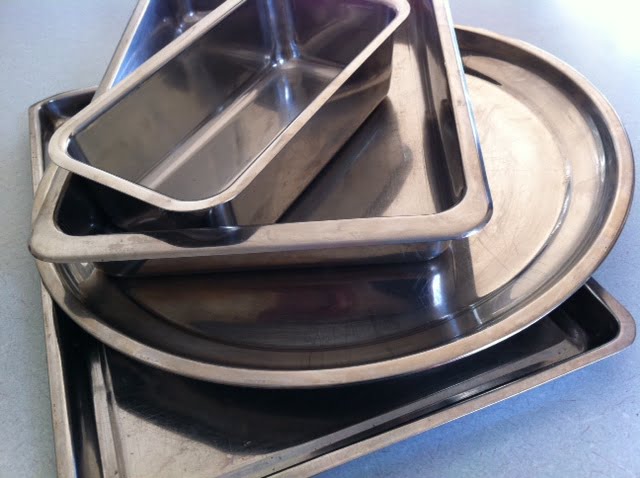 What are the Safest Pans for Baking?
When I first had my "food conversion", I went nuts in my kitchen, and one of the things I did was throw out all my Teflon or aluminum baking pans and replaced them with stainless steel or glass baking pans, because those truly are the safest pans for baking!
Here you can find great deals on Stainless Steel Bakeware
 or glass bakeware.  It's all affordable and good quality too…
I've had these stainless steel and glass pans for over 4 years now.  They clean up easily and literally show no signs of wear.
What are the Safest Pans for Stovetop?
Before I tell you what pans I use for stovetop, first I'll tell you what I use when I need something bigger than a pan on the stove:
My very favorite is this huge stainless steel electric pan that I've replaced my nasty Teflon skillet with (read more about it here).  You can get SO much in here at once!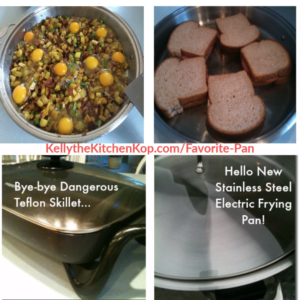 When I'm cooking right on my stovetop though, I'll use either…
I hope that's helpful!
Here are more posts you might like: