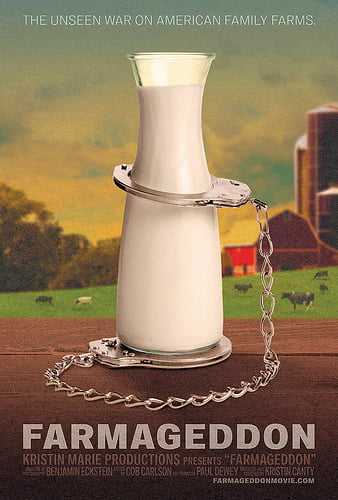 It's time to put up an index post for the various food films I've come across or written about…
Real Food movie trailers & posts:
Fat Head – possibly my favorite of them all, because of its clear explanation of the saturated fat myth.
Julie & Julia – SUCH a cute movie!
Food, Inc. – read what I thought about the movie.  (The trailer gives me chills every time.)  Also, see this post the Truth about Food, Inc. – an interesting interview with Michael Pollan & the film maker.  One more – Jeanmarie wrote a great Food, Inc. movie review!
Food Fight – starring Michael Pollan & Alice Waters, so you know it's good.
King Corn – is corn making us fat?
Food Matters – a powerful movie that will make you think!
The Meatrix movies – short films with a huge message.
The Future of Food – this movie will make you angry.
Fresh – an updated post.
See the french fry experiment from Supersize me on YouTube. Gross!
Note: I highly recommend the movie, "Supersize Me", but BEWARE, there are two different versions: PG-13 and the PG/family friendly version!
Read about a few good ones that I missed in the comments below!!!
If you've seen any of these, let us know what you thought!