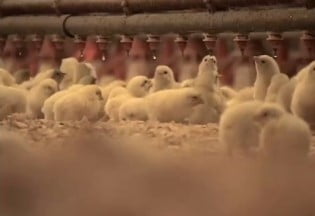 How many of you have heard about all of the problems with organic and sustainable farming practices, and that it just isn't possible to keep it going long term?  That it's too difficult, and too costly?
"There is no reason for a confinement house in the country, in the world, ANYWHERE!  Know your farmer, and just completely opt out of the system."
Joel Salatin and his books offer so much hope!  This one looks good:  You Can Farm: The Entrepreneur's Guide to Start & Succeed in a Farming Enterprise
.  I hope more of you become farmers and part of the solution, because we all need you!
Watch the American Meat film trailer below and share your thoughts!
Opt out in more ways by buying from sponsors on my resources page who are doing things the right way.
Learn more about American Meat