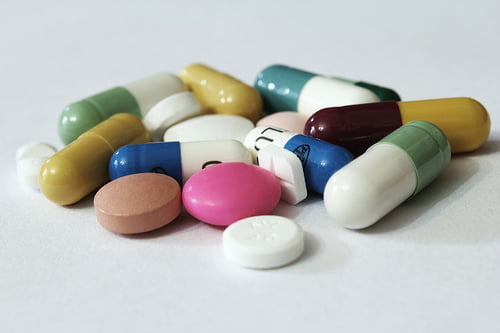 Are you sick of hearing the LIE about statin risks, cholesterol dangers, saturated fats, and the like?
Today I wanted to share with you a "Caustic Commentary" from the Spring 2012 issue of Wise Traditions, a quarterly journal put out by the Weston A. Price Foundation.  This blurb was particularly caustic for me because several of my loved ones are diabetic and on statin drugs, and I'm not sure which came first for them…
Doctors in the U.S. write over two hundred fifty million prescriptions for cholesterol-lowering statin drugs per year, despite the long list of side effects these drugs cause: memory loss, cognitive decline, Parkinson's disease, muscle wasting, back pain, heart failure, weakness and fatigue. Now another can be added to the list: diabetes. A study published in the Archives of Internal Medicine that looked at data gleaned from the Women's Health Initiative, found a nearly 50 percent increase in diabetes among longtime statin users. A 2011 analysis in the Journal of the American Medical Association and a 2010 analysis in The Lancet also found a higher risk of diabetes among those taking cholesterol-lowering drugs. Doctors may be hemming and hawing, but they continue to prescribe these dangerous drugs. "I don't think there's any debate remaining, particularly in the higher doses, about whether statins slightly increase the risk of developing diabetes," says cardiologist Steven Nissen of the Cleveland Clinic. Yet he notes that statins are "among the best drugs we've got." Even a spokesperson for the American Diabetes Association (ADA) urges the continuation of statins. "Every medication has risks and benefits," says Vivian Fonseca, president of the ADA, "but you don't want people to have heart attacks because they are so worried about getting diabetes."
They're still pushing the LIE: 
The lipid hypothesis is a scam (the theory that saturated fats and cholesterol cause heart disease), yet that's the drug protocol millions of people are put on day after day.
Read more about saturated fats and cholesterol and watch this video:
Hypercholesterolemia is the health issue of the 21st century. It is actually an invented disease, a "problem" that emerged when health professionals learned how to measure cholesterol levels in the blood. High cholesterol exhibits no outward signs–unlike other conditions of the blood, such as diabetes or anemia, diseases that manifest telltale symptoms like thirst or weakness–hypercholesterolemia requires the services of a physician to detect its presence. Many people who feel perfectly healthy suffer from high cholesterol–in fact, feeling good is actually a symptom of high cholesterol!
Doctors who treat this new disease must first convince their patients that they are sick and need to take one or more expensive drugs for the rest of their lives, drugs that require regular checkups and blood tests. But such doctors do not work in a vacuum–their efforts to convert healthy people into patients are bolstered by the full weight of the US government, the media and the medical establishment, agencies that have worked in concert to disseminate the cholesterol dogma and convince the population that high cholesterol is the forerunner of heart disease and possibly other diseases as well.  (Source)
"Just give me a pill so I can keep eating the foods I love!"
Do most people even question their doctors about these drugs?  Nope.  They want the magic pill so they don't have to change their eating habits.  The ironic thing, though, is that eating better, aside from what their docs are telling them, means eating Real Food, which tastes SO good!  Butter anyone?  Chicken dinner with REAL gravy?  Homemade ice cream?!  Deep fried onion rings?  It's not like eating this way is a hardship!
"But boxed foods/fast food is so convenient." 
So are a lot of real foods, too!  Check out my list of simple fast food meals to make at home.
Here's another video where you'll hear an MIT scientist explain why Statin drugs (for cholesterol-lowering) are so dangerous, and why they contribute to the very problem they are "supposed" to prevent.
"Statin Drugs Are Poisons That Cause Heart Disease":
What about you?  How difficult was it for you to get over the low-fat lie?  Are you still not convinced that saturated fats are actually good for us?
More you might like:
More cholesterol posts: