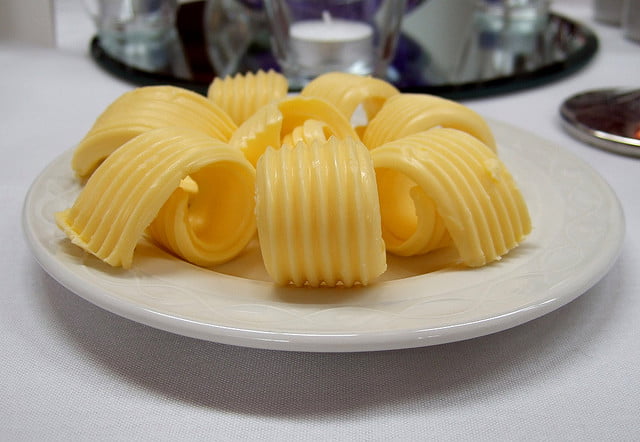 Wow, I got a great response to this post:
"How Difficult Was it for You to Give Up the Low Fat Mentality?"
Instead of cutting and pasting all 28 comments (so far anyway), go to the comment section there for some very interesting stories.  Thank you everyone for sharing your thoughts!
MORE RESPONSES VIA EMAIL: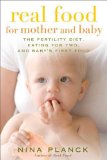 "Eating more fat was the scariest thing I had to do on the road to sensible omnivory. Eating more meat and eggs was easy by comparison. If I had swallowed any message whole, it was that low-fat is better and no-fat might be better yet! After all, you can live, be active, even gain weight eating protein or starches. But you are sure to gain weight on fat. Or so we were told. In fact I was 25 pounds heavier on a low-fat diet. And missing all kinds of nutrients. Here's a message for 'good' eaters: getting ALL your fat from olive oil – as I did – leaves you lacking many important nutrients, including certain fatty acids, both saturated and polyunsaturated, and several important vitamins."
Ann Marie, a.k.a. Cheeseslave:
"To be honest, I never ate a low-fat diet. The only thing I changed was switching from 2% milk to whole milk. Everything else is the same. I've always been the type of person to eat tons of butter and cream. When I ate a bagel, I'd always put a huge mess of cream cheese on it.
When I was younger, my favorite snack was pizza with ice cream on top. And I always put lots of melted butter on my popcorn. My favorite breakfast has always been Eggs Benedict. If I was ordering a sandwich, I'd always order it on a croissant if it was available.
Part of this, I think, is because I am first and foremost a foodie. Most foodies I know never fell for the low-fat charade. We just kept on, eating our eggs and cream and butter, because it tasted better. And I think this is why, when, at the age of 38, I was finally ready to get pregnant, it happened without even trying."
Karen Lubbers (she owns the farm where we get our raw milk):
"Interesting question–made me think.  I never fully embraced the low-fat approach.  We always ate real butter and we continued to eat beef and pork because we liked it.  I couldn't stand the taste of skim milk.  I guess I was a fat eater battling guilt, so it was pretty easy for me to give up the low-fat crap.  I was raised on a farm so I knew what real food tasted like."
"Actually, I never had the low-fat mentality.  I'm just not wired that way.  Good enough for Grandpa, good enough for me.  I never drank diet pop (don't drink pop at all now), don't want anything to do with light beer, and can't stand the flavor of any low-fat product.  Why bother eating something that doesn't taste good?  Remember, it took your absolute insistence on 2% milk, just after we were married, to get me to switch from whole milk.  Hah.  Not so mighty now, aayyy, Kitchen Kop?"
"I remember hearing about Atkins when I was in college an thought it was a bunch of nonsense.  Give up carbs for all that fat?  What a bunch of hooey!  But I was merely parroting what I'd heard repeated in the news and such and on the surface it made sense…"eat less fat, don't get fat."  When you've been hearing the same message over and over for 20 years, it's pretty easy to dismiss anything that is so unorthodox.  Perhaps even harder was getting past the information that was drummed into us about saturated fat.
When I ventured onto the CrossFit forums and actually started reading people talk about physiology and the hormonal workings of the body though, it seemed that fat wasn't so bad and carbs weren't so good.  And since I was moving out on my own, I decided that the best way to see what was up was to give it a try myself.  First, I went Zone, which is still 40% carbs, and felt great.  Later, I went Paleo and found that there was virtually no way to get 40% of my calories from carbs with Paleo options.
During this time, I immersed myself in understanding the workings of the body, an adventure that's still far from complete.  I found that fat is far less dangerous than carbs, specifically processed carbs.  I don't think there's any real danger in fruit, vegetables, squashes, and sweet potatoes.
It has taken a good 8 or 9 years to undo the teachings of my first 20 or so."
"I'd say that on the surface at first it was easy – after all, getting to eat fat was a great treat, and it seemed unbelievable!  But a little below the surface, and as time went on, those biases and food insecurities remained.  I had to relearn how to eat, avoiding processed "low fat" and "non fat" faux foods, and retraining myself not to feel bad about it.  I also really had to focus on eating well, meaning learning to eat (and enjoy) seasonal vegetables and fruits that would have previously been something I'd avoid in favor of packaged foods.  As you know, my approach has everything to do with moderation, so that was another challenge…now that the fat-eating floodgates were open, I had to really work to keep it reigned in, but over time it has become much more natural."
"I never fell for it in the first place – I have always been a rebel!"
If you didn't share your thoughts at the last post, feel free to do so now – how difficult was it for YOU to give up the "low-fat mentality"?  Or have you yet?