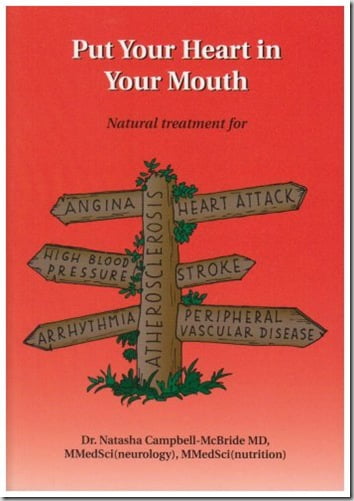 My brother-in-law, Mike, went in recently for his follow-up appointment with the heart specialist after his heart scare a few weeks ago.  Of course the doctor asked all about the diet and lifestyle that led to his new heart disease diagnosis, and they talked about how to eat a healthier whole foods diet, about getting regular exercise, and lowering stress to prevent further heart damage…
NOT!
Now here's what he really said…
"How are you tolerating the new medicines I sent you home with?" (Pick your jaw up off the floor, there's more.)
Mike said he brought up all the Mountain Dew he drank (past tense thankfully!) and how the high fructose corn syrup had really messed up his triglycerides.  The doctor's response?  "Are you diabetic?" Mike said no.  "Are you taking your Zocor?" Mike told him no because he'd experienced fatigue and muscle soreness.  "Try taking one every other day."
That's it.  Nothing about improving his diet.  Not even the politically correct advice that you would expect, like getting more exercise or lowering stress.  Am I freaking out over nothing, or does all this sound absolutely CRAZY to anyone else?
Thankfully, Mike knows better, and he's been eager to learn more about how to take better care of himself and how to nourish his body with foods that will heal.  He was surprised, too, at all that his doc didn't say to him.  He at least expected to hear the low-fat spiel, but he didn't even get that.
I refuse to feel discouraged!
All of us together can continue to chip away at the pathetic mentality that says to take a pill for everything that ails you, and then continue on with life as usual.
This book will help..
I can't wait to read this book:  Put your heart in your mouth by Dr. Natasha Campbell-McBride.
ANYONE with heart disease (or not) should read it.  If you have read it (or other good books on this topic), please feel free to comment with a mini-review!
Be sure to read through the great comments at the first post about Mike's heart scare.  (Some good website suggestions are there for you to research more, too.)
Scroll down at this post about healthy fats to find info on cholesterol and statins/cholesterol medications.