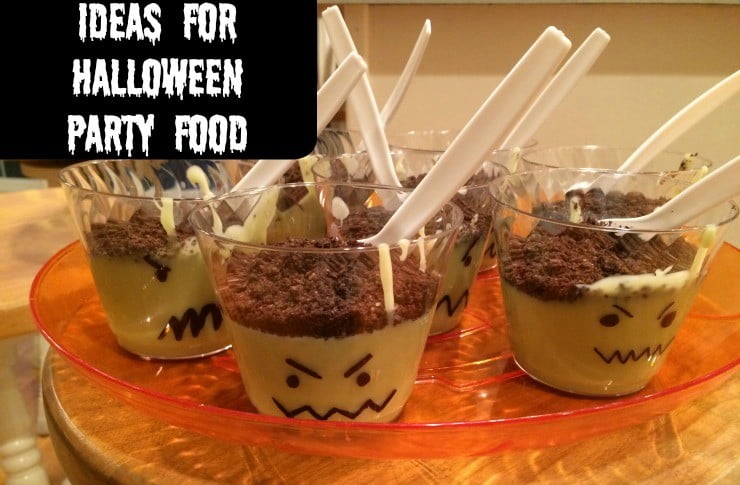 Last year Halloween was on a Friday, so in our house that means:  throw a party!  Since it's on a Saturday this year we're doing it again, only this time (since things have changed around our house recently) we're just doing appetizers instead of dinner first and snacks later.  Either way, I thought I'd show you some of the fun food we had here last year to give you a few ideas for Halloween party food you could try!
(***First, does anyone need ideas for what to give out instead of candy for Halloween?  10 Ideas + Party Bag Stuffers)
Ideas for Halloween Party Food
Frankenstein pudding cups
So first I'll tell you about the Frankenstein pudding cups pictured above.  I started out by searching online and found lots of cute ideas, but needed to find one that I could adapt to real food, of course!  So here's how I did it…
I made my homemade vanilla pudding, only I used regular organic sugar, instead of organic palm sugar, so it wouldn't turn out brownish.  I used a permanent marker to draw faces on clear plastic cups (this is a fun job for the kids to do), and spooned some pudding into each cup.  Then we crushed up organic oreos, and sprinkled some into each cup for "hair".
However, making the pudding green is where it got tricky…  I did something BAD!
I had organic food coloring and put a little in a test cup of pudding.  It turned brown, and we had company coming over!!!  So I had to use a teeny amount of the ROTTEN chemical crap food coloring (which I had around here for crafts) — that's why it's just a light green in the picture, not the bright green you see in the online search above.  Light green was close enough for me, and I was already sick over the fact that I used ANY.
HELP!
Does anyone know a better way to color pudding green that I could try???  Otherwise I won't be making them for this year's party, obviously.  Or maybe Frank could just be less spooky and have a white face…
Veggies and Dip with an adorable "bowl" made from a red pepper, parsley, and vegetables
Isn't this so cute?  My friend, Mary Jo, made this one: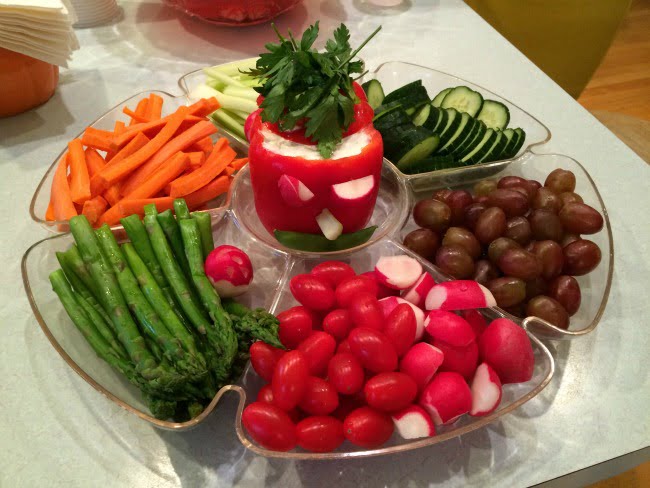 Another cute veggies & dip idea: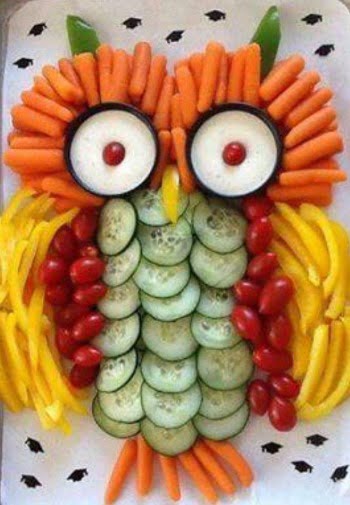 Mexican "Pumpkin" Dip
Our friends, Jim & Maureen, brought a cute Mexican dip.  You can use any variation of this layered taco dip recipe, sprinkle cheese on top, and use black beans and green onions to decorate.  🙂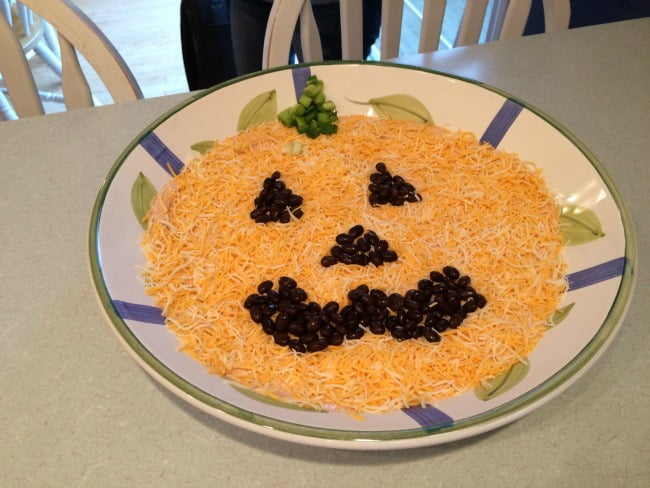 "Eyeball Punch"
For this one just use your favorite soda (try kefir soda!  Or find a more "natural" kind without high fructose corn syrup, preservatives, and all the other junk), maybe add some organic juice, and for the floating eyeballs, use a can of lychees (it's a fruit I had never heard of!) with blueberries inside.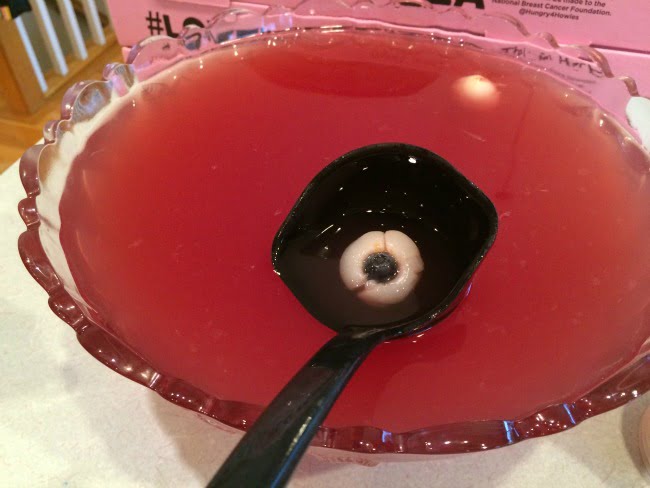 "GUTS"
This hot dog appetizer recipe, made with grass-fed hot dogs, tastes good AND is a little gross looking, perfect!  🙂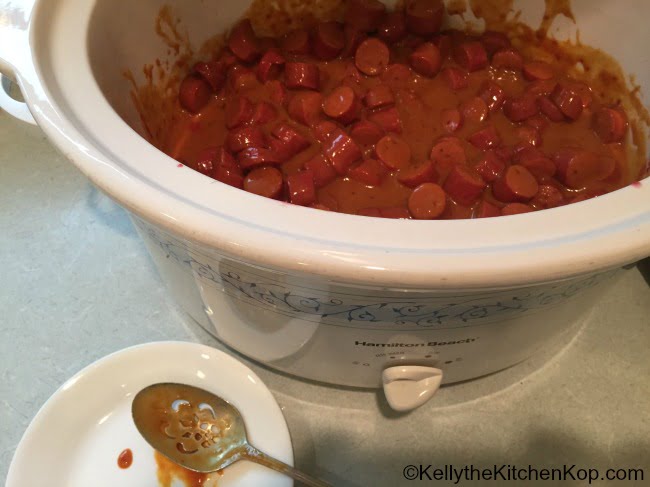 Misc. Ideas
I also served some miscellaneous extra snack foods:
Share YOUR favorite ideas for Halloween party food in the comments!
MORE ideas for Halloween party food and other Halloween fun!