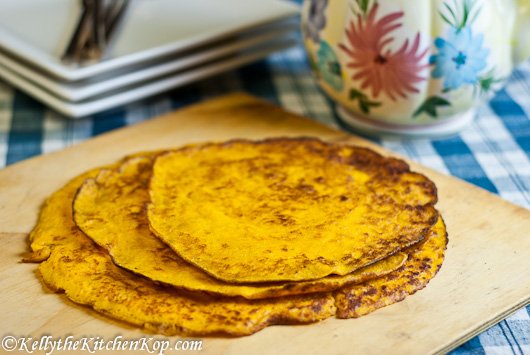 I love new recipes, and since so many are looking for grain-free, gluten-free foods these days, these pancakes will hit the spot.  It all started with this recipe from Katie on how to get more vegetables into your kids, only I adapted it of course, because I can't help it!
I knew I had to call it something good and that "Squash pancakes" wouldn't do it.  "Pumpkin pancakes"?  Maybe.  "Orange pancakes"?  Nope, not good enough.  "Orange vegetable pancakes"?  No way would that fly.  So I called them "Halloween Pancakes" and said that I was "Just trying them out…" (Since Halloween is a few weeks away, and see how they're sort of orange?)
Halloween Pancakes
– this is what I did, visit Katie's post for variations:
Ingredients:

(Those last two were my additions, and so was the arrowroot, because I didn't have any almond flour on hand, which is the other alternative grain I like to use.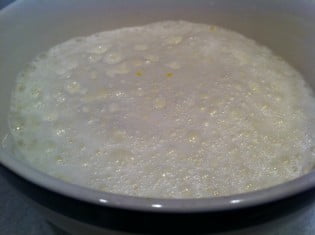 Katie lists more options in her recipe.)
Instructions:
Separate eggs. In one bowl, whip egg whites a few minutes until frothy/foamy.  This part makes the pancakes more fluffy according to Katie, so I wouldn't risk skipping this step.  It only takes a couple minutes with my hand blender.  (Get a hand blender here.)
In a separate bowl, mix the following well:  yolks, squash, flour, maple syrup, vanilla, spices, salt, and baking powder.  Carefully fold in egg whites.
I cooked them in my favorite stainless steel electric pan in bacon grease, or ghee is good, too.  Brown well on each side, serve with plenty of butter and real maple syrup.  The kids each had 2 or 3 helpings. Yay!!
Makes 16 silver dollar sized pancakes.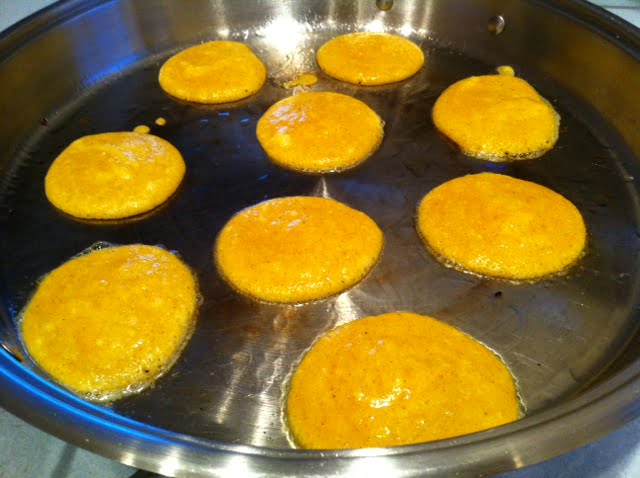 ^