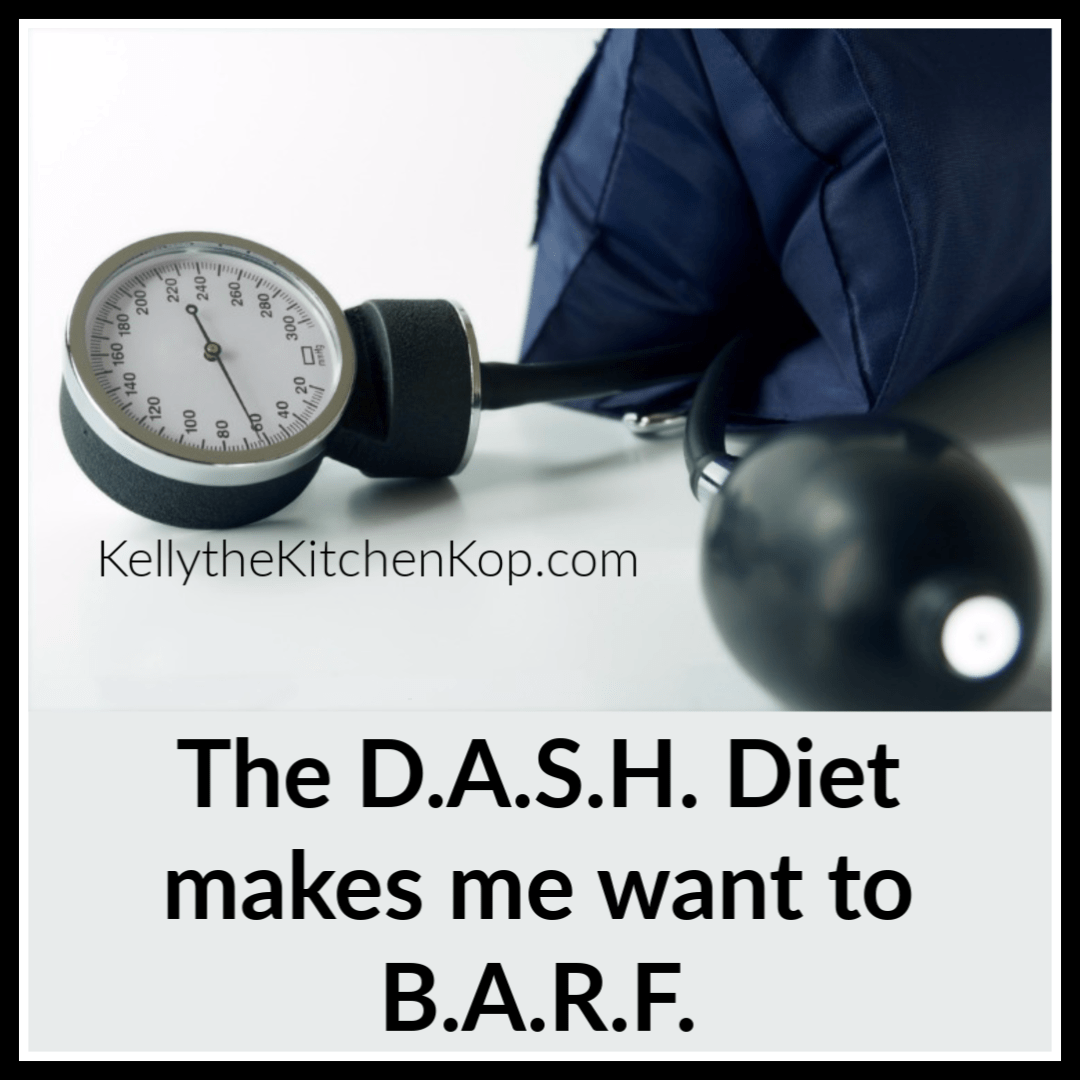 Have you heard of the DASH diet?
You probably have if you've been diagnosed with high blood pressure. It stands for "Dietary Approaches to Stop Hypertension". It should be called the "politically correct/keep-you-sick" diet.
I first heard of it when my friend, Sue, sent me this e-mail.
"Kelly, can you comment on the article below? I believe so much of what you and others who share your philosophy say, but how do I reconcile it with the following?"
The article she referred to has since been taken down.
It talked about a study showing how the DASH diet helped people lower their blood pressure.
This was my first clue to be cautious:
In addition to being recommended by your physician, DASH is also endorsed by:
The National Heart, Lung, and Blood Institute (one of the National Institutes of Health, of the US Department of Health and Human Services)
The American Heart Association (AHA)
The 2015 Dietary Guidelines for Americans
US guidelines for treatment of high blood pressure
The 2011 AHA Treatment Guidelines for Women
The Mayo Clinic
When all of those organizations give it a thumbs up, in most cases you should do the exact opposite!
Here are details on the DASH diet…
"DASH is a flexible and balanced eating plan that helps create a heart-healthy eating style for life.
The DASH diet eating plan requires no special foods and instead provides daily and weekly nutritional goals. This plan recommends:
Eating vegetables, fruits, and whole grains
Including fat-free or low-fat dairy products, fish, poultry, beans, nuts, and vegetable oils
Limiting foods that are high in saturated fat, such as fatty meats, full-fat dairy products, and tropical oils such as coconut, palm kernel, and palm oils
Limiting sugar-sweetened beverages and sweets."
In case that's not bad enough, here are a couple of their recommendations in more detail:
Soft margarine, vegetable oil (such as canola, corn, olive, or safflower), low-fat mayonnaise, light salad dressing.
Fruit-flavored gelatin, fruit punch, hard candy, jelly, maple syrup, sorbet and ices, sugar sweets should be low in fat.       Source:  The D.A.S.H. diet from the National Heart Lung Blood Institute
I want to throw up reading about the DASH diet!
Margarine? Vegetable oil? Low-fat dressings and mayo? Nooooo!  These fats are what get and keep people sick!  Why not healthy traditional fats that our bodies need?
Fruit-flavored gelatin and fruit punch:  unbelievable!  Have their nutritionists ever read an ingredient label on one of those?!!  It's loaded with fake chemical colors and flavors, high fructose corn syrup, and no real fruit for sure.  Hard candy and store-bought jelly are similar.  "Sugar sweets should be low in fat." Wow.  Obviously they have no idea how the healthy fats in desserts, like real whipped cream for example, actually helps to lower the glycemic index of the sweet they're eating, which slows down the insulin response!   Here are some better options if you're going to eat sweets in moderation.
Skinless/lean meats?!! That's not how God made them in nature, the protein comes with the fats for a reason! (One helps digest the other–God knew what He was doing, duh!)  Find a good farmer who sells meat from animals roaming free and fed their natural diet, what a healthy food you'll have then.  (Don't have a good local source for meat?  Here's where I sometimes buy safe meat online.)
They still actually suggest margarine in their sample menus for the DASH diet!
Seriously, who writes these pages for the Mayo clinic???
What about common sense?
Yes, if those with high blood pressure in that study ate more fresh vegetables and cut out processed or fast foods, those changes alone are a HUGE difference compared to most standard American diets, so of course they're going to show improvements. And if by cutting out fat, they cut their TRANS fats (not healthy fats from animals raised right), then just those things would make someone healthier and that would show in the study, too.
But imagine if they did all that AND ate healthy fats, pastured meats, full-fat cultured dairy, raw milk, cod liver oil, etc., along with a more nutrient-dense real, traditional foods diet overall, then they'd be really healthy.  More importantly, they'd be more healthy long-term.
See more about all of that in my book!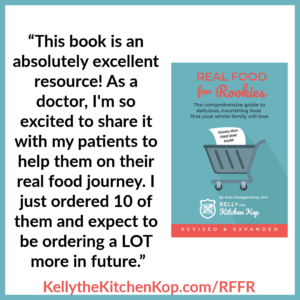 Tell me in the comments, what do YOU think about the DASH diet?  Does it scare you too?