Coffee in-hand. Check.
I helped Kasey with math and now he's doing science and I told him not to bug me unless he's bleeding.  Check.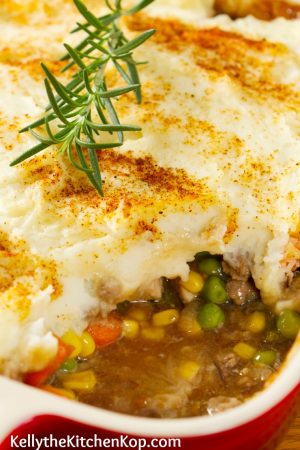 Dinner is set because it's leftovers tonight, check.  (We had this family favorite the other day — I took one to my friend who I'll tell you about below, and made extra for us just because leftover nights are so awesome.)
Now I can crank this post out because there's so much I want to tell you about!  (Although it's no longer a "morning" mix-up, oh well…)
Guess what I get to do this weekend?  
It's my annual fall daughter-sister-aunt-cousin-chick weekend up North in Traverse City!  I'll try to post some pics on my Instagram Saturday.  I'm really excited to get away because it's been such a sad sad week…
My dear friend who I told you a little about here is still really struggling, so much suffering you guys.
I'm not exaggerating when I say that several friends are dealing with anxiety and depression.  (Thankfully a few are letting me help with homeopathy or other natural remedy suggestions.  You know how you can just TELL if they're actually going to follow through?  Well one friend did and had a shift the very next DAY after she began her remedies.)
If you get my email newsletters then you probably read what I shared Sunday about when a friend called and I could barely understand her she was so distraught.  I'll just copy here from my email:
Yesterday was my birthday and most of the day felt like a nightmare. Around noon I got a frantic call from a close friend who said two family members had been murdered by another family member and 3 more were kidnapped. They didn't know where the guy took them and were afraid he was coming for them next. Of course I said to come to our house quick because he didn't know where we live. So we spent the day together mostly waiting for ANY word of what was going on and praying. After many hours we heard (and it was on the news) that the police were negotiating with him; and then the miracle: he released the hostages! (And later took his own life.) So my friend and her hubs went to be with the family, and at that point Kent asked me what I wanted to do for my birthday. I just wanted to be with my family and do something fun. So we went downtown to Art Prize for a bit and then had dinner, all 6 of us. (See some pictures here on my Instagram and later this week I'll share more.) So the day ended feeling sad for all that my friend's family went through (and will be suffering with for a long while) but thankful for the beautiful things in my life, like my precious family and sweet friends. (Please pray for my friend Nancy and her family.)
One reason I'm telling you all of this is to share how I was able to help my friend yesterday who was obviously completely distraught and I had to remind her to BREATHE. I gave her homeopathy for shock, which really helped calm her, and I gave her another remedy later for her headache, which also brought relief. Then I gave her another one for her painful jaw, because she'd been clenching it so tight all day. Earlier our son was headed to work and still had a lingering runny nose, so I gave him something for that. This morning our youngest woke me up at 5:00 am and was coughing, saying he was bummed that he was sick and wouldn't be able to go to youth group tonight (which he played a big part in the planning for games and stuff), so I calmly turned the light on and said, "Chill out, here, take these…" I knew just what to give him for the cough/sore throat and what else to give him for the runny nose and it just felt so good knowing what to do and having these remedies on-hand. He's back to sleep now and not coughing and if he's like his brother who started a cold earlier this week, he'll be fine today and okay to go to youth group. Score one for Mom!
I had a mom email me yesterday saying this about my upcoming homeopathy class, "I'm concerned that I won't be able to give it the time commitment that it deserves. I'm a busy homeschooling mama." So I told her, "I'm a busy homeschooling mom too, plus I have my own business, plus help at church and other things as I'm sure you do too, and when I first started this class I said that I'd just jump in and take at least some of the classes whenever I could. But as it got going and I realized all I needed and wanted to learn, I ended up not wanting to miss even one class because it was all so helpful."
I can't even tell you guys how good it feels being able to help my friends and family like this with something that I know is SAFE.
At least go check out the details on the class and see if you can join us here (it's starts NEXT WEEK): Take this Online Homeopathy Study Class & Add More POWER to Your Mom Tool Box!
Lastly, before I get to all the stuff I wanted to share today…
In case you're not on Instagram, I wanted to show you some of the NEAT Art Prize exhibits we saw downtown — in case you don't know, Art Prize is in its 10th year I think (it's changing to every other year after this one) and it's been a big deal around Grand Rapids.  To some, "art" may sound boring, I know, especially if you're like me and have never been into art.  But you GUYS, it's SO cool — you see such unique and crazy creations!
First a couple downtown GR shots, because cities are like art too!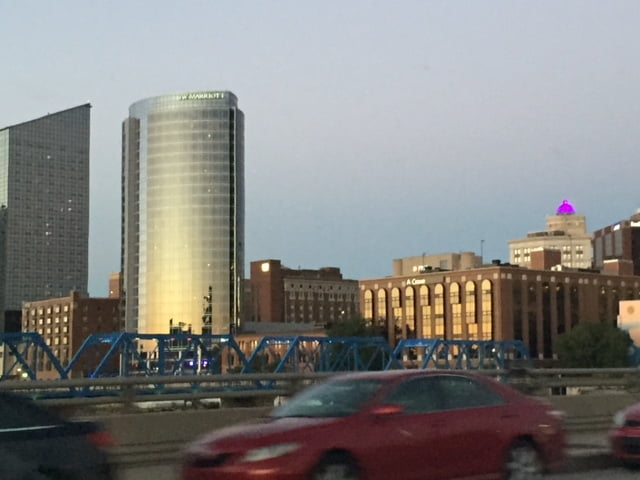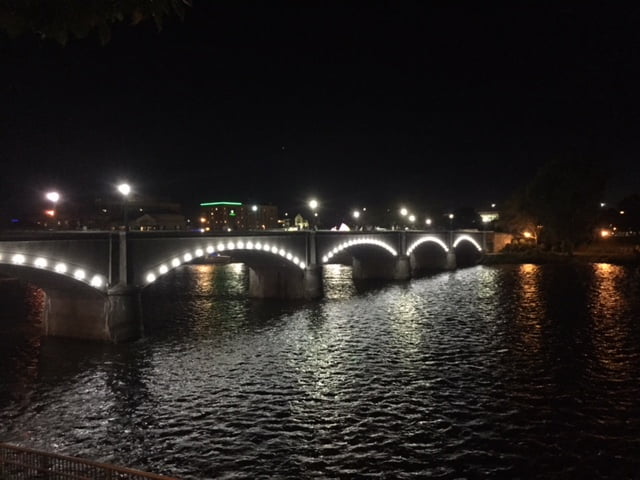 This one is actually made with chalk but looks like a photo!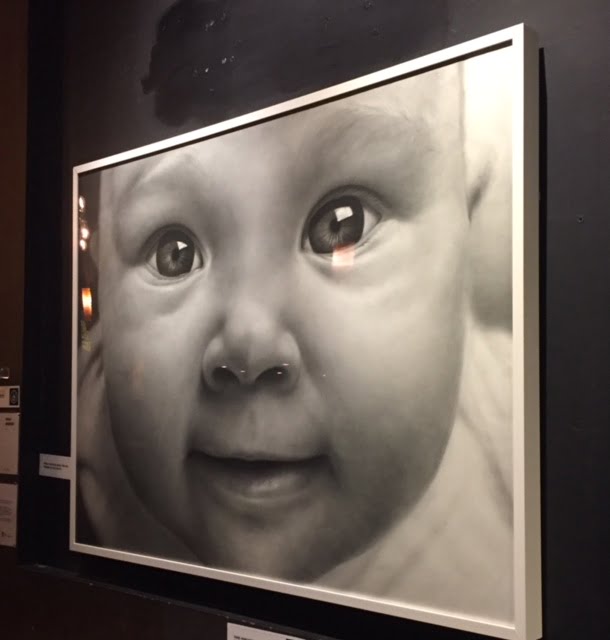 Here's a COOL optical illusion — as you walk around it, it changes… (hard to tell here of course):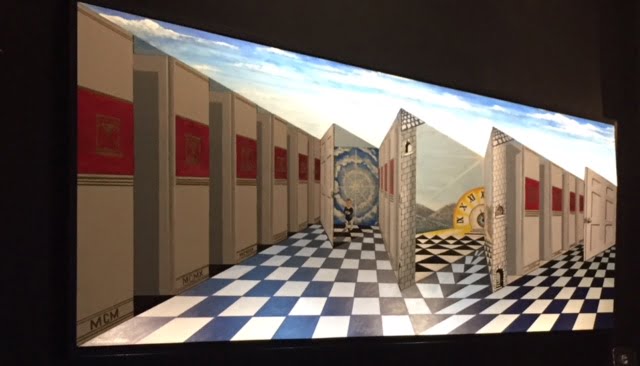 This one had pictures of people all over the world holding a string and they were placed next to each other down a long hallway at DeVos, showing that we're all united…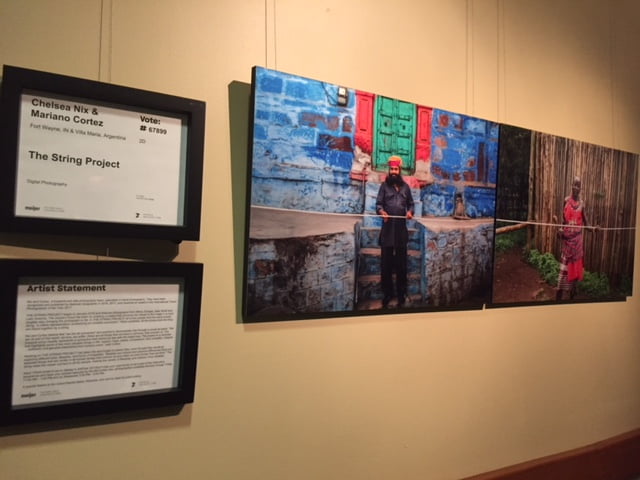 Speaking of cities, check this out, you may have to zoom in to see how amazing this is: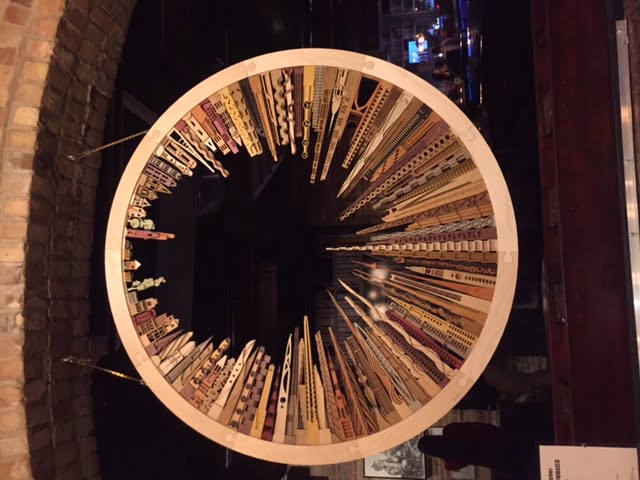 I loved this one and thought about buying it for our house (as if we could afford it!), but Kent and the 3 boys said no way, lol — I just love the colors and it makes me happy: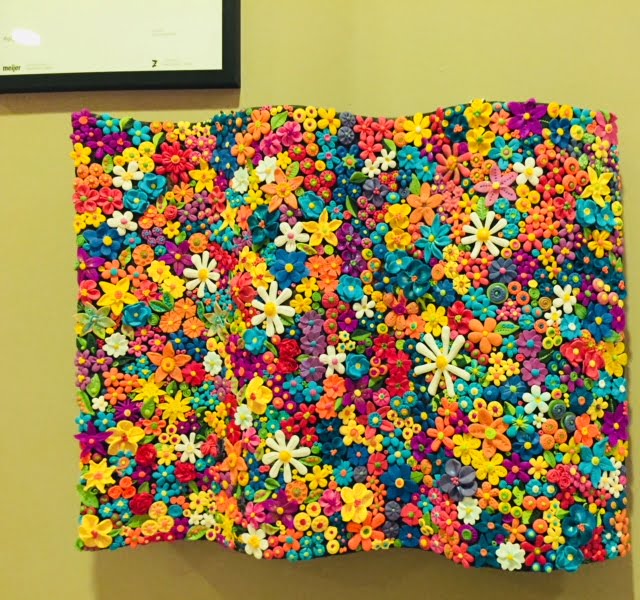 Another cool one, made out of string and lights (which Kasey especially loved and had to strike a pose for my camera):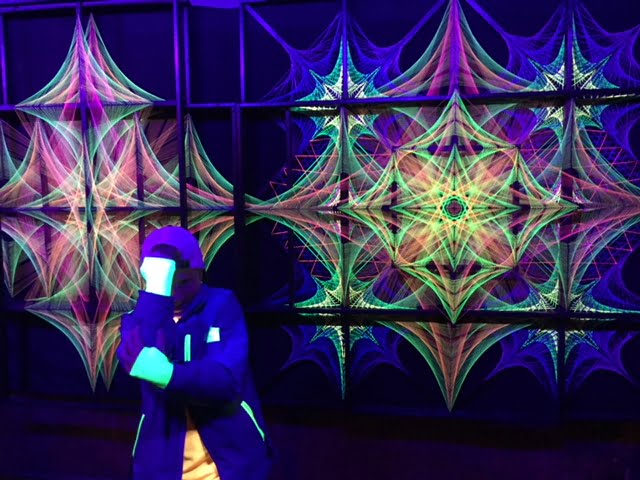 This was a lot bigger than what you see here (so many people, hard to take pictures), but it's ALL made out of duct tape: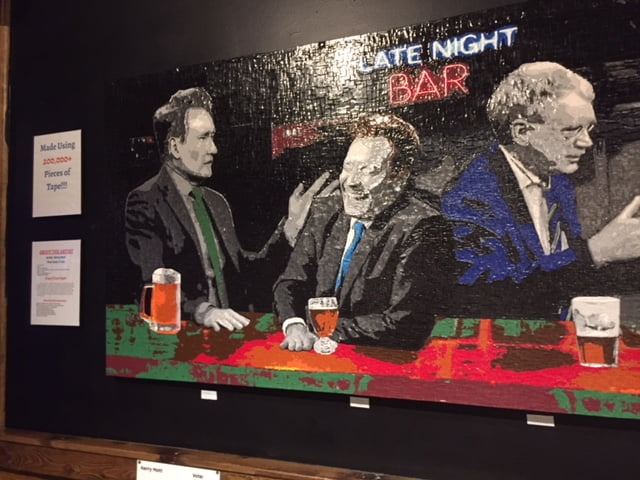 See what I mean?  I'm taking the kids back next week (homeschool field trip!) when there won't be as many people.  🙂
Here are a few things NOT to miss!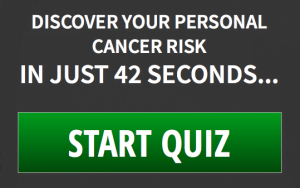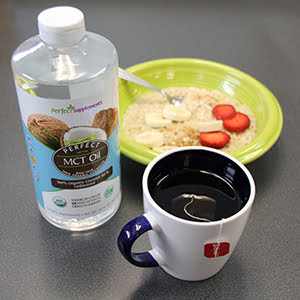 I've been adding it to our superfood smoothies.  (I made those for the kids this week and all of those nutrients along with the homeopathic remedies knocked out their colds in only a couple of days.)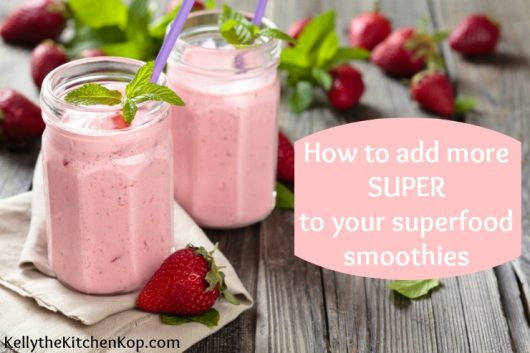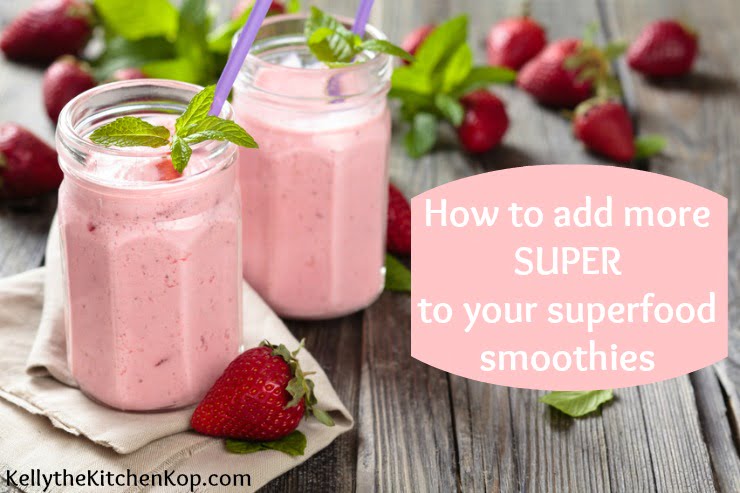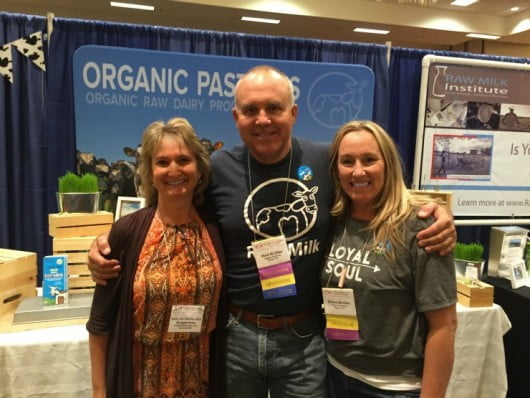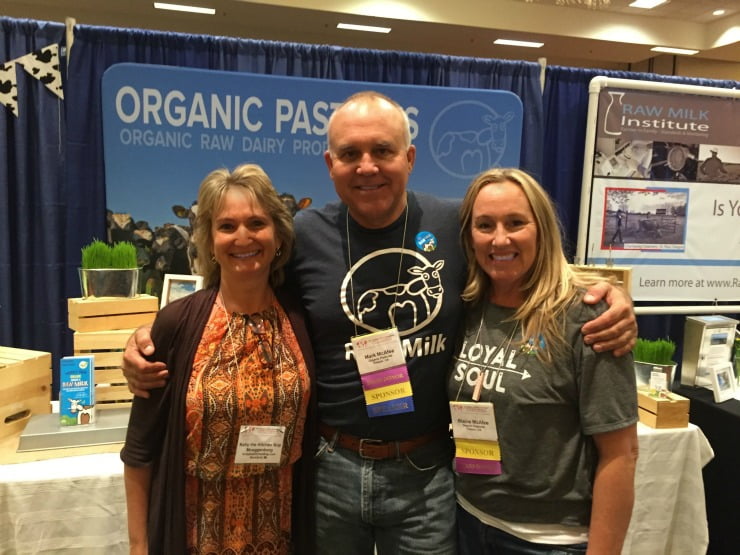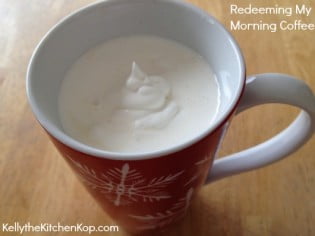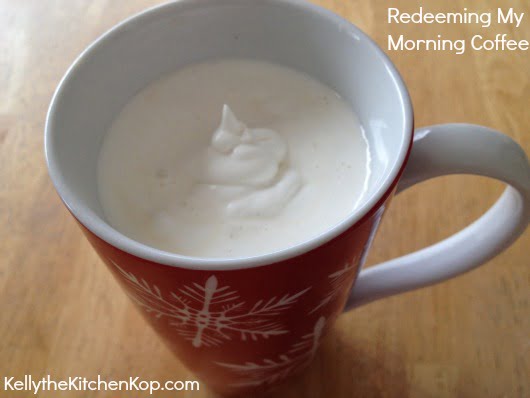 That's all for now, as always, if you have any questions, just comment below.  God bless!