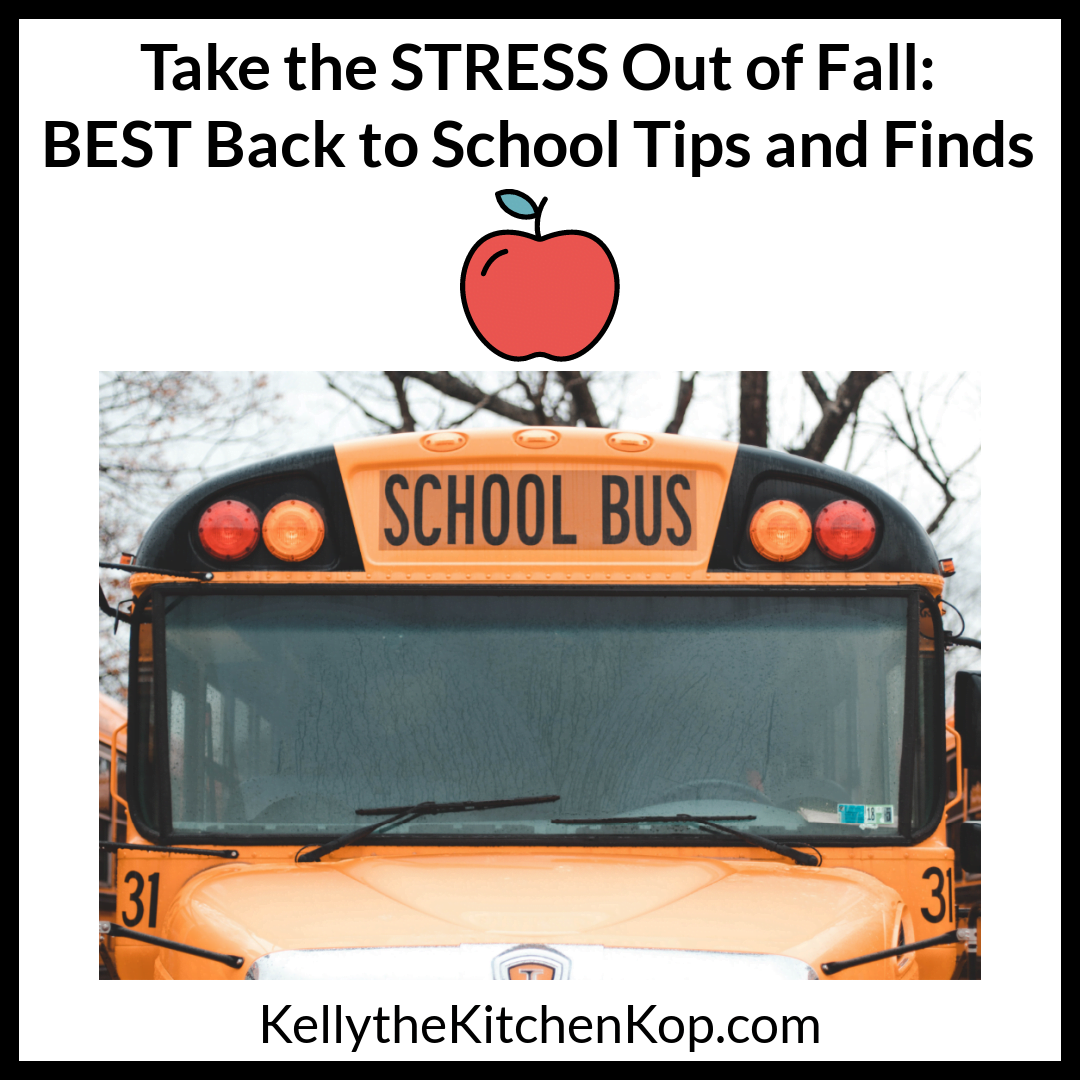 It's August, and you know what that means: Time to start thinking about school.  Whether you are a homeschooling family like us, or your kids attend private or public school, it is time to to get back in the swing of the things and make sure you're ready to go.  I know it can be hard to find your groove after several weeks of lazy mornings, late fun-filled evenings outdoors, and your usual schedule thrown out the window, but have no fear, I'm here to help!
I know the hardest part for me when my kids were still in public school, was getting back into the routine of making sure lunches were packed with healthy foods.  My kids always packed their own lunches (with my help), but the process becomes so much easier if there are choices that are ready to grab and go.  And even though we are no longer packing lunches at my house, I still try to have easy lunch stuff ready to go so the kids can serve themselves instead whining that there's nothing to eat.
For tons of ideas, tips, and suggestions on great things to pack, be sure and check out my previous post here:  Healthy School Lunch Ideas.  And these tips aren't just for kids, I'll bet you'll find several good ideas for your lunch, as well.
Here are a few of my best back to school tips and finds to order now and keep on hand

 when throwing lunches together:
Kids (and adults) love to pack their lunches in these adorable

LunchBots

.  And who can blame them, doesn't the lunch in the picture looks amazing?  Or is it because everything looks better when packed in little cubbies?  I love how this one is stainless steel, so no plastic.
This lunch kit is nice because it's stackable and has fun colors.  (Find other options at that link, too.)  Yes, it's plastic, though, so be sure not to pack anything hot in this one.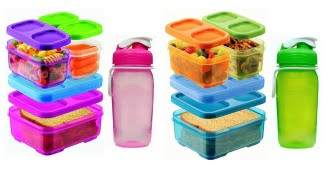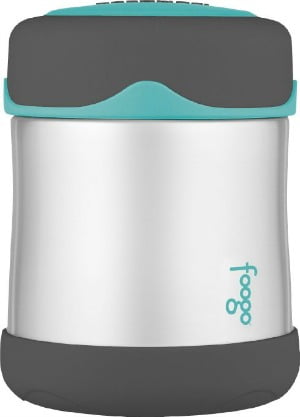 Getting kids to drink water is important, so make sure they have a water bottle that is BPA-free.  We like this brand.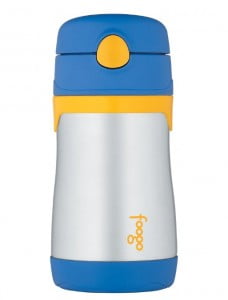 Chips can be a healthy snack if they're not fried in icky oils.  These sweet potato chips are cooked in coconut oil and have the added benefit of all those amazing vitamins and minerals in the sweet potatoes.
We don't eat a lot of sweets around here, and when we do they are usually homemade.  But no one has time to do it all and these great little cookies are a terrific standby choice because they only have FOUR ingredients and they are made with BUTTER!  I love that they are already packaged in sets of 2: perfect for a lunches (and also perfect to make sure you don't eat too many!)
Grass-fed beef jerky and beef sticks are a terrific way to get a blast of mid-day protein.  US Wellness Meats has a whole selection of items your kids will love.  Look for the category "Kids Picks" on the left of their home page.  While there be sure and take look around their site.  They have a great selection of raw, grass-fed cheeses, hot dogs, and sausages.  You may even want to pick up a chicken or one of their awesome roasts to throw in your pressure cooker (here's my favorite) for those crazy, busy back to school nights.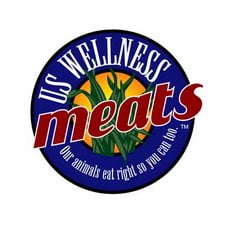 Nuts are not only a tasty snack, but they are a great addition to lunches.  In a perfect world, I'll buy some raw nuts and soak and dry them myself, but sometimes things get too hectic in a real foodie's kitchen and I just can't get around to it.  And that's why these nuts are such a great buy because all the work has been done for us!  Yes, they cost a bit more than doing it yourself, but sometimes we all need a little help in our busy kitchens.
Hopefully you now feel well-prepared to jump back into school mode.  Before you know it, you'll be a few weeks in and the school schedule will feel normal to you and then it will be time to start thinking about the holidays again.  (Was that too much too soon?  Sorry, pretend like I never said it, lol!)
Here are some more great resources for all things school: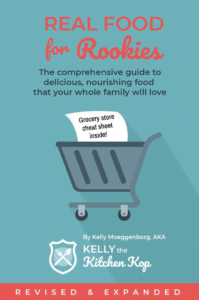 Here's my Real Food for Rookies book to help you know which foods to avoid and what their Real Food alternatives are.  Many have told me that they want to buy better foods for their kids, but are confused as to what they are. Hopefully this will become your "go-to guide" to help you quickly and easily plan meals and work your way through the grocery store aisles.
Another way to DE-stress fall:  Start meal planning!  This meal planner is so simple (and even has an APP) — you can throw anything at it (food allergies, likes/dislikes, etc.) and it adjusts specifically to your family's needs!
If you are a homeschooler, be sure to check out my homeschooling archives with our own experiences, information, tips and ideas.
If your school still serves chemical and dye filled lunches in their cafeteria, you may enjoy reading this article where I share the email I sent to the superintendent of our local school district.
Want to take action and possibly be the change our school cafeterias and kids desperately need? Then you'll love this article about my friend Jenna and how she pushed for change in her kids' school.
Our Version of Fast Food – we all know how crazy school nights are with homework and activities, these ideas can help you avoid the temptation to zip into the dreaded fast food joints.