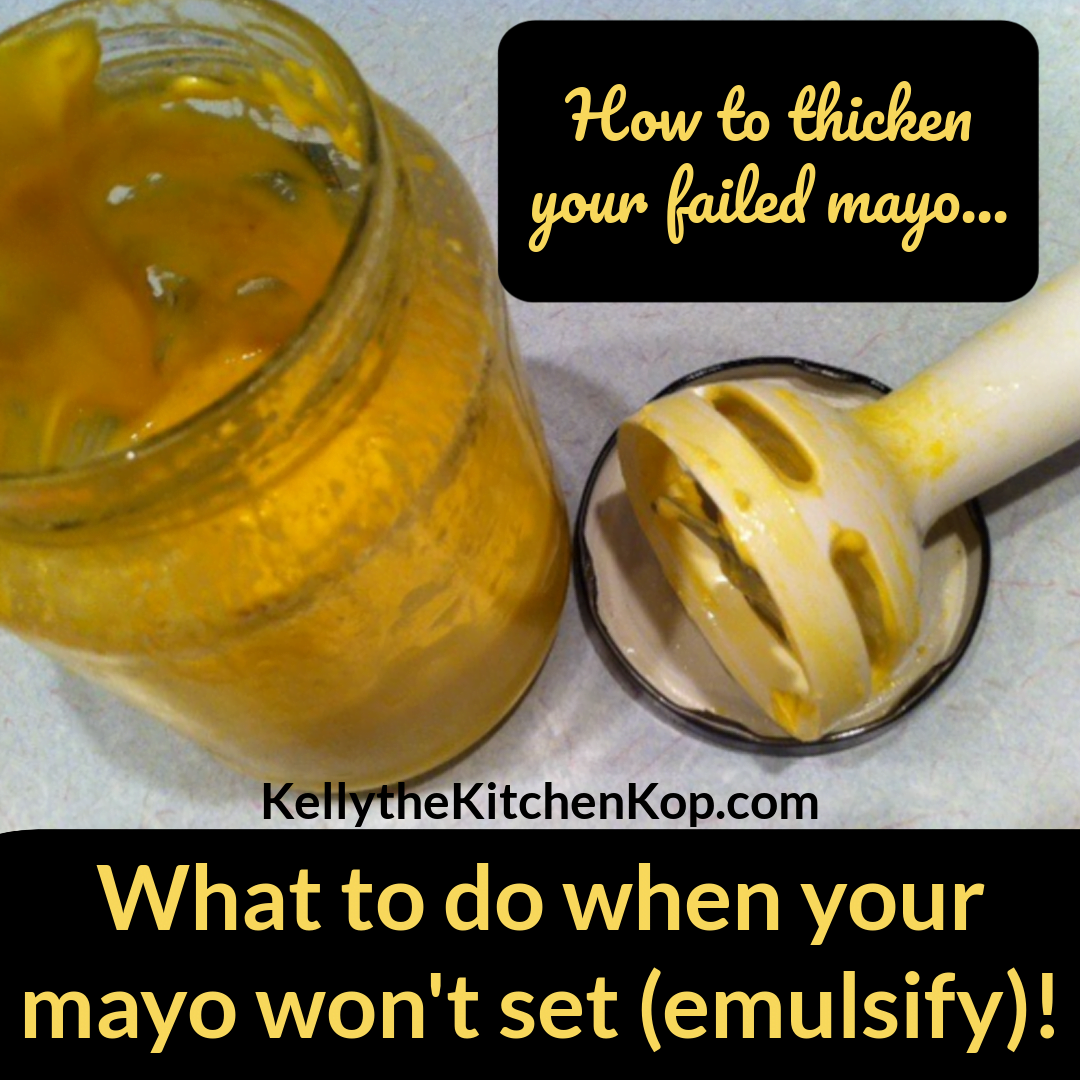 How to Thicken Mayo:
Almost every single time I make it, my homemade mayonnaise comes out great and I love the taste.  Even more, I love that there are none of the scary ingredients that you find in store-bought mayo.  I attribute my successes to the tricks in my homemade mayo recipe, which by the way, is so simple and takes less than 5 minutes–I even prove it in a video that shows how I make homemade mayo FAST:
BUT even when I faithfully follow that recipe, every once in a great while I've still had the mayonnaise not set up, thicken, emulsify, whatever you want to call it, and it really makes me crazy.  When using quality ingredients that are not cheap, wasting them is even more frustrating, right?
But now I've figured out how to fix it…
The exact steps for fixing your mayo are below, and these steps work for me!  But I thought I'd also share something I just read in this fantastic book by Samin Nosrat, "Salt Fat Acid Heat".  In the forward by Michael Pollan he describes Samin's instructions for how to repair a broken mayonnaise:  "Add a few drops of water and then 'whisk with the urgency of a swimmer escaping a shark'."  I haven't tried that, but if you do, report back!
However as I said, the following steps I have used successfully many times to fix my mayo that wouldn't set…
Steps for How to Thicken Mayo:
Set aside the mayo that won't set up. Try not to cry or swear at it like I do.
In another jar just like the first one, with an opening that just fits your immersion blender, put in one more egg yolk, and set the jar in warm water for a few minutes to warm.  (Or if you use your blender–I love my Bosch for this–just pour what you already have made into another bowl, and add another yolk to the blender.)
Once the yolk is warmed up a little, blend well.
Add another little squirt of mustard.
Slowly drip in the first batch of failed/runny mayo and keep blending.
When you get about half-way, you'll see and feel that it's getting thicker, and then you can pour the rest in a little faster, but until you feel that pull like it's working, keep dripping slowly.  (If you're using a blender, you'll know it's "working" when it starts sort of smacking against the sides in spurts.)
***What you're doing is basically making a new, but smaller, batch of mayo, and then instead of adding more oil, you'll use the failed batch as your "new" oil to pour in.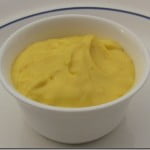 That trick for how to thicken mayo works for me, but I've learned that once in a great while, mayo is just weird and unpredictable. 
In all the batches I've made over the years, and this is since I was done experimenting and had my recipe figured out, so we're talking about dozens and dozens and dozens of batches, I've only had it totally and completely bomb where I couldn't get it back ONE time.  That one time I don't know how many eggs I went through and wasted, but there was no bringing it back.  When that happens, if you don't want to keep going, try mixing some sour cream into it and herbs for a homemade ranch dip or ranch salad dressing.
Usually, though, if you follow the tips in the homemade mayo recipe post, it will work every time, and if not, this method for fixing it really works!
But don't beat yourself up if you chance upon that very rare occasion where the mayo wins!
In that case, just throw up your hands and use this mayo.  I keep it on hand just in case and that's the only not-homemade kind of mayo that I'll buy in a pinch.
More you might like: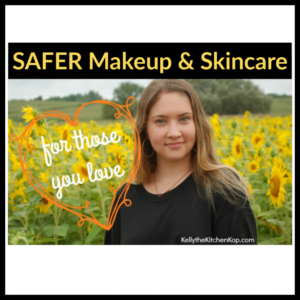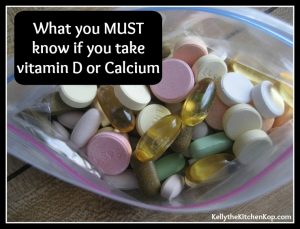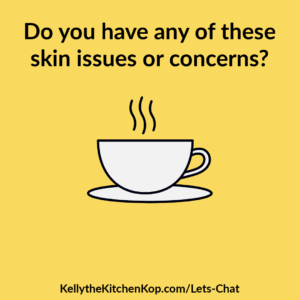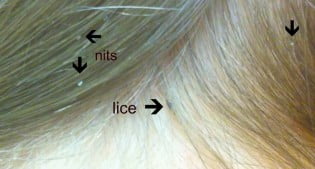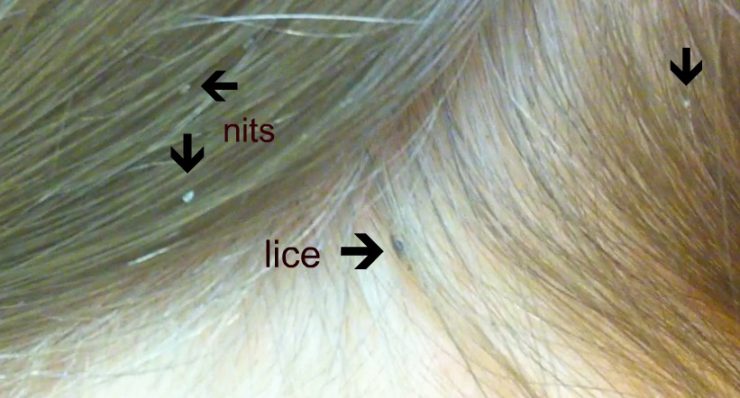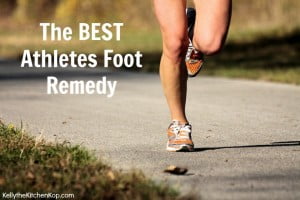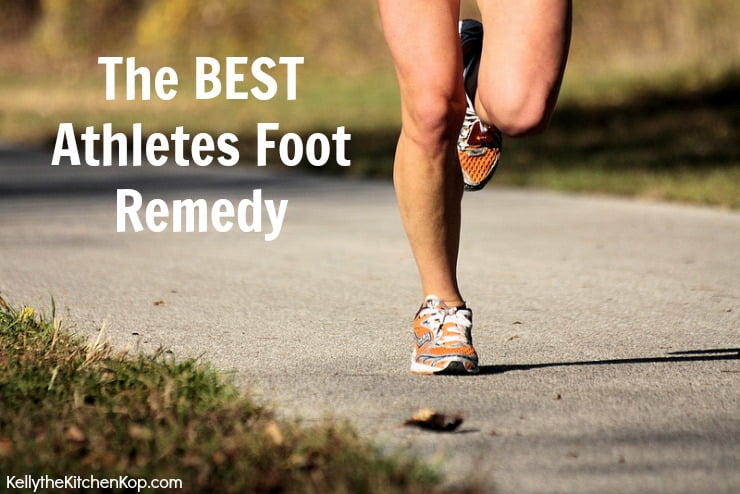 Has this ever happened to you, or is it something I should share in my Friday Food Flops?  🙂