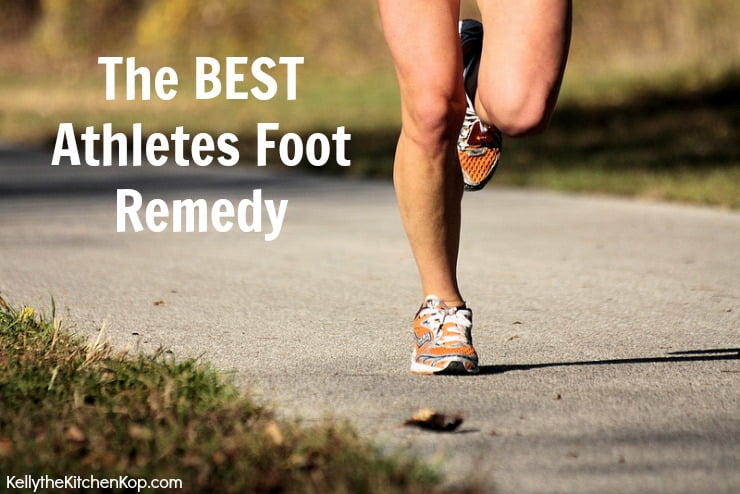 Here's what worked for me:  The Best Athletes Foot Remedy
First this note/disclaimer:  "The information found here has not been approved by the FDA and is not intended to diagnose, treat, cure, or prevent any disease."  I'm only sharing our own story, your situation may be VERY different, and I'm not a medical professional or anywhere close.  Use this information only to do more research on your own!
I really think God gives me these various ailments just so I can help you guys.  Read more about all my "issues" and doctor run-ins here — it's weird, because once I have it, figure out the remedy, and then get rid of it, none of those have come back again, thankfully.
I've never had athletes foot before!
Even though I walk and walk/run sometimes, I wouldn't say I'm an athlete by any stretch, and to be clear, "athletes foot" isn't really an accurate name for this fungal infection anyway.  It just shows up when you're in contact with this type of fungus, the same as ringworm, and thrives in moist environments.  (Although I never could figure out where I would've been exposed to it.)  Thankfully mine wasn't terrible, just some redness and peeling skin on my toes and on the top of one foot, but it was enough that I wasn't comfortable going to go get a pedicure, and it was spring so I knew I needed to get on this because I wanted one before it was time for flip-flops!
Just like with the whole lice drama, I came SO close to using the chemical over-the-counter anti-fungal creams, because a friend said, "Well, you could keep doing your thing and it will take a while, or the spray I used took it away in a couple of days…"  It was SO tempting, but I stuck with it, and it still only took a few days!
Here's what I did, and now believe it's the best athletes foot remedy because it's all natural, with no chemical toxins:
I soaked my whole foot in ACV for 3 days in a row (this one is the best apple cider vinegar because it's raw and full of enzymes).  Yes, it stunk.  Oh well, the kids interrupted me in my office a lot less that way.  🙂  I just put a little bucket under my desk and got some work done while soaking.
I took more probiotics — I take one or two every day anyway, but I increased it for a week or so.  Click here for the only probiotics I take.
Before bed every night I rubbed coconut oil on the spot, since it's a natural anti-fungal.  Click here for the coconut oil I love.
When putting on the coconut oil, I also rubbed in a couple drops of tea tree oil, which is also good for fungal infections.  This is my favorite tea tree oil, and it's not expensive either!
I stopped wearing my slippers all day until it healed up, just to make sure the area wasn't warm and moist at all.
I rubbed in some tallow cream to get rid of the dry peeling spots that lingered once I knew the fungus was gone.  Tallow is very soothing and has nutrients that are good for skin.  You could use this tallow body balm, or just get a little from the tub of tallow you use for healthy frying and rub that in.
Once I started treating it aggressively as described above, it took about 7-10 days to completely go away.  After only a day or two it got more red and stopped itching, and slowly was better each day after that.  This was a year ago (I'm just now getting the post up), and it hasn't come back since!
If you've used this simple "best athletes food remedy" too, please share your story below, or let us know how you got rid of your athletes foot?
More posts you may have missed:
DIY Natural Products you might want to try to save money:  Body butter, facial toner or facial cleansing grains, how to replace ALL your laundry products with natural stuff, DIY deodorant powder, and more!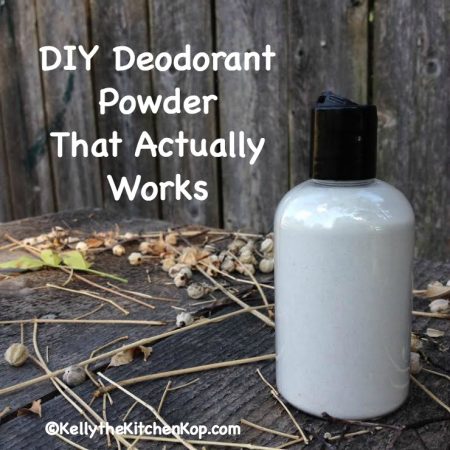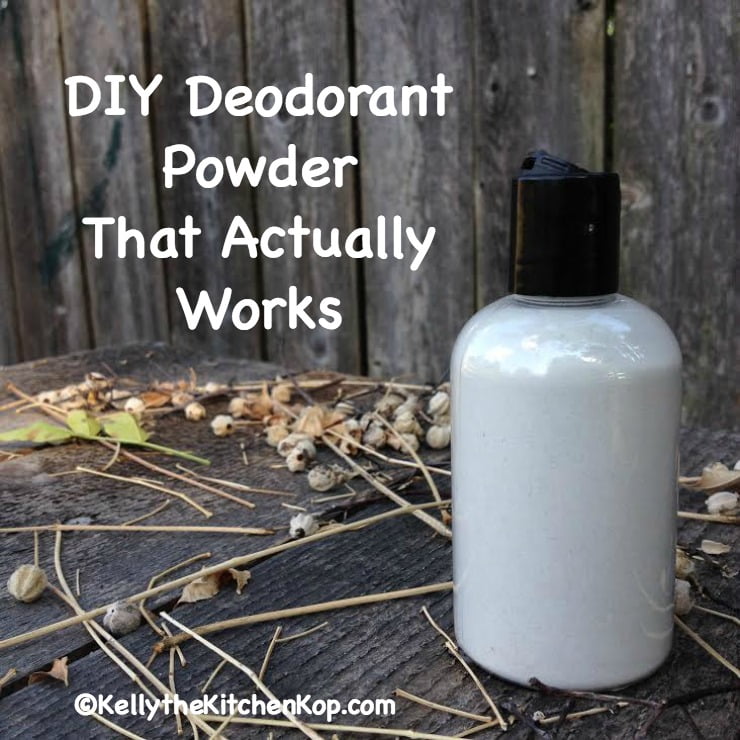 photo credit and another