Do you find yourself with extra egg whites as often as I do?  Well now you'll have the perfect way to not waste them with this easy macaroon recipe.  Our 12 year old hugged me when he came home from school and saw that I'd made more of these.  🙂
Why do I have so many extra egg whites around you wonder?  Because I use yolks in all sorts of recipes…
I could go on, but you get the idea.
So now as I use egg yolks, I'll keep the egg whites in this little container, always marking how many are in there as I go along, because I found this recipe…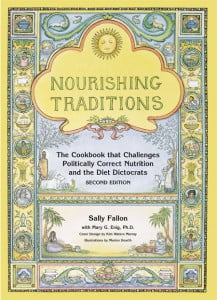 While I've learned to love the flavor of coconut, I still don't love the shredded kind, and neither do my kids.  But these are excellent, and take heed:  they're very addictive, too.  Kent thinks they taste like a cross between a fortune cookie and a vanilla wafer.  Part-way through baking, I think they taste exactly like a marshmallow, and when they're done they're so light and crispy and delicious that you can't stop eating them!
Since they're fairly low-carb and grain-free, I think they're a great way to indulge now and then.  Even better:  they only call for FIVE ingredients!

No Coconut Macaroons:
Ingredients:
Instructions:
Beat the egg whites and salt until stiff – this took about 3 minutes in my Bosch.
Add the last 3 ingredients and mix in well.
Using a ladle, drop spoonfuls onto parchment paper lined cookie sheets.  Keep stirring as you do this because the syrup tends to sink to the bottom.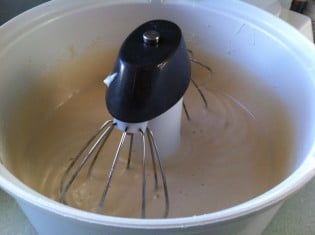 Bake them for 15-20 minutes at 300* and then an hour or two at 200* until crisp.  Be careful not to burn them, I burned a few in my first batch – mostly the ones I had on the bottom shelf, so I won't put any there again.  This is what works for my oven:  15 minutes at 300* and then not quite 2 hours at 200*.  Just be sure to watch them.  When they're done they'll be a very light golden brown.
This recipe makes 4 dozen, but they're so light that it's easy to eat a half-dozen at a time, and they go very fast.  When our 12 year old shared some with his friend, he said, "They taste like fortune cookies, only a hundred times better!"  Let me know what you think.  🙂