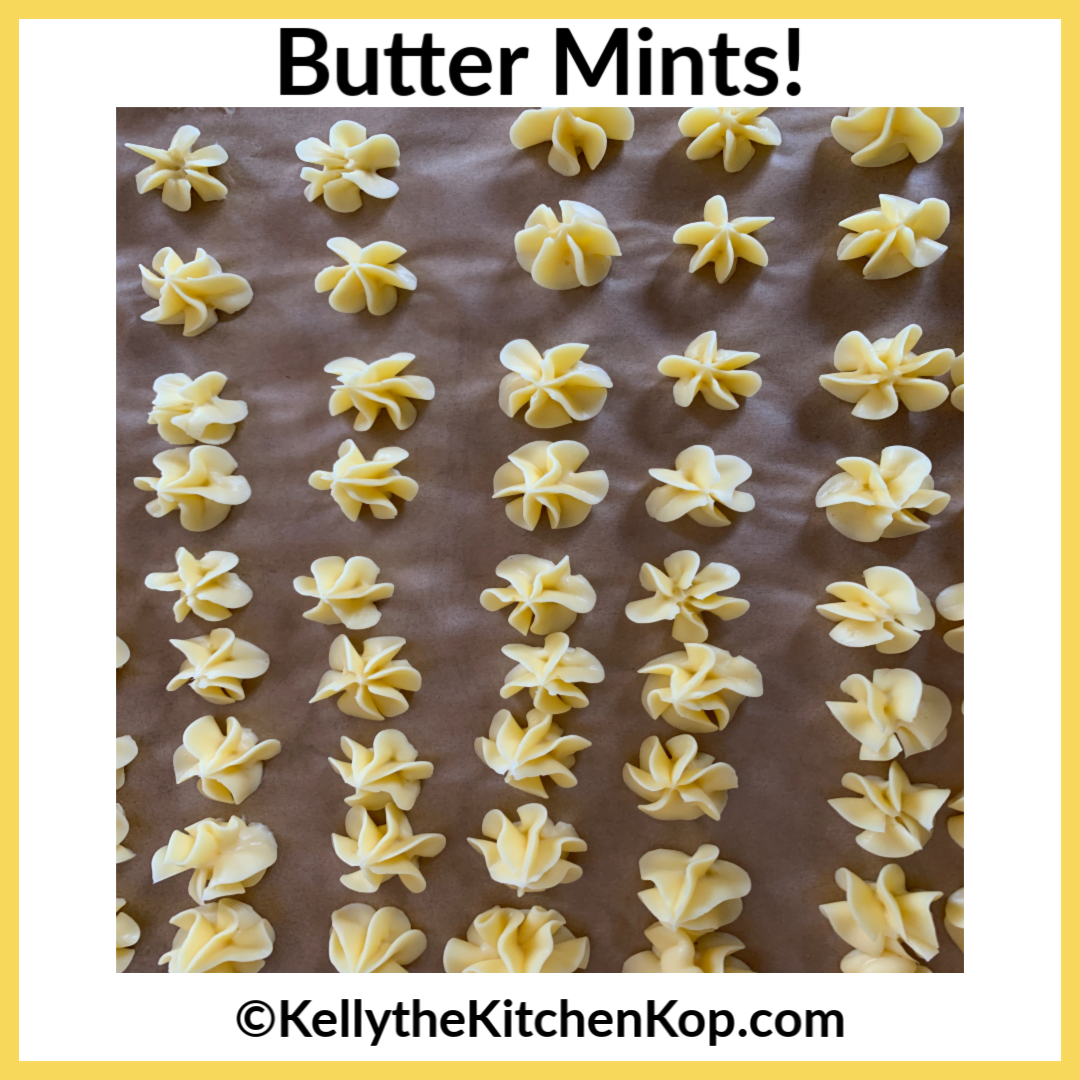 I'm still trying to limit portions and eat somewhat keto-ish/low-carb lately (to avoid diabetes which many in my family have!), so look what I made this week to satisfy an occasional sweet tooth: Low-carb butter mints! (With a little piping assistance from Kasey.)
They're so easy!  I just pulled a few recipes together from different places and played with it, of course, because that's what I always do.
They remind me of the mints at baby showers and wedding showers when I was a kid. It's nice to have something easy to pop into my mouth that isn't very sweet, but just enough to feel like a treat.  And BONUS: it's a good way to get more healthy fats in too! 
Low-Carb Butter Mints
Ingredients:
1 package (8 ounces/1 cup) of very soft butter (I used this kind — I know it's not perfect, but it's grass-fed much of the year at least and very affordable at Costco)
4 Tablespoons raw local honey, I might try maple syrup next time!  (Many recipes used more sweetener, but I'm trying to keep my carbs low, so it tasted plenty sweet to me!  Feel free to add more if needed to your taste.  And by the way, it's so good for you if you get honey raw and local, it's a natural allergy-fighting food — I get it at our local health food store.)
A couple dashes of good quality sea salt
1/4 teaspoon mint extract, but you could use any type of extract, like lemon or maybe maple!
Instructions:
Whip it all together, that's it!  I used my beloved Bosch mixer (I've had it 12 years and it's still going strong!), you could also do it in a blender or by hand.
You can use a pretty tip and pipe them onto a tray with parchment paper (or drop with a spoon), then freeze.  Once frozen, store them in an airtight dish or a sealed baggie. 
(NOTE:  Kent didn't like these low-carb butter mints, he thought they tasted like greasy honey, so they may not be for everyone, but they hit the spot for me!)
More you might like: