How is Colloidal Silver Used at Our House?

Colloidal Silver
can be used orally (by mouth) and topically (on your skin). If you do an online search you'll quickly find a range of opinions from "Colloidal Silver is worthless" to "Colloidal Silver is a miracle cure!"
My personal opinion is that it may help some people, but not others. Or it may help you with certain issues, but not for others. I find it sad and frustrating that doctors have long ago written colloidal silver off as a farce, when there have obviously been many reports of its benefits. These days, you'll only hear natural practitioners recommending its use.
Here's where to buy Colloidal Silver
 online, which is usually cheaper than buying it at the health food store. (At that link get a discount with the code KOP.)
How is colloidal silver used at our house?  We've had some great results in our family, so I'll just share our experiences and you can decide from there…
If my kids have a cold or sore throat (which is rare), I'll give them colloidal silver orally, and each time it helps them. Coincidence? Maybe, who knows for sure? But I don't think so.  (Update:  See this post from Sarah with precautions:  Why I never swallow colloidal silver.  I'm not sure I'd do this anymore based on her recommendations.)
Thankfully our teenager doesn't have

much

acne, but he does have outbreaks now and then, mostly when he is eating too many refined carbs. (This is the #1 piece of advice for acne: eliminate or severely reduce the sugar in your diet.) Here's what I have him do: alternate putting colloidal silver on topically with a cotton ball one night before bed, and the next night do the same with virgin coconut oil. This helps

as long as he's not eating a lot of junk.

(By the way, don't do this before school, or it makes for a shiny, embarrassing face…this doesn't go over well with teenagers for some reason, lol.)
Read the comments at the ringworm/fungal infections post, a couple people share how colloidal silver helped them when using it topically

and

orally. (Please comment at that post and let us know if it helps you.
How is colloidal silver used at your house — PLEASE share!
Keep in mind there are some rotten brands that are less expensive – I've tried them and to me, they just seem like weaker forms of the real deal.
How much to take?
Just follow the instructions on the bottle. There are some reports online concerning whether or not you can get too much silver, but from what I've read, at both the "for" and "against" sites, this is only a risk when you're taking huge doses over a very long period of time.
However, remember, I'm not a doctor, I'm only sharing my personal experience with you. Do some research yourself and then decide.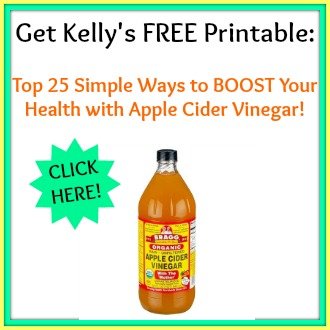 Now it's your turn, I hope you'll comment below and let us know what you have used colloidal silver for.  Even if you've had a not-so-good experience with it, please tell us that, too!
Related: