Ten years ago things were much different around here, and not just because what we're eating has drastically changed, but also in terms of how we handle illnesses.  These two scenarios will show you just how different things are now…
First, remember that I'm not a doctor, not even close.  There's a lot I don't know, so use common sense, and see a professional if needed.  I'm only sharing our own story here, but your situation is likely very different.
Ten years ago…
Before I knew better, we all got sick more often.  We were eating junk regularly including nutrient-poor filler foods, like fast food and boxed "foods" (I know now that those are not really food).  Sad, I know.  And because of this, when our oldest was small he got ear infections often.  If he woke up in the night with ear pain and a fever, the first thing we did was get that fever down with medicine, because we knew that "fevers are always dangerous"!  Of course, that would also take care of the pain.  Whether or not he still had pain or fever in the morning, the first thing I did was call the doctor for an appointment so they could check his ears.  We'd be in before the day was out, and when they saw the telltale reddish inner ear, we'd grab the bright pink antibiotic at the pharmacy on the way home, and he'd take the gut-destroyer for the full 10 days.  After a while when he kept getting these ear infections again and again, the doc put him on a "maintenance dose", so like blind sheep we gave him a daily spoonful of the Amoxicillin.  We were 'lucky' that the maintenance dose was enough so he didn't end up having to get tubes in his ears.
I shudder to think of this now.  How ignorant I was.
Back then I didn't know there were other options besides antibiotics, which are hard on our gut flora/immune system, as I said, and they can build up antibiotic resistance.  (This means that if we take too many antibiotics, then they won't work anymore if there's a time we really need them for something more serious.)  The only other option I knew of was letting the kids cry in pain, and risking complications from fevers and raging infections.  And yes, that happens, but I had no idea how rarely it does, and that there are many other much better options that work before it gets to that point!
I also didn't know that within reason, fevers can be SUCH a good thing–they're our body's natural way to fight a bug, and we should let it do its job!  Of course if it goes too high, you may need to seek help, but I certainly don't try to bring every fever down anymore.
Preventing Antibiotic Resistance these days…
First, we try to build up their immune systems using the tips in this post so they don't get sick as often in the first place.  But when they do, we handle things much differently now.
The other night our youngest came into our room in the middle of the night crying with ear pain.  Not a little whimper, but a full-out cry, and I knew I had to get something going fast.  I hadn't been asleep long enough to think clearly, but once I got my bearings, I got to work:
As he was lying there with the drops in his ear, I started searching through my homeopathics, and unfortunately I didn't have any of the ones recommended by Joette in the guest post she did here not long ago about which homeopathics are best for earaches.  (I keep these on hand now:  for cold or flu symptoms, but Joette's posts gives specific suggestions for earaches.)
Before I let him try going back to sleep I had him take a large tablespoon full of cod liver oil – a powerful immune system booster.  I also gave him another big spoonful when he woke up the next morning, and one later that day.
We also tried a warm cloth on his ear for pain, and had him crawl into bed with us, but unfortunately he kept crying in pain, so I broke down and gave him Ibuprofen for that.  🙁  Does anyone have ideas for what else we could've tried for the pain??  (UPDATE:  I'm still learning all of the time, and I wouldn't give Ibuprofin anymore!  Now I'd use these natural remedies that WORK for pain!)
More about fevers:  once when we were dealing with ear issues, the kids had no pain, just red ears and fevers.  The fevers got high enough to have us concerned:  104.3.  I read every comment at Sarah's Got a Fever post so I could gain the confidence to let the fever and the immune system do its job naturally.  This was all good during the day when I could keep an eye out, but when our daughter's fever went high in the middle of the night, I gave her Motrin because I was scared I'd fall asleep and her brain would fry!  (104.5 was too high for the middle of the night, in my opinion, and remember with all of this *use your own good judgement*!)  Update:  I should have just slept next to her and kept an eye on her–because amazingly, I learned that usually the fever doesn't spike and stay that way for long.  During the day I gave her a cool cloth and she fell asleep.  I watched her like a hawk and within 30-45 minutes it came down on its own.  When our son had the same issue a few days later, everything happened exactly the same way, only his never spiked in the night, so he never had medicine at all.  The only problem with going the more natural route is that they may miss more school, back before we homeschooled, our kids missed five days with one bug that went through our house.  Part of me wondered if the school would call to try to get us to put them on an antibiotic!  (Many kids were out sick last fall and most went on an antibiotic and were back in school within a couple days.)  But our school is great and of course never did that, they were just glad I wasn't sending them while they still had symptoms.  On the other hand, Sarah says in the link above that letting the fever do its job causes illnesses to have a shorter duration!
We did it!
So just like that, we're learning to dodge antibiotic bullets and learning more about preventing antibiotic resistance.  By morning he was completely fine, and hasn't complained of pain or had a fever since.  I still gave him extra CLO for a couple days, and I did the garlic drops twice more that next day, just to be sure.
Will we always be able to avoid the antibiotics? 
Maybe not.  We all MUST use common sense, and there may be times that the medicine will be necessary, and then we will be thankful for it.  But since we know that antibiotics do a number on our immune system, and build up a resistance that would keep them from working if we ever need them for something even more serious, how cool if now that we know better, those instances are few and far between, or never!
If you or your kids DO get sick, check out this post with home remedies for colds and flu.  (Some are repeats from this post but there are more suggestions there too.)
What a feeling
The feeling of healing our kids naturally, really truly pulling it off, and using tools from God in nature instead of potentially harmful medicines, reminds me of how good it felt when we treated our daughter for lice naturally and WON that battle without chemicals, too!  🙂
Please share your natural healing stories!
We all need to hear them to give us confidence, especially as parents treating our kids!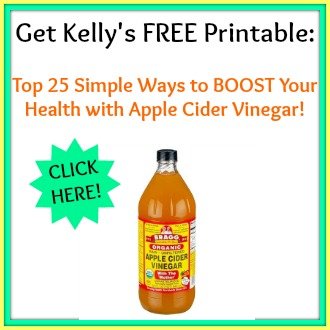 More posts you may want to read: