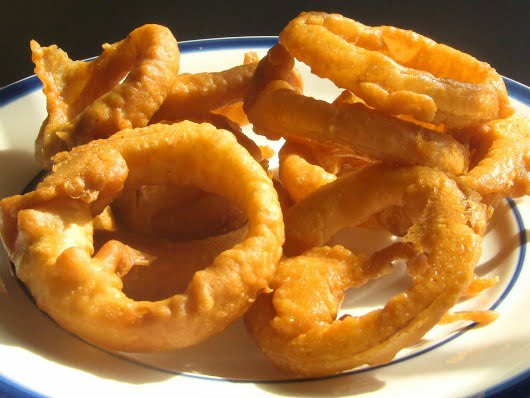 Who knew that there is a way to make healthy fried foods?!

 
Did you know that there's a way to cook fried foods that can be good for you and they won't kill you after all?!  The main thing here is that you're cooking it yourself, so you can control the 4 keys mentioned below — almost every single restaurant still uses nasty frying oil like soybean, canola, or some disgusting rancid vegetable oil "blend", which I call "crap oils".  (Did I tell you about the time I realized I probably shouldn't have told this chef he was using crap oils in his fryer?)
Here are 4 keys to keep in mind for healthy fried foods:
For healthy fried foods –> It's all in the fat: the kind you use matters.  I use beef tallow or lard and love it – it doesn't make me sick like vegetable oils do, and doesn't leave a thick film in my mouth.
For healthy fried foods –> You'll want to be careful that you don't go over the smoke point no matter what fat you're using, this risks the formation of free-radicals/cell damage, which can cause cancer.  Read about the fryer that I use, but if I had to do it over again, I'd look for a Glass-Bowl Deep Fryer to avoid the Teflon, or I was also looking at this bigger fryer with a stainless steel interior!  It also has a nice temperature control and handy baskets.  Read about when I ditched my Teflon electric frying pan.
For healthy fried foods –>  Whatever food you're frying, use the best quality that you can.  Use organic vegetables grown in nutrient-rich soil whenever possible.  For safe meats, if you can't find it locally, you can order healthy and safe meat here to the avoid conventional feedlot mystery meat from the store.
For healthy fried foods –> If you're using a batter, be sure to make your own to avoid MSG and other scary ingredients in store-bought batter mixes.  Try this simple beer batter recipe!
With these things in mind, you can go ahead and enjoy healthy fried foods again!  Use the beer batter recipe to deep fry anything:
Chicken (make homemade "chicken nuggets" pictured here – yum!)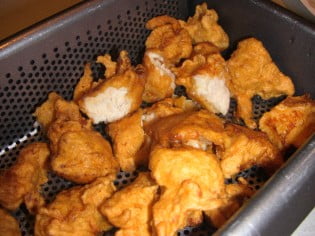 How to make healthy fried foods:
Heat your beef tallow to between 350-375* (If it's not hot enough, the food will be soggy, if it's too hot you'll go over the smoke point, as mentioned above.)  Don't have a thermometer?  Here's a trick I read:  Drop a piece of bread into the oil, if it takes one minute to brown, the oil is 165*.
In the meantime, make your batter.  Not too thick or it will be "bready", not too thin or it will drip off in the oil.
Stir in your raw meat or onions or whatever you're cooking into the batter so all pieces are covered.  (You may want to do just a few at a time, or dip one at a time if they're bigger pieces.)
Drop into the hot fat and cook 'til golden brown.
Remove and drain for a bit on paper towels.
Move to a cookie sheet in the oven at 200*ish to keep them hot until serving.
Enjoy!
Want some meal planning help?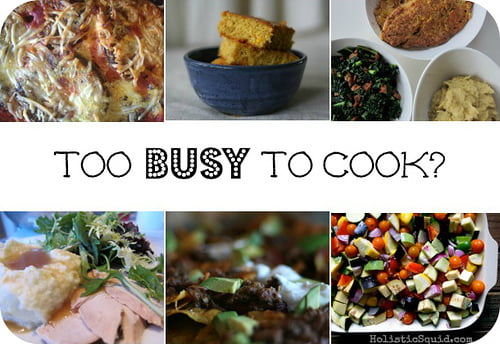 Sick of planning meals and answering the question, "What am I going to feed these people?" No matter what kind of eater you are (traditional, GF, paleo, vegetarian)… Check out these affordable interactive easy-to-use meal plans where the work is done for you.  NOW recipes also available from Nom Nom Paleo, The Paleo Mom, and Wellness Mama all in one spot!  You can read over my review here.
More you might like: