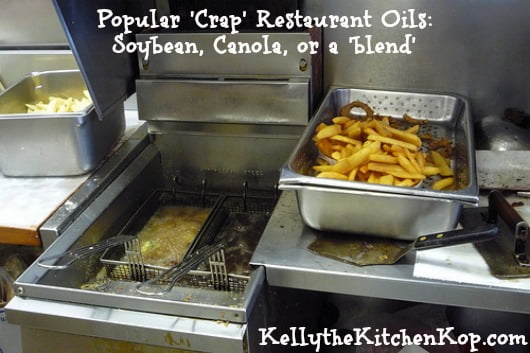 Did you know about the rotten oils restaurants use in their fryers?
I've done it again.  I ran my mouth when I should've kept quiet.  I'm re-reading this post years later and feel bad, THIS is how I thought I'd get people on board??
I thought you'd like to hear about a phone conversation I had with a local chef…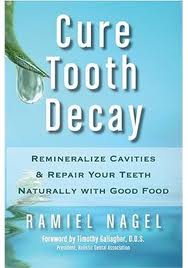 It all began because Rami Nagel came to our local chapter to talk about his book, Cure Tooth Decay.  Before the meeting, some of us on the local WAPF chapter board took he and his family out for dinner.  His only request was a place with "good oils".  While we have some great restaurants here in Grand Rapids who source their produce, cheese, and meats from local farms that I love, and many also cook their stocks and other dishes from scratch, finding anyone who fries in a healthy cooking oil, like duck fat, lard, beef tallow, or even the refined (no-flavor) coconut oil, is proving to be nearly impossible.  (Click those links for where I buy those healthy fats and click here for 4 keys to deep fried heaven for how to fry guilt-free!)
I googled "Grand Rapids duck fat french fries" (because I figured that was going to be my best bet vs. the other fats), and the first place I called went like this…
Me:  "Do you still serve duck fat french fries?"
Chef:  "No, we don't."
Me:  "That's too bad, why not?"
Chef:  "Well, we never actually did, but we do serve frites!" (And he went on to tell me how they're made…)
Me:  "That sounds great, but what do you fry them IN?"
Chef:  "Soybean oil."
Me:  "Oh, shoot, I have a friend coming into town who is sensitive to soybean oil or other vegetable oils like that; no offense, but in my circles we call it 'crap oil'."
Chef:  (After pausing, as if in shock…) "Well, I can't say as I'd call it that."
Me:  "Well, you probably just didn't know.  But it's high in omega 6's and can cause heart disease, thyroid problems–soy isn't good for us at all.  Have you ever searched online for, 'Soy dangers'?  Canola is just as bad.  What real foodies want are healthy animal fats like duck fat or lard from pastured animals, beef tallow from grass-fed cows, pastured butter, and coconut oil.  Even McDonald's used to only cook in beef tallow.  Besides, animal fats are where the nutrients are."
Chef:  "People eating fried food aren't looking for nutrients."
Me:  "Actually, we are.  I order grass-fed beef tallow right to my door in 5 gallon buckets so it's not as expensive as the smaller amounts.  (Click here for where I get beef tallow at a great price.  Or click here for the smaller size.)  When I serve fried foods I feel great knowing it's from pastured animals and actually good for us–it's full of fat-soluble vitamins, CLA, omega-3's and other nutrients!"
Chef:  "Well, we can't cater to such a small group of people.  And especially when it's so much more expensive."  (He didn't say this in a snippy way at all, he was just explaining his dilemma.)
Me:  "I understand, and keep in mind that this movement is actually growing, but just for your own cooking at home, you should try this stuff.  It tastes great and it's good for you!  I know I'm telling you something that's the opposite of what you hear in the mainstream, and most people are cooking with soybean oil in their restaurants, but hopefully I'm just planting a seed and maybe you'll be able do more research.  Thanks anyway for your help!"
What do you think?  Did I come off like the pathetic couple in this Portlandia video?!  He really did seem to be listening, even though I could tell by his voice that he was hearing this stuff for the very first time, which is sad.  We're making headway though in this movement to get the truth out!
I found one!
I'm not sure why I didn't just call Bistro Bella Vita in the first place.  They've been great to us in the past. (Read about THIS yummy dinner we had there.)  They said that they do have duck fat, butter and olive oil to use in any of their dishes and we'd just have to stay away from any fried foods (which they don't have a lot of on their menu anyway, but they don't have enough duck fat for a fryer).  They also said they'd make sure that we didn't have to worry about any vegetable oils coming out to our table.  Sweet!
Healthy Fats: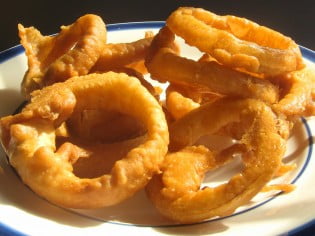 More on soy: