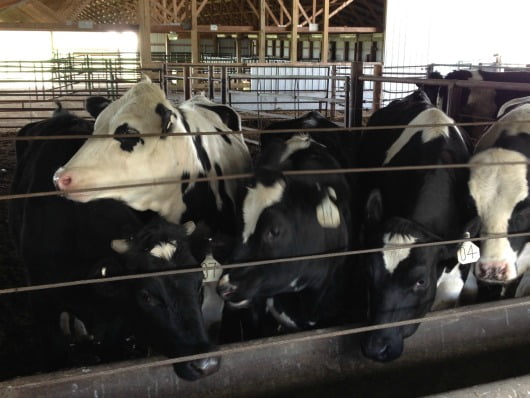 Our Disappointing Farm Tour
The kids and I took a farm tour field trip not long ago; it wasn't just any farm tour, though, it was at the Michigan State University agricultural farms, about an hour from us over in East Lansing.  You'd sure think that a college with such a huge agricultural/animal science department would be teaching students traditional farming methods, since our current factory-farm/feed-lot system is making everyone so sick, but unfortunately that's not what we saw, not at the farm tour we were on anyway…
It was disappointing because as we drove up we saw acres and acres of pasture, but animals were only on a small part of it.  The guy later told us on the farm tour that the cows are only on pasture as calves, then they go to the feedlot.  A few other tidbits he shared:
He was telling us all of this like it was no big deal!  He has a Masters degree, surely he knows how it was done for thousands of years before the past few decades, why wouldn't it occur to them to go back to those methods?
"People want cheap food."
Wow.  I stood there sort of in shock that he was so casually telling us this stuff.  Yes, money is tight for most of us these days, but is our health really worth so little?  There are many ways to save on other parts of your budget, but meat is one area I won't skimp on.  Just one thought of meat from feedlots (or "mystery meat") and how this conventional meat is raised makes my skin crawl at the thought of feeding my family that stuff.  The animals are often sick from their living conditions, and even if they're not sick (maybe they've been pumped full of antibiotics), they certainly aren't healthy when they're not eating the pasture they were meant to eat, which is loaded with nutrients if the soil is properly cared for.  Instead they're eating GMO corn and soybeans and other grains or byproducts, and when they eat that stuff, WE eat more of that stuff and it makes us sick and overweight.  However, healthy meat from animals on pasture is not only not terrible for you, it's SO good for you!  Joel Salatin calls it, "Salad bar beef".  If they're eating pasture, then WE are eating more vegetables instead of grains.
We may not eat meat every single night of the week (check out these delicious and satisfying meatless meals), but we always buy pasture-raised meat from local farms — I also get meat here now and then as they have cuts my local farmer doesn't carry (not to mention their beef tallow for homemade deep-fried heaven!).  You should call your farmer to be certain, and make sure to ask how long the animals are on pasture, because as mentioned above, ALL animals start out on pasture.  If we couldn't find locally raised safe meat, I'd get healthy meat here.  THEN you can watch your budget in other ways.  Click here for ideas on how to buy real food on a budget, be sure to see this post too:  Eating Healthy Shouldn't Cost an Arm and a Leg.
I'm sure there are places that do teach traditional farming (contact the Weston Price Foundation or the Farm to Consumer Legal Defense Fund and they could connect you to such places), but how sad that our large universities don't seem to have a clue!
I've got more pictures of our farm tour below, along with a picture of the very first home that Kent and I bought right before we got married–since we were in Lansing I took the kids by it.  🙂  We lived there for a couple of years before Kent got a new job in Grand Rapids in 1990 and we've been in this area since.  We love it here in West Michigan because it's only a little over an hour from our hometown, it's about 40 minutes to Lake Michigan, there are plenty of real food options around, and best of all, we've got so many good friends here!  How's that for a little off-topic rambling?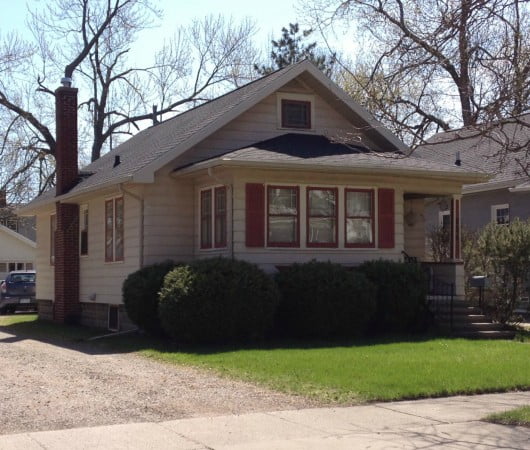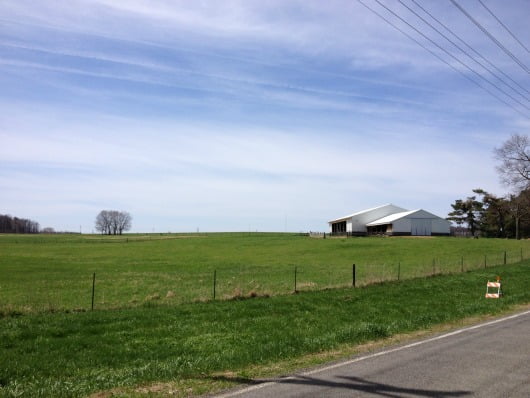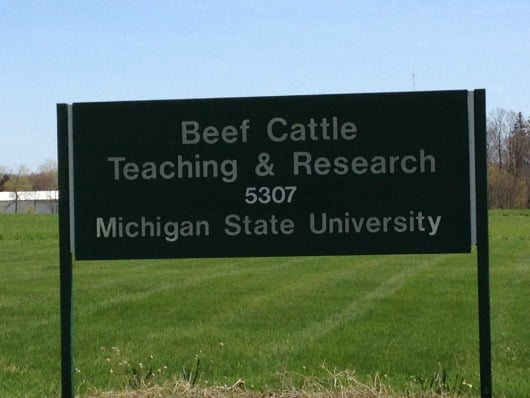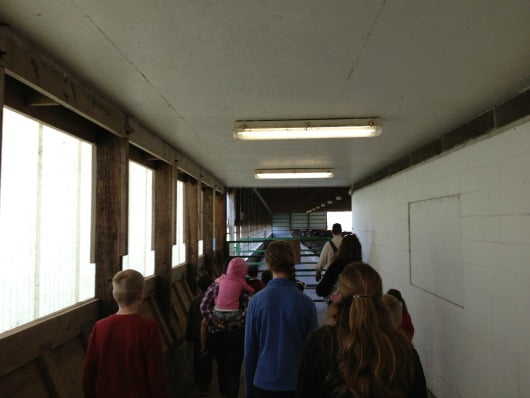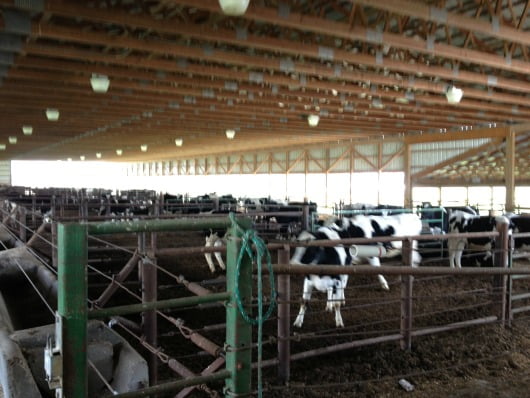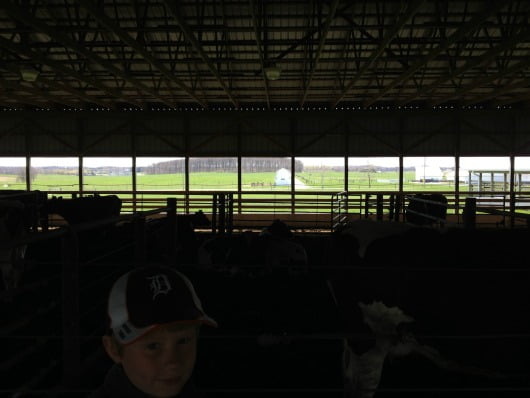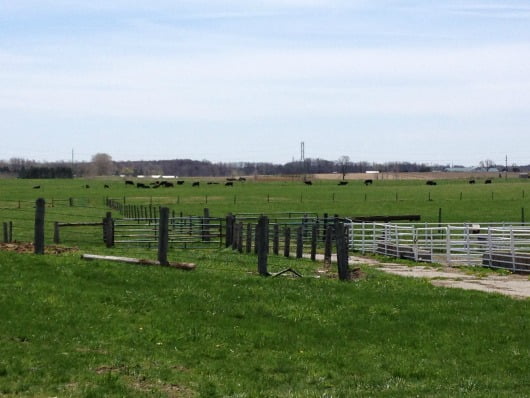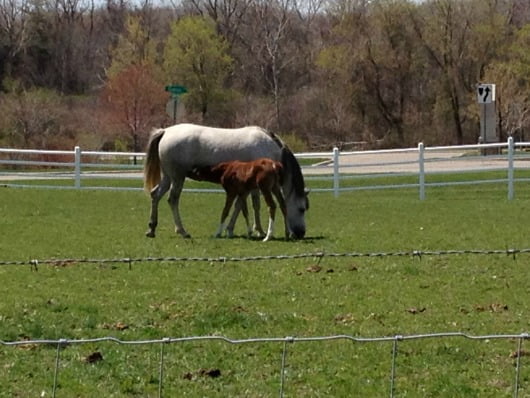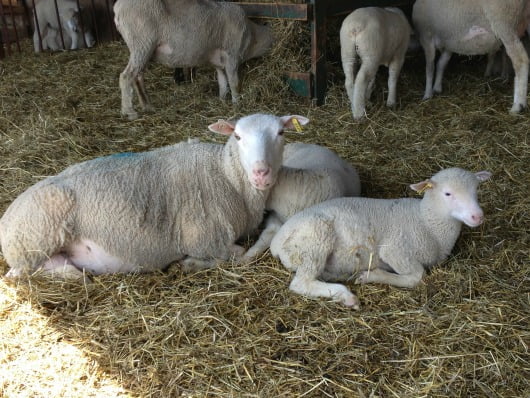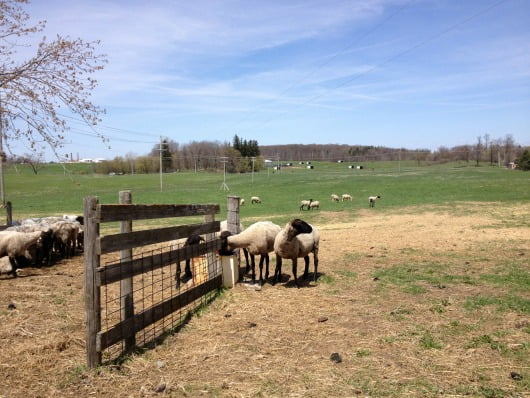 Have you seen these?