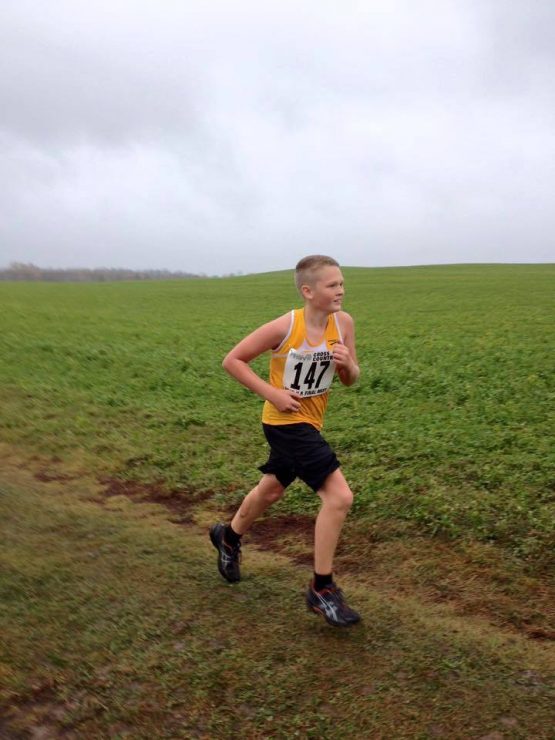 The last time I updated you on Jacob Stieler, he was doing great — see that update at the bottom of this post:  I Hate Cancer.
My long-time readers will remember praying like crazy for Jacob, he's in 9th grade now, but was first diagnosed with cancer back in 2011. As if having a child with cancer wasn't bad enough, their family ended up in a horrific court battle over parental rights with the hospital.  (And then even beyond their original parental rights issue, which you can read all about in my past posts on their ordeal, they found out later that the hospital may have had him in a clinical trial without their consent!)  This hospital happens to be right here where we live in West Michigan.  🙁  The family has been through quite a lot, but they thought it was all behind them…
Now this from his Mom, Erin, early Tuesday morning:
I'm still in shock as I write this, but we found out that Jacob has a brain tumor. He had been having headaches and an MRI revealed our worst nightmare. More of a shock since this is not the typical pattern for a reoccurrence.
Jacob and I were flown down to Milwaukee late Monday afternoon. We don't know a whole lot yet, other than its 4 cm in size and is sitting at the base of his skull in the posterior part of his brain. Unfortunately it is pushing on his brain stem and there is fluid build up. Hence the headaches. In the morning around 8:00 (cheese time), he will have surgery to have a drain put in to relieve the pressure. That is step number one. That's all we know for now.
Jacob is shockingly taking it well. He was upset when we first found out, of course, but his attitude quickly changed and is hopeful. He did express that he is a little nervous about them putting a hole in his head. But if you know Jacob then I guess you're really not surprised by his outlook. He is such an amazing young man! I couldn't be more proud! This world would be a better place if we had more Jacobs.
We are praying and trusting God to get us through this. He's done it before and I know He'll do it again. Please keep us in your prayers along with Ken and Caleb back home. It's very hard to have us all separated 5 hours apart and in different states again. Something I wouldn't wish on any family.
I will keep you all updated as much as I can.
After surgery:
With Jacob in recovery right now. He is doing great! He said he can already tell a difference with there being less pressure.
Later:
Jacob just went in for his PET scan. Please pray that nothing "lights" up. Including the spot in his brain. PLEASE!!
And then from last night:
So, it is cancerous. Thankfully its only in the one spot. Surgery has been moved up to tomorrow around noon. It'll take 4-6 hours. Of course a lot of risks, so please be praying about that and that they will be able to get clear margins.
Thank you for all of your prayers and support!
How YOU can help:
Pray TODAY at noon CT time while Jacob is in surgery.
I think they may be reading comments here, please share your love and support with them below.
How cool if we could flood his hospital room with our love, too:
Jacob Stieler, West 7
Children's Hospital of Wisconsin
9000 W. Wisconsin Ave.
Wauwatosa, WI 53226
Erin says:  
We will be here until next Thursday or Friday AT LEAST. We'll then be able to go home for a couple of weeks before treatment begins – whatever that may be.  Thank you again for all of your love and prayers!
Please note that Erin has given her permission for me to share all of this with you and ask for your prayers.
Here are all the previous posts to bring you up to date: