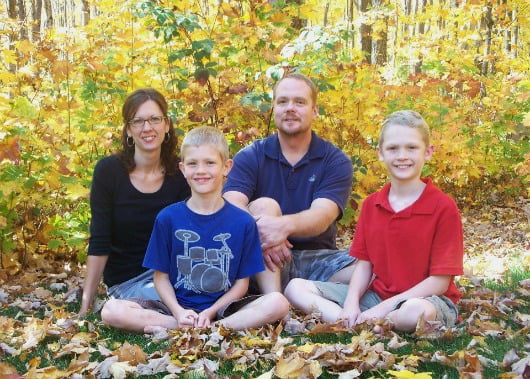 Earlier this week a friend emailed me with the news that Jacob Stieler's cancer has returned.  I was shocked and so sad, as everyone was.  So of course I got in touch with his Mom, Erin…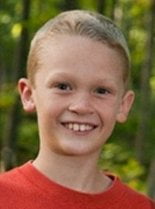 First, just in case you're not familiar with this story, here are all the previous posts to bring you up to date:
I'll just give you a peek into the email exchange between Erin and I this week, and in case you're wondering…  When we spoke on the phone yesterday I made sure she was OK with me sharing her comments in this post before I did so!
Hi Erin,

I am so sorry to hear the news but know Jacob will come through this as wonderfully as he did before!!  I'm praying like crazy.

I'd like to update my readers with a statement from you if you're willing.  We can shout from the rooftops that everything you've been fighting for still stands, parents should have the right to decide what's best for their child.

I'm so sorry for the load that must be weighing on your shoulders.  And by the way, you made the best decision at the time with the information that was in front of you, without question.  That's all we can do as a parents, as we maneuver through the minefield always in front of us in this constantly changing crazy world.  Sometimes it's the hardest thing ever to know what to do – you know that more than most.

Kelly

____________

Hi Kelly!  Thank you for your thoughtful words.  I appreciate it!

We're doing pretty good considering.  We are still in shock, but accepting the situation as it comes.  I was so sure he was healed, but I know God has his protection on him.  So I'm still not sure why this is happening.  Everything made sense before – now it doesn't, but I know He has a plan.

We feel so much more hopeful this time.  Even though we're not fans of chemo, we feel at peace that this is what we're supposed to do.  Jacob also feels good about it and feels peaceful.  He told me he's not worried at all.  Since this came on again so fast and on his spine once more, we feel we need to do an aggressive approach.  We are so happy with Children's Hospital of Wisconsin in Milwaukee.  Talk about night and day between them and our previous hospital experience.  Sounds like they may have had Jacob in a clinical trial without our knowledge.  That's what the docs here at Children's are telling me based on the treatment plan he was on before.  Now the plan is to do 2 months less of treatment and not do a day of the chemo that he'd been on last year.  We'll also be able to hopefully do most of his treatment out of Green Bay which is only 3 hours from home.  That means we'll only be gone 8-10 days a month and the rest of the time will be at our home healing.  So much better for Jacob mentally and emotionally – not to mention how much better for the rest of us.  They also said "Let's just play it by ear and see how it goes – see how Jacob's handling it and feeling."  Amazing!  We are so happy with everything so far!

And your right….We weren't fighting to do everything "natural", but that we should, as parents, be able to do what's best for our child.  And getting him out of Grand Rapids was obviously what needed to be done.

Thanks for all your support and your readers support!  We'll keep in touch to let you know how he's doing.  🙂

Erin

__________

Erin,

Thanks so much for the update and I feel like I can breathe again now that I've heard from you and that you're all doing OK.

I'll keep you all in my prayers and my readers will too, they're so faithful and love you guys like I do.  🙂

Kelly
If you have any words of support for the Stielers, I'm pretty sure they'll be reading the comments.  Thanks for lifting them up!
Update January 2016 — I haven't spoken to anyone in Jacob's family for a few months now, maybe longer, but last I heard he was doing great!  🙂