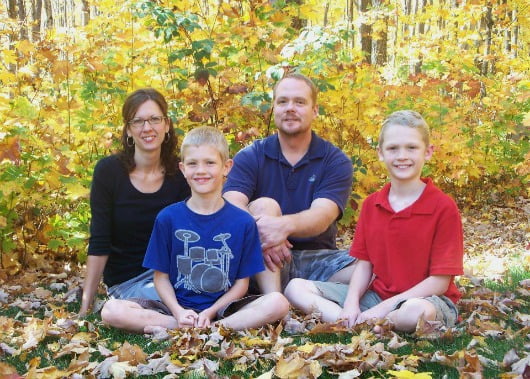 We all rejoiced just before Christmas, when the judge with common sense dropped the horrific case against the Stieler family.   Unfortunately it was a short-lived celebration, as the Department of Human Services recently appealed that decision.  Today we'll bring you up to date, but first…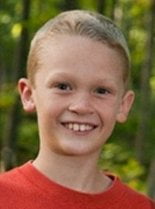 In case you're not familiar with this story, here's what you missed:
From Erin Stieler earlier this week:
"We were aware of the possibility that the DHS would file an appeal, despite Judge Solka's decision to drop the case.  We're hopeful that the Michigan Court of Appeals comes to the same conclusion: that we, Jacob's parents, know what's best for our son.  It's been over eight months since the investigation began and Jacob continues to be a happy, healthy boy.  He's had 3 clear PET scans and we are taking several preventative measures to ensure that he remains cancer-free.  We can't thank you all enough for your prayers and support!"
And now a statement from Ken & Erin Stieler's attorney, Michael Farris, of the Home School Legal Defense Association:
Update: Michigan Department of Human Services appeals pro-family decision to Michigan Court of Appeals.

Ken and Erin Stieler are the mom and dad of Jacob—who has been cancer-free since his PET scan in early July. He has had two clean PET scans since then—the most recent in January.

Despite all of this, the Michigan Department of Human Services continues to attempt to prosecute this family for medical neglect. If they succeed they will force Jacob to resume chemotherapy despite the fact that the drugs in question are not FDA approved (either for children in general or for this particular cancer). Moreover, these drugs do not promise anything close to a guaranteed cure. And, the FDA requires the drug manufacturers to disclose that these drugs cause new cancers to form, heart disease in children, failure to sexually mature, and many other serious side effects in some cases.

The Marquette County Probate Court has twice ruled against the Department. Yet, the department keeps on fighting against these parents.

Just this afternoon, the Department's appeal was filed in the Michigan Court of Appeals. The irony is that the Department has alleged that this case should be expedited because the situation is urgent. If it was urgent, why did the Department wait 55 days from the initial hotline call until filing its complaint?

Why did the Department and a consulting doctor call two local judges trying to influence them to prosecute the Stielers—despite the fact that such out of court calls are clearly unethical? These calls required the case to be re-assigned twice—wasting another two months.

If it was urgent, why did the Department ask for a continuance of the December trial date by almost a month?

If it was urgent, when the Department lost why did it seek a motion for rehearing, a step that is rarely granted and which took another two months to resolve?

And when they filed this motion for rehearing, why did they wait until the very last day—21 days—before filing the motion?

And when it came time to appeal, why did they wait until the 20th day—beating the deadline by a single day? The Department's actions prove that they don't really believe in the medical urgency theory—they only believe in hassling parents that have the courage to tell them "no."
After reading all that, I knew you'd want to DO something to help, and I love you all for that!!!
So Jacob's Aunt Rachel, sweetheart that she is, wrote a sample letter to Bill Schuette, which we can all copy to mail ourselves and FLOOD his office with these letters, because he has the power to deny the appeal.  You can write your own if you'd rather, it's up to you.
Dear Mr. Attorney General,

I am writing you today in regards to the Stieler case, in which the DHS and Helen DeVos Children's Hospital are trying to force 10-year-old Jacob Stieler, who has been cancer-free since July, into additional and unnecessary treatment.  Judge Solka of Marquette has already dismissed the case, stating that Jacob's parents, Erin and Ken Stieler, are loving and caring parents who are doing what they believe is best for their son, and it is their right as parents to make this decision without interference from the hospital or CPS/DHS.  However, the DHS recently filed an appeal with the Michigan Court of Appeals and it is my understanding that you have the power to deny such actions.  I'm asking that you please consider shutting down this case for good, as this does not only affect the rights of the Stieler family, who have already gone through so much, but all parents of sound body and mind who want to freely make medical decisions for their child without fear of CPS involvement.

Thank you.

Sincerely,
_______________
Letters can be addressed to the following address:
The Honorable Bill Schuette
Attorney General of Michigan
State Office Building, Suite 4C
Grand Rapids, MI     49503
If anyone wants to send letters to Maura D. Corrigan, DHS Director, they can do that, as well.  She won't drop the appeal, but she should know how outraged everyone is by the DHS' actions.
Maura D. Corrigan, DHS Director
P.O. Box 30037
Lansing, MI 48909
(517) 373-2035
Email via this contact form or try this one: [email protected]
Lastly, if you could go to the Hope for Jacob site and help the Stielers with legal costs it would be a HUGE help. Even $5.
Thank you so much for your care and compassion for this family, and remember that this battle is all of ours.  Please let them know you're still praying for them and tell us if you were able to get letters out to the above people?