Last week I told you about a high schooler who actually GETS it, but around here, it's not always so simple.
"I just don't understand why there can't be a middle ground with our food around here."
This is what our teen said to me the other day, as he was complaining that we never have any "decent" snack foods to munch on.
So my response to him was…
"You ARE living in the middle ground, you just don't know it!"
"That apple you're eating is organic but came from timbuktu."
"The peanut butter you're dipping it in is organic but the peanuts aren't soaked."  (So it's probably blocking mineral absorption.  I didn't add this or other details though, or I'd lose him for sure.  Here's where to find soaked nut butters.)
"This chicken I'm cooking for dinner is free range and hormone/antibiotic free, but I'm not sure what's in their supplemental feed."
"The pasta we had last night was organic but it was white."  (At least it was Einkorn pasta.  Here's why einkorn is better and here's where to einkorn flour.)
He went on, "But there has to be a middle ground from where we are now to where others are."
To which Mama Bear replied, 
"Why, you don't like not being sick?!  Or still being able to function pretty well even when your papers and exams and your job have you up at all hours of the night?"
Then I let it go before he zoned out on me.
I could tell I hadn't irritated him so far, so I wanted to stop before I did.  I could also tell he was thinking about it.  I was really thankful that we could have that discussion without it getting snippy or heavy.  He's maturing.  🙂
What else I didn't tell him about our real food…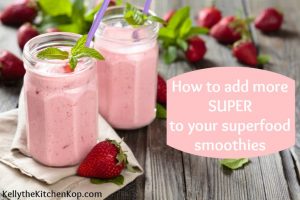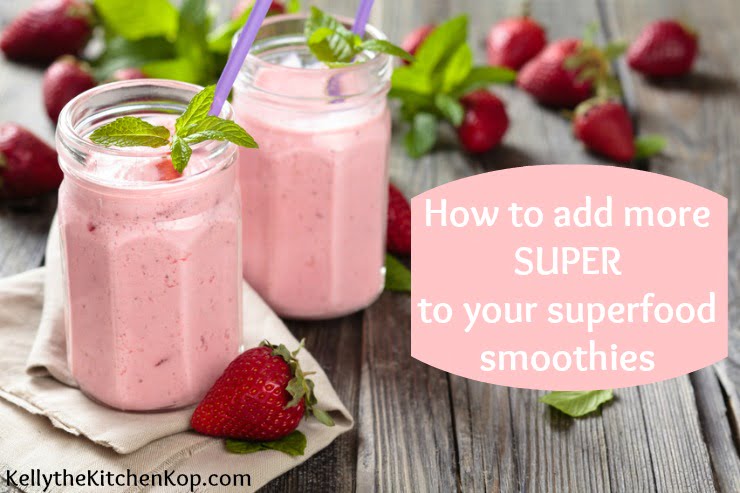 I also didn't tell him that all the frying in lard or tallow from pastured animals that I do
Or using liberal amounts of pastured butter on our veggies or bread, is super protective for us and helps our immune systems.
That the powerhouse smoothies we make cover a lot of nutritional 'sins'.
That the probiotic and the cod liver oil he's been fairly regular about taking also makes up for a lot.  (Here's more about cod liver oil.)
Or that the bone broth I sneak into most meals, and the pastured eggs we eat almost daily are super nourishing.
That all the crap we don't buy or the places we don't go out to eat make a huge difference.
Thankfully he doesn't complain about our main dish meals, he likes most of those, he just wishes I bought convenient boxes of something fast to crack open when he's hungry for a snack.  Part of the problem is that Kent and I are not snackers, and I don't see snacks as that important.  If we fill up at meals, what do we need snacks for?  It's just one more thing to mess up the kitchen again.  Or something else to keep them from being nice and hungry for the next meal I make.
I'm curious what you guys think about snacking?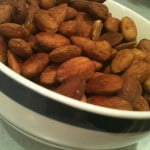 Either way, I do have to get better about keeping more healthy snacks around for those times when the kids need something.  (Here are some healthy snack ideas.)  Not that it would matter much for this son anyway.  He doesn't go for crispy nuts (but he does actually like these chili lime almonds) and he won't eat things like Pâté, but I guess he will go for a lot of the other ideas there like deviled eggs, my homemade salsa, or my popcorn, and a few more that I really should get better about keeping on hand.
***Get a whole printable list of Real Food Snack Ideas if you click here & sign up for my emails (you can choose weekly, monthly, or as posts go live)!
Anyone else have some easy snack ideas to share?
When it comes to that middle ground, I do know that many families are doing much better than we are, though, and some have a lot more kids, too…  Here are a few areas we need to get better in:
Just because I write a health & nutrition blog doesn't mean I've finished the journey or that I've got everything down pat.  
I'm doing the best I can, just like you, and some weeks that's not so great!  But when I look at where we were, we are leaps and bounds ahead of there, and that's the most important thing, that we continue to get better.
I hope you're growing in your journey too, and as always, let me know if I can help.  Email or send me a message on Facebook, and if you ask something that I don't know (which happens often), I'll put it on my page to ask others, because my readers are really smart.  🙂  Just be patient as it sometimes takes me a while to get to it.
Thanks for being here so we can grow together!
So if you had to list them, where would your strong and weak areas be?  Hopefully I'm not the only one who isn't all that sparkly in the kitchen all of the time…