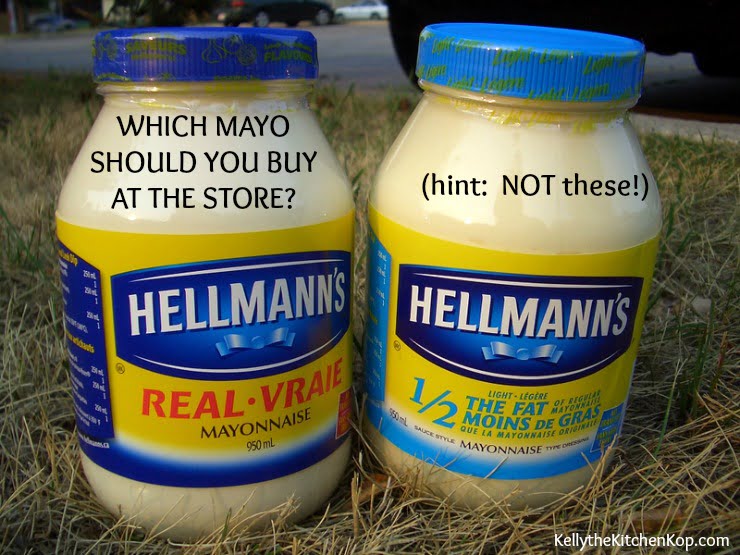 Which Mayonnaise Should You Buy at the Store?
Recently a reader asked, "which mayonnaise should you buy?", since everything at the store is made with rotten and dangerous soybean oil or canola oils – both terrible choices.  Click here to read about WHY to avoid these industrial vegetable oils.
I've also struggled with this in the past when trying to find a good mayo. I was all excited to find an organic olive oil mayo at the store once, then looked closer at the ingredients and that one is mostly soybean oil, too!  (You can tell by what is listed first on the ingredient label, ingredients are always listed in order of the most to the least.)
Which mayonnaise should you buy?  Here are your best options:
You could make your own — Here's my homemade mayo recipe, it seriously only takes about 3 minutes!
OR, if you just don't think you would make this mayo recipe, or sometimes need an even quicker option, here's the only jar of mayo I buy in a pinch.
Related posts (or not):