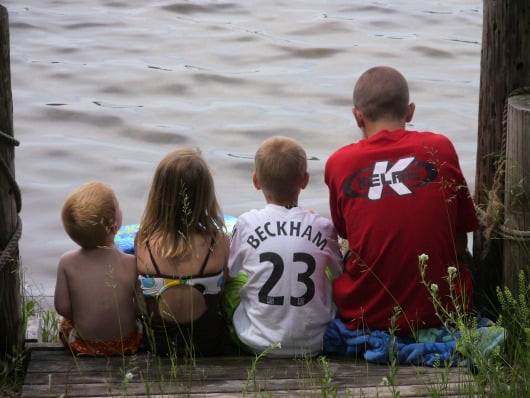 There are some controversial opinions on parenting in this article, "Have American Parents Got it All Backwards", and I'm curious if any of you agree with them?  I'll share a few quotes and my thoughts, but you can read the whole thing here, as I've only shared a few excerpts.  I can't wait to hear what you think in the comments…
1.  Any one else get tired of their kids saying they're "STARVING!" a half-hour before supper?
Children can go hungry from time-to-time.

In Korea, eating is taught to children as a life skill and as in most cultures, children are taught it is important to wait out their hunger until it is time for the whole family to sit down together and eat. Koreans do not believe it's healthy to graze or eat alone, and they don't tend to excuse bad behavior (like I do) by blaming it on low blood sugar. Instead, children are taught that food is best enjoyed as a shared experience. All children eat the same things that adults do, just like they do in most countries in the world with robust food cultures. (Ever wonder why ethnic restaurants don't have kids' menus?). The result? Korean children are incredible eaters. They sit down to tables filled with vegetables of all sorts, broiled fish, meats, spicy pickled cabbage and healthy grains and soups at every meal.

Why it's better: In stark contrast to our growing child overweight/obesity levels, South Koreans enjoy the lowest obesity rates in the developed world. A closely similar-by-body index country in the world is Japan, where parents have a similar approach to food.
Kent's always been better than I am about making them wait, and now I see that it does make more sense!  What do you do when your kids are "STARVING!" right before supper?  Do you give in and offer a snack or make them wait?
2.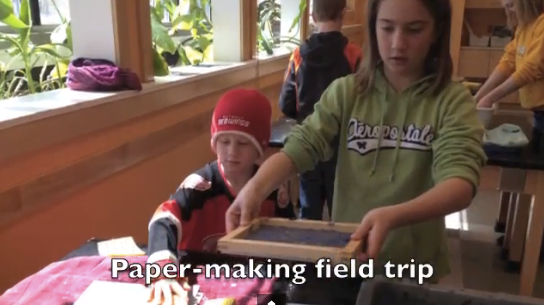 I know it's not for everyone, but here is another reason that I'm thankful we were led toward homeschooling our kids…
Children should spend less time in school.

Children in Finland go outside to play frequently all day long. "How can you teach when the children are going outside every 45 minutes?" a recent American Fulbright grant recipient in Finland, who was astonished by how little time the Finns were spending in school, inquired curiously of a teacher at one of the schools she visited. The teacher in turn was astonished by the question. "I could not teach unless the children went outside every 45 minutes!"

Why it's better: American school children score in the middle of the heap on international measures of achievement, especially in science and mathematics. Finnish children, with their truncated time in school, frequently rank among the best in the world.
Read more here about our homeschooling decision and our journey so far — this fall will be our third year!
3.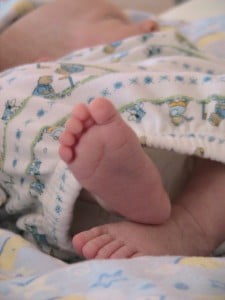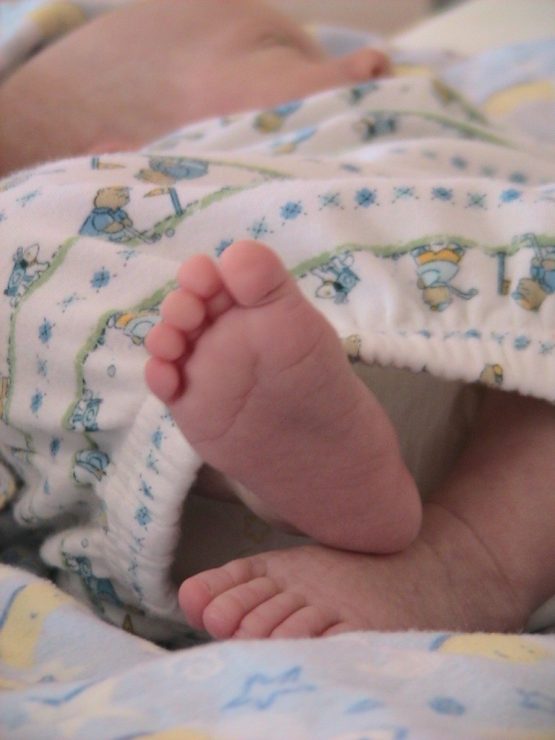 This was one of the best things we did with our babies…
Thou shalt spoil thy baby.

In Japan, where co-sleeping with babies and kids is common, people are incredulous that there are countries where parents routinely put their newborns to sleep in a separate room. The Japanese respond to their babies immediately and hold them constantly.

While we think of this as spoiling, the Japanese think that when babies get their needs met and are loved unconditionally as infants, they more easily become independent and self-assured as they grow.

Why it's better: Meret Keller, a professor at UC Irvine, agrees that there is an intriguing connection between co sleeping and independent behavior. "Many people throw the word "independence" around without thinking conceptually about what it actually means," she explained.

We're anxious for our babies to become independent and hurry them along, starting with independent sleep, but Keller's research has found that co-sleeping children later became more independent and self-reliant than solitary sleepers, dressing themselves or working out problems with their playmates on their own.
Read here about how rested I was even with a newborn:  My best tip for getting sleep with a newborn.
4.  I'm just not sure about this one, though…
We need to let 3-year-olds climb trees and 5-year-olds use knives.

Imagine my surprise when I came across a kindergartener in the German forest whittling away on a stick with a penknife. His teacher, Wolfgang, lightheartedly dismissed my concern: "No one's ever lost a finger!"
Our eight-year-old asked for a jackknife not long ago, and Kent and I both said, "Not 'til you're older."  I suppose a lot of this depends on the kid, but 5-year-olds?!  What do you think?
***Don't miss my index of posts full of parenting tips:  Parenting Tips from an Imperfect Parent, including my thoughts on discipline, vaccines, what to feed your baby, help for overweight kids, homeschooling info and more.  🙂
More goodies: