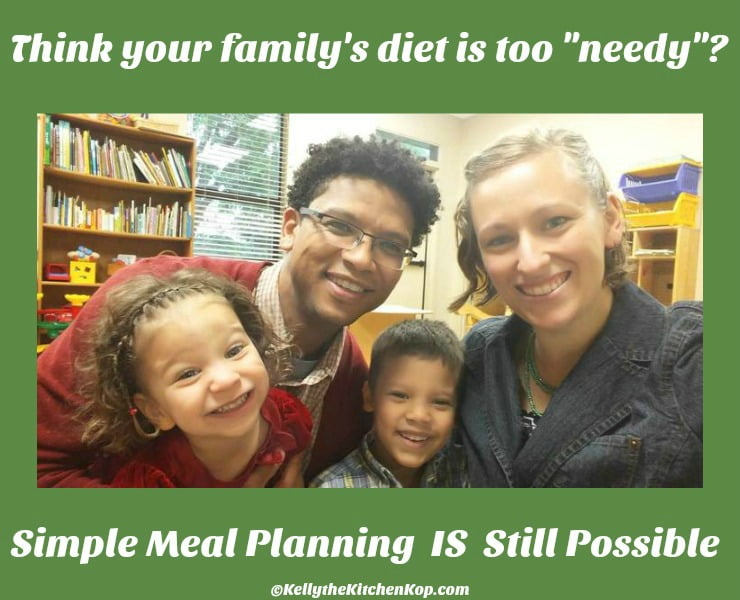 I've told you how much I love Real Plans for meal planning help, because it's so easy to use (there's even an app!) and super customizable, but today I wanted to share a perspective from a family with all sorts of food "issues".  So you'll see that YOU can get meal planning help too, even if there are loved ones in your family with food allergies, someone on the GAPS healing diet, or anything in between.  (Click here if you just want to check out Real Plans now.)  
Read what Anisa thinks of Real Plans for meal planning:
When it comes to selecting a family to review the Real Plans meal planner, choosing us would be likened to a family on a failed laundry detergent commercial — the kids are sliding in muddy grass, the dad is using his t-shirt to clean the dipstick when checking the oil in the minivan, and the mom is found reading books to the sticky toddler, covered head to toe in arrowroot flour, home-rendered beef tallow and little splashes of blackberry jam that came to a heavy boil a little too quickly.  🙂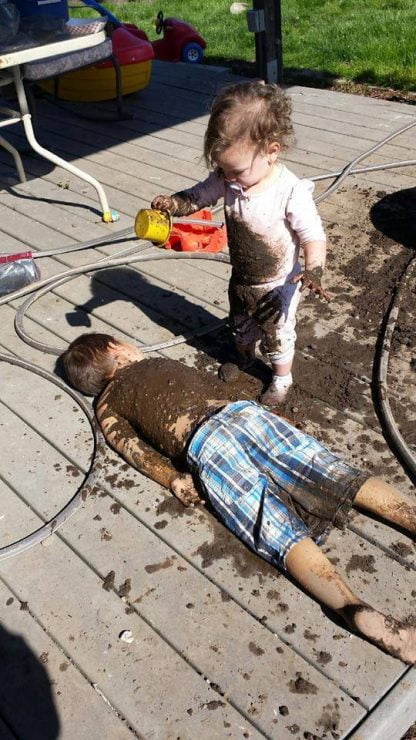 We are almost too needy when it comes to our meal planning.
I won't bog you down with the details of the hurdles we face in our kitchen. But to let you know what Real Plans was up against, I will let you know that we are a GAPS-inclined family, and we're currently doing an elimination diet with restrictions beyond the regular AIP (Autoimmune Paleo Protocol) standards. We have a budget which we have to adhere to with vigilance, and while I am a stay-at-home mom (thus the strict budget), there are nights when I just can't spend hours preparing the last meal of the day; I need quick options sprinkled in my menu so I can also play outside with my little lovies.
I have used, investigated, and attempted meal planners in the past, which made me feel like I was being offered a foot up on my planning, but I still had to do most of the heavy lifting.
After watching the informational video on the Real Plans website, I was cautiously optimistic.  They claimed to filter recipes based on our eating restrictions, and that was exciting.  As soon as I logged in and starting setting the personal details to the planner, including how many people I was feeding, so it could automatically adjust the portions, it became clear that I was experiencing something I had not anticipated:
Simple and weightless meal planning
My shoulders weren't tight, my mind wasn't scrutinizing, and my brow wasn't furrowed! I was weightlessly gliding through the hills and rugged terrain of menu planning for a family of 4+2 (including a kid, a toddler, grandparents, and extensive food allergies). We took some food groups and some specific food items out of our list to make sure that the recipes Real Plans pulled would work for our diet.
(This is our 2 year old who loves to mix.  "I MIX IT!", is often heard being yelled as she runs down the hallway when she hears a bowl being brought out.)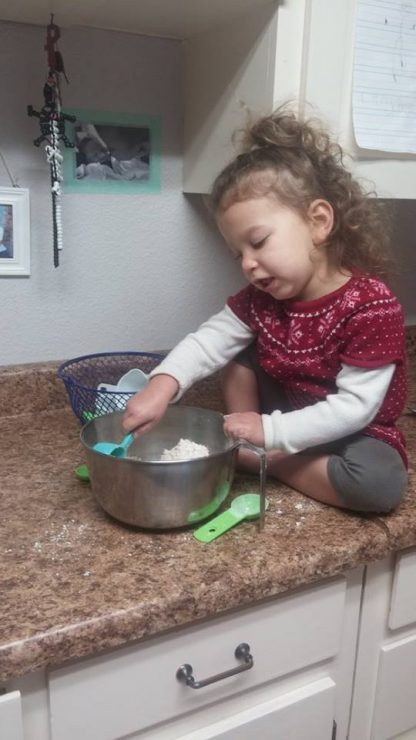 Once I finished letting Real Plans guide me through the tailored options of HOW we eat, it let me choose WHEN we wanted to eat — well, when we wanted to have a planned meal.  I was immediately woo'ed by their acknowledgement of the fact that planning 7 dinners, lunches, and breakfasts was overkill and that oftentimes planning a few breakfasts/lunches and about 4 dinners was more than enough to carry a family through the week.
Thank you, Real Plans, for being that down-to-earth shoulder to lean on.
(Having our 6 year old properly trained in knife safety means he can help prepare breakfast for him and his sister!  A note from Kelly:    My friend Katie teaches knife skills in her Kids Cook Real Food online class — click here to be notified when registration opens up again.  Or if you click here and register, you'll get the kids' knife skills class for FREE.)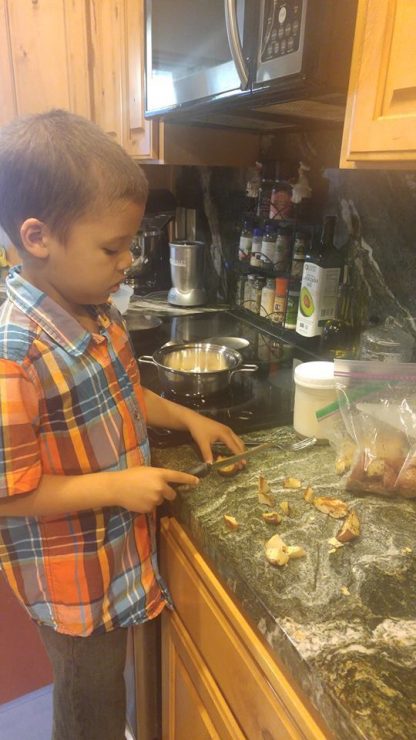 Next was to decide WHAT we wanted to eat.
Once you have set up your schedule for what slots you want them to plan for you, you can effortlessly be in control of what types of meals you want and can pick and choose your sides to add in to the entrée.  For breakfast you choose from 4 types:
Quickie
Everyday
Full
Or make-ahead
That's right, you get serious options and they don't stop there — for lunch and dinner you choose from 6 meal types:
Big cook day — which is what it sounds like. It's a bigger meal with longer cook time.
Make-ahead — the recipes it generates will instruct you to prepare the food in advance for lighter work at meal time.
Soup/Salad — the entrée will be a soup or salad depending on the season.
Wildcard is for your average weekday meal.
Quickie will ensure you get a recipe that takes 30 mins or less to prepare, although I found most of the recipes generated in all categories were very reasonable in their time allotments.
Then there is the "fun" option which means a junk food recipe that went to real food boot camp.
Our week had a full breakfast and one big-cook-day meal on Sundays, an assortment of breakfasts throughout the week, and dinners were mostly wildcard or make-ahead throughout the week, and of course a fun meal for Friday night.
There are even MORE options:
As a final tool in your menu planning belt, once you have viewed your menu for the week, you can select any entrée and swap/add sides to accompany it, or you can ask for a slide show of other meal options to choose from and trade it out for that specific meal. I love this absolute flexibility!  It lets you set up parameters that it vows to abide by, and then it gives you a red pen and says "Is there anything we can improve?"
Real plans, I would vote you King of my kitchen prom.
If you're thinking all that sounds like a ton of work, that's just because I embraced every option they offered me.  If you'd rather, you can waltz into your profile, keep all foods on the table, go with the suggested schedule template and just enjoy the endless stream of delicious recipes that they suggest.  The categorized shopping list will make your trip to town that much easier. As a seasoned internet hunter of good recipes, I can tell you that Real Plans finds recipes you could only wish you had and humbly leaves them at your finger tips.
And it's all affordable too!  Click here to check out Real Plans for meal planning help and see how simple it is.
This was a guest post review from a sweet blog reader, thanks Anisa!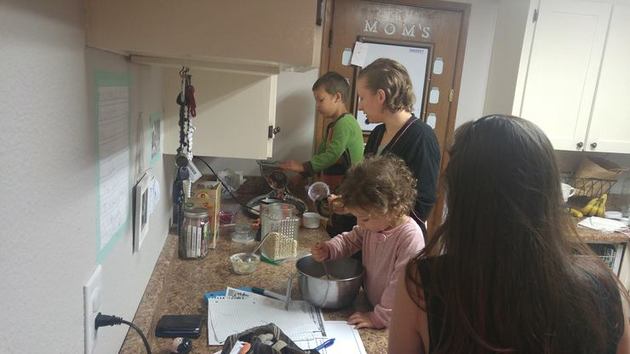 "I am a extroverted mom of 2 in a cross-cultural home that I created with my wonderfully calm and introverted husband! We met on a dirt road in South Africa and enjoy a relaxed pace of life. Our real food journey began when a dear friend recommended the GAPS healing diet after hearing the concern we had with our son in 2011.  I couldn't have imagined the improvement we would see in our family as a result… I also had no idea the investment this real food journey would be, but it has amazing returns! I am thankful that food was intelligently designed to heal and nourish."
More you might like: