Are Supplements Necessary for good health?
My sister told me that on Oprah's show last week about "going green", they were also promoting certain multivitamins. I get asked about the topic of supplements a lot, so I'll try to shed some light it…
Flushing cash down the toilet?
A lot of people have asked me about this issue, and to be honest, it's a tough one. Sure, there are many stories of people who have had various health problems completely disappear after taking supplements, but if you're blessed with good health, you might be like me and don't feel any different whether you're taking them or not. Of course that leads you to wonder if you're just flushing money down the toilet every month. All I can do is tell you what we take and why, and you can decide from there.
Can supplements prevent disease?
I'll start by telling you that my father-in-law was diagnosed with Alzheimer's a few years ago, and that was when I really began looking into various supplements. Knowing that early-onset Alzheimer's is hereditary, I wanted to find out if Kent could take certain vitamins that could possibly prevent him from getting it down the road. What a confusing and time-consuming job that was, trying to wade through the unbelievably huge amount of information out there on that topic.
As many brands as stars in the sky!
And it's not just the information about what might be helpful in your situation that you have to figure out.  Even worse than researching if we should take supplements and which ones, was when I had to decide which brand of supplements to take. Unless you've looked into this yourself, you probably have no idea the number of different brands there are. It was overwhelming to say the least. I did hours and hours of research, and will try to explain what conclusions I came to.
It's the undebated truth, eating well really is better than any supplement
One of the main goals of this site is to help people try to eat better – if we all did that, then just as you've heard many times, we really wouldn't need supplements. If you're eating a good well-balanced traditional diet, they wouldn't be necessary, as getting nutrients the natural way is always better, IF you're eating food from farmers who know how to keep their soil nutrient-dense.  So because I just never know if we're getting "enough" of what we need, even though we eat fairly well, we do still take supplements as an "insurance policy".
Cod liver oil:
See what supplements I take now in this newer post:  Why I Love Our Doctor Even Though We *Strongly* Disagree (& which Supplements I Take).  One of the most important is cod liver oil:  read more about it cod liver oil here.
The probiotic that we take:
Read this newer post:  Are we just throwing money down the drain?  Are your probiotics really doing anything?
They are necessary if you have constipation, any digestive issues, frequent illnesses, anxiety, or any immune system problems at all.
Major health improvements possible
For some, supplements provide a very real and obvious improvement in their health. My friend, Nancy, had dramatic benefits from taking her supplements, and there are many stories like hers.
Will we ever know?
The whole problem, though, is who really knows? You can do all sorts of research like I did to find out which supplements you feel are best, but we may never know if they really can prevent disease. Of course that's what all the companies say, but when they profit from getting you to buy their products, I'm skeptical.
Is it worth it to you?
My point is that we could be flushing money down the toilet with any supplement we take, but I've always said that I'm willing to spend the money on the chance that it could prevent Kent from getting Alzheimer's, or prevent any of us from getting whatever could have been in our future.
How to figure it all out
There are so many different reasons people take supplements, that there is no way I can do ALL your work and research for you. Here's my advice for how to figure out for yourself which supplement to take (if any), and what brand:
Get online and search like crazy whatever your question or issue is – be sure to read both "sides" – the "conventional" advice and the "natural" advice, then you can use your own judgment to find what is best for you.
As you're reading, first be sure to find out if there isn't a way to get whatever it is that you're thinking about taking through your diet, in the more natural way.
If you have found a company for the supplement you've decided to take, read about them, what kind of research do they do on their products?  (This company is VERY picky, so I trust anything they carry!)
Ask people you trust for their input, what do they take and why?
Use common sense! If a company is promising "instant results" or something else that sounds far out, don't fall for it! Or if there's an up-front cost or some other fishy way to get your money, stay away from that company, too.
Lastly, decide if you can afford it, and if the cost is worth the "insurance" to you or not.
If you're still unsure, email me, and I'll ask my supplement expert friend who worked in the vitamin aisle of a health food store for years!  ([email protected])
All-in-one?
My friend, Jen, asked why we don't just take a vitamin that has everything we need already together in the same supplement? That would be nice, to not have to take as many pills, but the simple answer is that there just isn't one, not that I've found anyway. Even if there was one that I'm not aware of, I'm pretty sure it wouldn't have the potency that these all have separately.  Besides, each person's needs are going to be different.
What's the bottom line?
If you can only afford to take one supplement, high quality cod liver oil and probiotics are definitely what I'd recommend. Beyond that, the bottom line is this: take whatever supplements you have researched and are willing and able to spend the money on, but more importantly, try to move closer and closer every day to a whole foods, traditional diet from farmers who grow sustainable, and move away from fast-food, processed food, and packaged foods.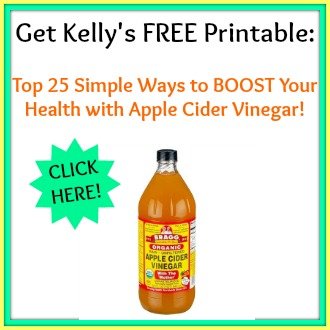 RELATED POSTS: