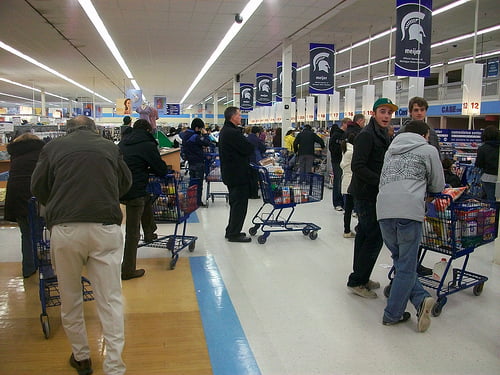 Anyone else super frustrated with their local grocery store?
It's bad enough that their selection of processed junk takes up 85% of their food space, while their natural/organic foods are designated to teeny tiny little sections, but now the few items I did like to buy there are quickly disappearing.
With the real food trend being such a growing movement, why would they be getting rid of this stuff instead of getting more of it?  It's not like they didn't sell, because I'd often have a hard time finding anything but a bare shelf in those spots!
And in case you're wondering, yes, I'd rather support my local health food stores more instead of the big grocery stores anyway, but there are two problems…
They're generally more expensive, and also we don't have any that are close enough to be convenient for us.  
I do still make the drive now and then to stock up on quite a few items there, but our local grocery was quick and generally less pricey for certain things.
I spoke with the store manager, by the way, and not just once, but twice.  The second time she assured me that she had passed along my frustrations, but that the wheels around there move painfully slow.
Oh well, by the time they figure it all out, I'll have found better places to do my shopping.  
Either making the drive to the local health food stores (and biting the bullet on the prices), or I'll get more and more at Amazon and through the buying club…
Recently they got rid of my beloved soap, so I found it on Amazon: Kirk's Castile.  Once I get hooked on something, I'm pretty much a lifetime customer.  Our friends (thanks Bob & Sonia!) hooked me onto this product that's made with coconut oil, pronounceable ingredients, and it's cheap, too.  And then Meijer got rid of it.  
They also got rid of their organic pizzas – not a health food by any means, but a nice easy compromise for the kids when we go out, because at least all the really bad stuff isn't in there.  I should be making more homemade pizzas to keep in the freezer anyway I guess…  (Also, these personal size pizzas are really easy and super fast, too.)
They got rid of the only whole milk yogurt they had, which my kids loved.  So now I'll get that at our health food store or through the buying club.  I've tried making it, but all I've been successful at is yummy yogurt cheese (great in stuffed shells!), which leaves whey that I can use for recipes (here's what you can do with whey – it's so good for you!).  And here are more recipes for how to use this homemade yogurt cheese.
I do have to note, though, that their produce selection is pretty good, with a nice showing of organic options most of the time.  I try to buy from farmers markets in season, but in the winter in Michigan, this is a good compromise option.

As a side note for those watching the budget (not food related), greeting cards are expensive 

everywhere

, but recently I've been buying them in bulk on Amazon and they're so much cheaper, and really cute, too!  I tried to find the best deals and stock up, so I got

this assortment

and

this one

, too.  MUCH cheaper than buying them at 

any 

store!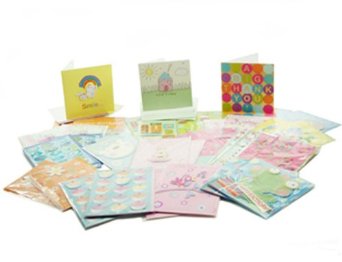 There are a few items I'll still get at our local grocery store (a small number of things like organic tomato sauce, organic jam, etc., but mostly non-food items and organic produce in the winter), but the list is getting smaller all the time, so as I said, they're shooting themselves in the foot.  We don't have a Whole Foods Market or Trader Joe's in this area, so if they started carrying a whole department full of real food (or at least organic) options, they could be known as 'the place to go' for affordable food that doesn't have the junk that most of the stuff on the shelves does.  But it doesn't look like they 'get it'.  Too bad.
Anyone else frustrated about this?!
Here's a little video rant I made, just because it made me feel better…
And by the way, I mention 'natural flavors' in the video, here's why artificial and natural flavors scare me (the line is very narrow between what's 'natural' and what's 'artificial'):  The Dark Disgusting Secrets of the Flavor Makers.